This is how you can switch between the stores:
1. Go to the Dashboard.
2. Press the tab with the Store name on top navigation next to your profile name. We can switch to another store from the drop-down list.
(Each store will have a different environment in your account. All the Settings. API keys are different for each store. It helps you to manage multiple stores easily)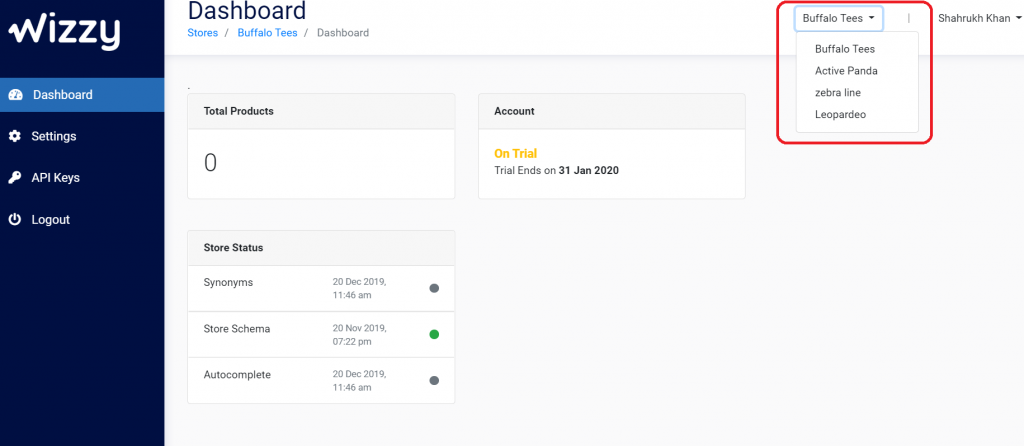 If you have any queries, please contact team@wizzy.ai.