This is how you can check and download the Invoices:
1. Go to Dashboard.
2. Open the Profile name drop down from the top Navigation bar.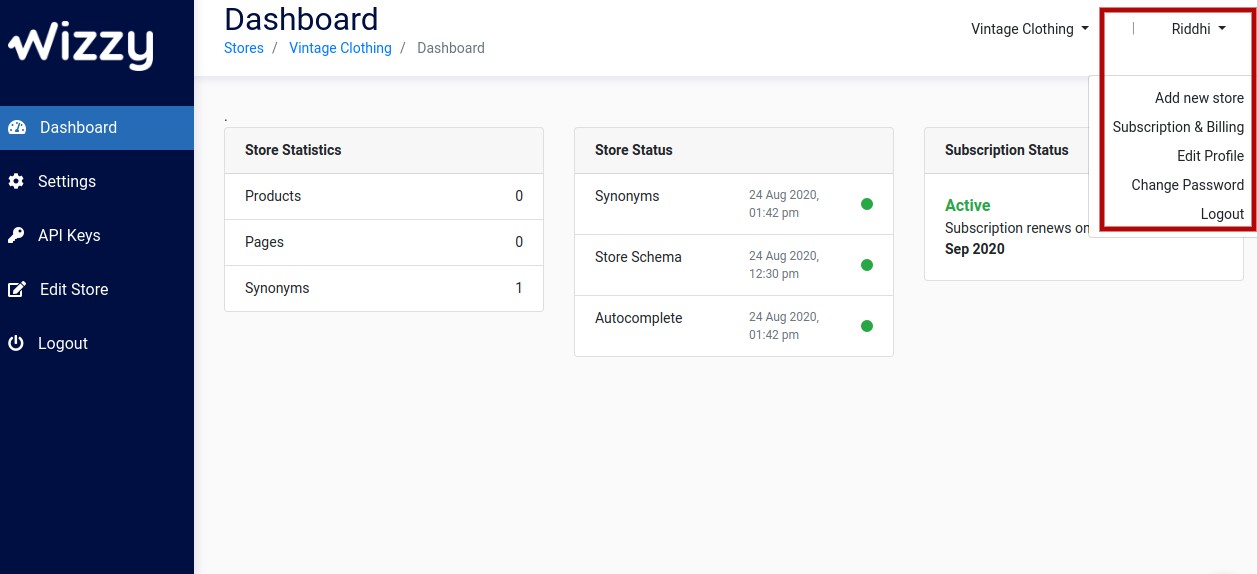 3. Select Subscription & Billing.
4. Press View to check the Invoice. There is also an option to Download the past Invoices.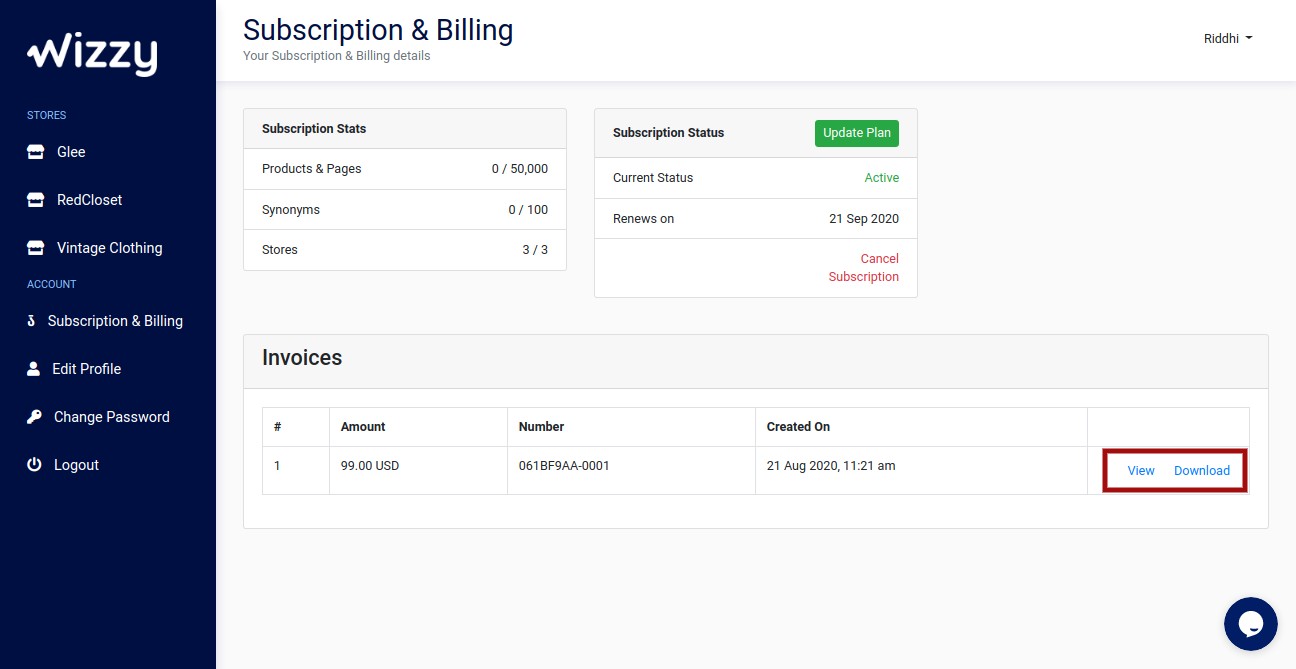 If you have queries, please contact team@wizzy.ai.