If you want to autosuggest blogs, you will need Blog Posts Key which is attained when you follow the below steps.
Go to settings and click on Apps and Sales Channels.
Click on Develop App and create a new App. You can have a custom name for it and further select your name in App Developer sub-section.
Once you create the App, the following two options are available: Configure Admin API Scopes and Configure Storefront API Scope. Click on the second one.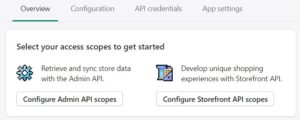 In Storefront API Scope, select unauthenticated_read_content in the Content sub-heading and click on Save.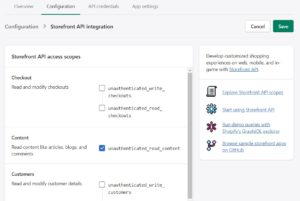 Once the data is saved, you can click on "Install App". After the installation, you will get the key which you can paste under Blog Post Key to configure Blogs.