It is no longer difficult to open an eCommerce store. eCommerce sites are now popular, and they are an excellent method to earn passive money with little effort. Once you've begun your trip, the following stage is to support your eCommerce business in the long run. Marketing your store is essential for its long-term viability.
You may believe that developing a marketing strategy is a difficult undertaking that requires a large number of brains. That is not the situation here. You don't need just one marketing plan in this case. You'll need a variety of small-scale marketing strategies to attract significant organic traffic to your store. Driving organic traffic is an excellent strategy to spread word-of-mouth marketing magic. This method gets people talking about your brand, which leads to more visitors, and more visitors lead to more sales, which is the ultimate goal of any business.
There are many different techniques like word-of-mouth marketing that will drive traffic to your website. Let's have a look at 7 out-of-the-box ways to increase sales of an eCommerce store.
1. Create an email list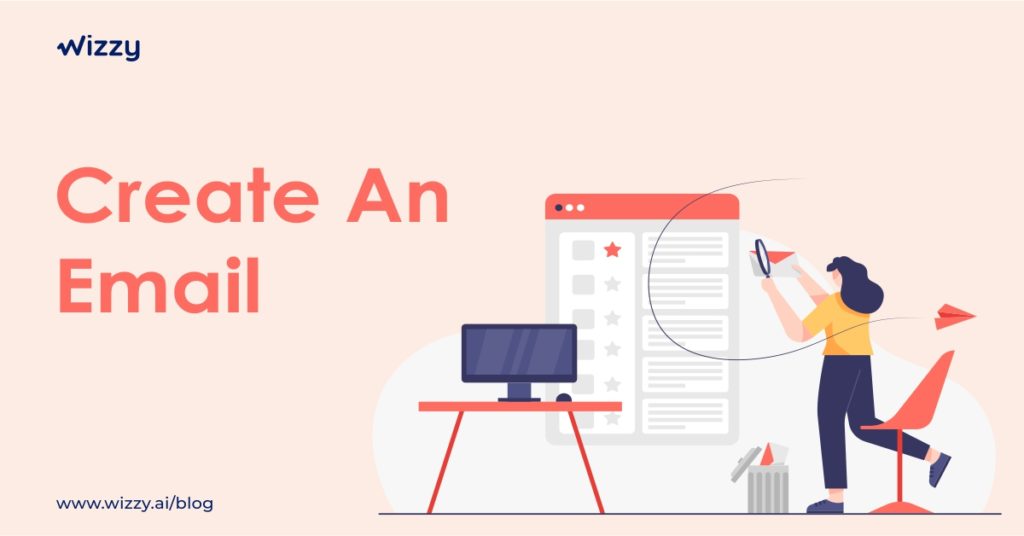 Most of you may believe that email marketing is no longer relevant because there are numerous ways to engage with customers via various messaging apps. You could be mistaken here. Email marketing is an excellent strategy to improve sales for your business. Professionals check their emails on a regular basis. Making an email list may appear to be a difficult effort at first, but it is a significant benefit in the long run. You have the option of retargeting your users. You may track their website visits and target them accordingly. Email marketing is a free approach to reaching out to potential customers. It's similar to running free commercials with potential purchasers, which will result in more sales.
You may quickly update your customers about the offers on your website using emails. You may also send your users promotional referral vouchers to encourage them to share your website with their friends and family. You can also send them emails to remind them of the items they have saved on their wish list. You are creating an opportunity to establish a community through email marketing. Email marketing works well because your customers have voluntarily opted in and want to stay connected to your website.
2. Introduce reward points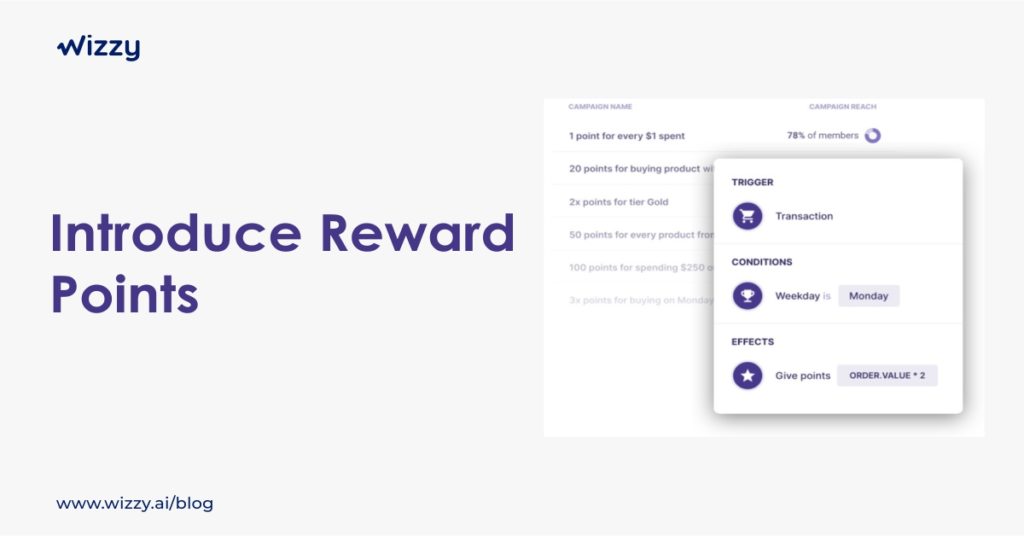 The introduction of reward points is the most effective strategy to keep your clients engaged with your store. You can provide a discount on reward point redemption. You can also start a referral program and reward individuals who refer others. By offering such reward points, you are establishing the trust of your clients, which will increase their loyalty.
By introducing incentive points, you give your clients a sense of participation. Customers and store owners alike benefit from reward points. Customers that receive reward points feel as if they are a member of a larger community. The sensation of involvement encourages visitors to recommend your website to their friends and relatives.
3. Scarcity tactics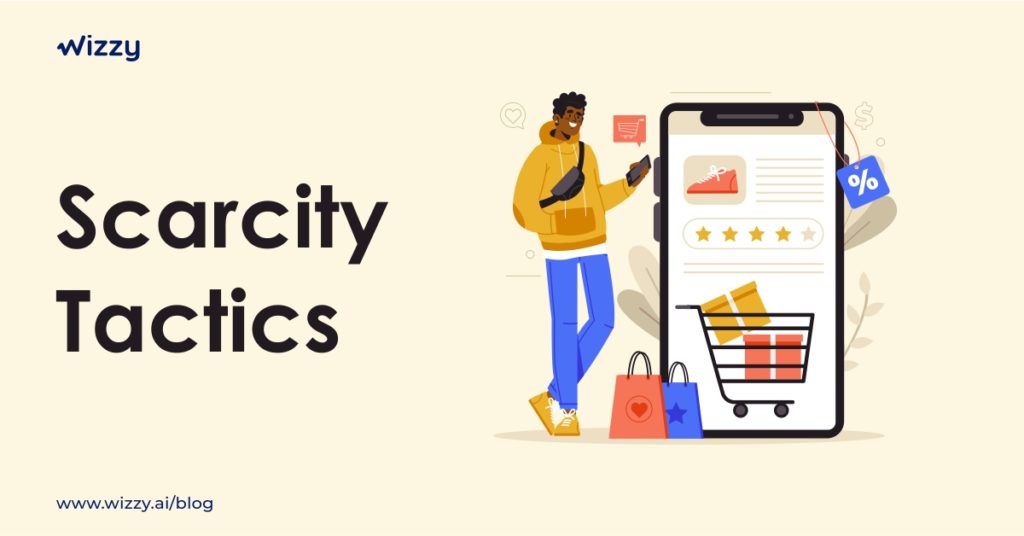 It is well-known human physiology that when people fear scarcity, they immediately purchase that thing. We never want to miss out on anything as humans, and we feel lonely when we do. Creating scarcity is the most effective approach to keep your users engaged. You can either provide limited edition pricing or a limited supply of your products. When your users perceive scarcity, they are more likely to purchase. You may increase the urgency of your products by making them scarce. You can display the number of your products in stock on your website.
There are several strategies to make your products scarce, such as flash sales, adding countdown timers about product availability and pricing throughout the sale period, displaying the stock of your products, and offering free shipping during the sale period. According to one study, associating scarcity with your products can improve click-through action by up to 14% while also doubling your revenues. It is simple to create scarcity for your products; simply add plugins that display the number of your products. You can also control the pricing of your products through this strategy.

4. Having a good search experience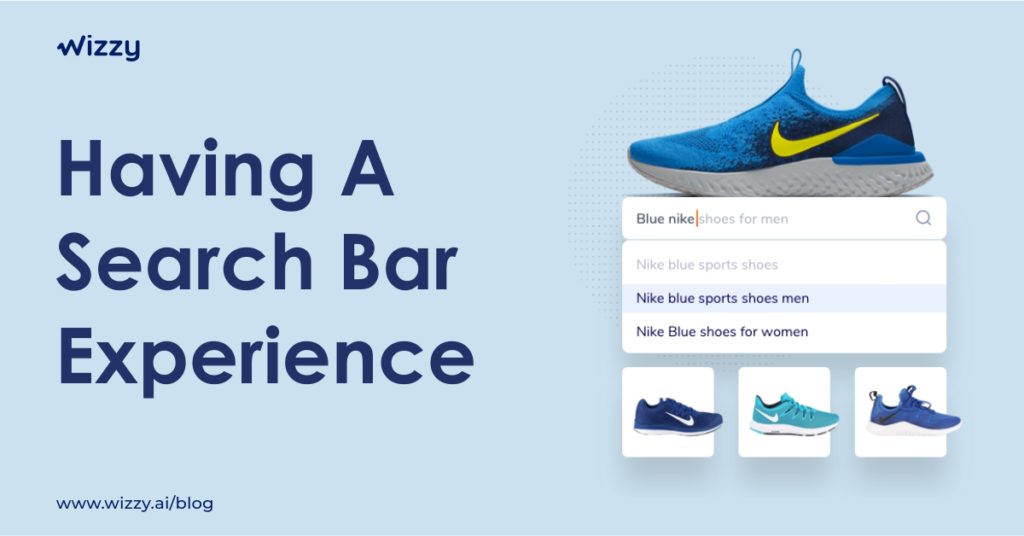 According to a study, you may significantly boost your sales by 24% by using a speedy contextual search experience. Adding a search bar tool like Wizzy does it very fast and efficiently which can recognize your customers' intent and display the exact results they are looking for for a better search experience. The buying process will go more quickly, smoothly, and easily if the search experience is improved and the users are shown exactly what they are looking for.
Search bar plugins include a wealth of functionality like as advanced search filters, real-time interaction metrics, contextual search results, and a variety of other features. Search bar plugins are an important feature of any website since they eliminate the need for your users to worry about spelling errors and show accurate search results. Using a search bar plugin like Wizzy to improve your store's sales is a wise decision. By including a search bar plugin, you enable your customers to refine their preferences with unique advanced filters such as pricing, brands, sizes, colours, and a variety of demographics. This advanced filter narrows your users' minds. Advanced filters display exactly what people are looking for, making the purchasing experience quick and simple.
5. Increase social media presence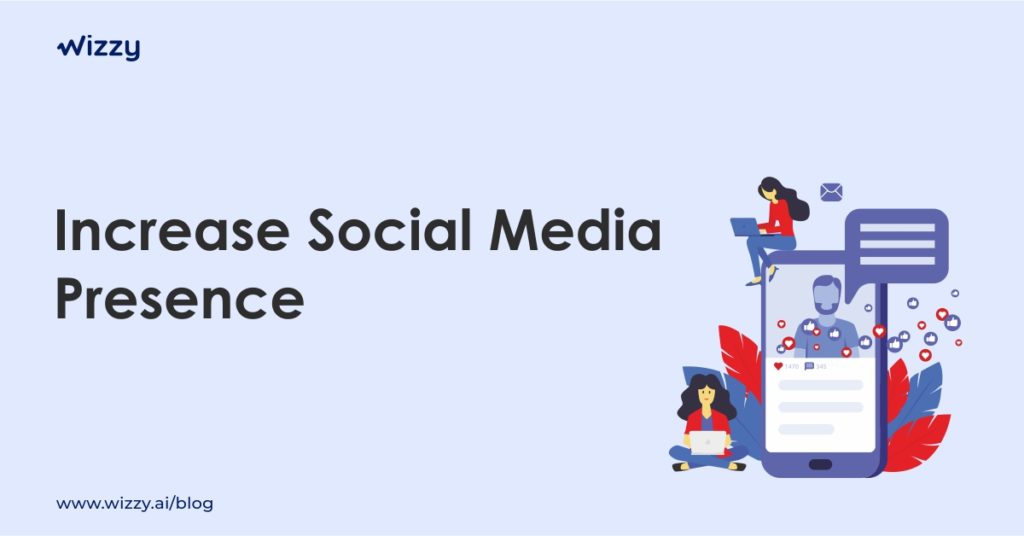 In today's world, having a social media presence is a huge benefit. The world's youth are addicted to social media. The average amount of time spent on social media every day is 2 hours and 29 minutes, which is enormous. Having a social media presence helps to develop a conceptual image of your brand, which is important in the long run. This enhances your digital engagement as well. Instagram, Facebook, and Twitter are all popular social media networks. Many lesser-known channels might deliver organic traffic to your website.
Giving love to your social accounts by generating valuable material for your users is an easy method to develop a brand image. You may add value to your brand by providing valuable content such as captivating films and bright photos. You can also run freebies on your social media platforms. Giveaways are the most effective strategy to increase the popularity of your online store.
6. Partner with complementary brands and influencers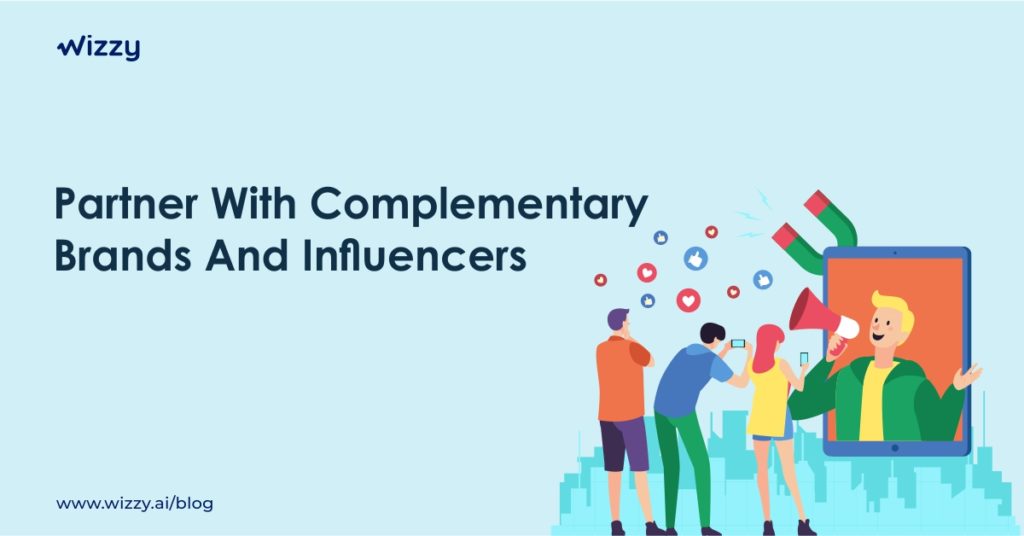 Partnering with complementary is beneficial on both ends. Partnering with other brands creates cross-promotion which results in a win-win situation for both parties. By doing this, both businesses reach new and relevant audiences. For example, if you sell accessories like belts, wallets, and sunglasses the relevant product will be clothing stores. You can partner with them and both can be benefited from that collaboration. You are creating a sales funnel by partnering with complementary brands.
Influencer marketing is trending right now. What you can do is collaborate with big influencers and you will get the perfect targeted audiences. Influencer marketing is a proven strategy that will influence the decision-making power of users. By collaborating with influencers you are directing their followers to your brand. Partnering with the right influencer will get your product in the limelight to a huge number of potential buyers.

7. A/B testing of different campaigns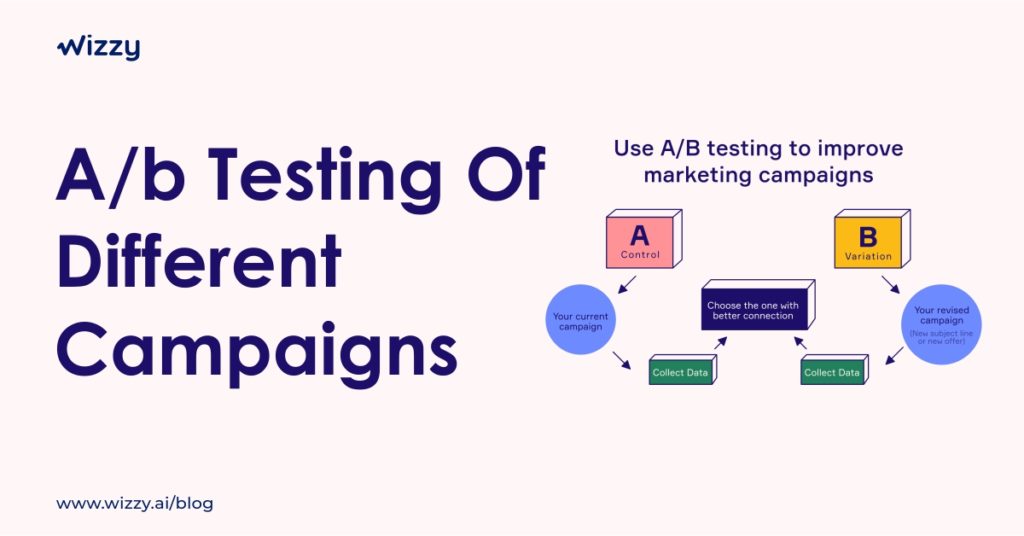 What's A/B testing? A/B testing means creating two different types of marketing strategies and running them at the same time. Both strategies are formed keeping in mind the different perspectives and with different targeted audiences. A/B testing is a great way to scale up which campaign works and which doesn't.
A/B testing is an experimental approach to your marketing campaigns. By doing this you can know the demographics of your audience and have a better knowledge of your target audience. In A/B testing the marketing strategies are developed on the basis of past experiences, and it's a trial and error process. In this type of process consistency is the key.
Summary
Well, we can say that these are the best-hidden ways to drive massive organic traffic to your website. Organic traffic is the key element in creating a brand image in the long run. All of these ways will benefit your eCommerce store in the long run and result in increased sales. Having a search bar plugin like Wizzy is essential to show the exact products which your users are looking for. Wizzy comes with great features like advanced search results, contextual search, real-time interaction analytics, and many more features. So what are you waiting for? Install the Wizzy plugin and show the exact product which your customers are looking for.