Since most people today use mobile phones to purchase their desired products, brands should come up with effective strategies to deliver the best mobile experience to its users. Native apps may be the ideal solution for some, but the new concept of Progressive Web Apps (PWA) has emerged as a revolutionary solution that has turned out a boon for many businesses. But, before we discuss its benefits, let us first understand:
What is PWA?
PWAs are the mobile applications that load and run in the mobile web browser. In simple terms, PWAs work and perform like a native application, but without having to install them. That means users can access your site and shop on the go without downloading the app on their phones.
Since native apps need to be downloaded, it takes up memory on the devices, and therefore, users install mobile apps only for the selected brands which they access regularly. Despite high performance, native apps didn't see much adoption. Furthermore, building native apps is very time consuming and requires huge development cost.
As a solution to this problem, online businesses across all industry verticals started to exploit the power of PWAs to enhance their sales performance. PWAs allow online retailers to deliver the same high native-like experience to mobile users through web browsers. The new norms allow businesses to combine the usability and functionality of a native app with the convenience of the website to provide better user experience and drive more conversions without investing in expensive native applications.
PWA, today, has opened doors to new features and capabilities that were earlier limited to only native apps. Companies can harness the PWAs to generate ROI without compromising user experience.
#1 The development cost of PWA is way lesser than other applications
As PWAs are designed to run flawlessly on multiple devices and browsers, businesses don't have to create separate apps for iOS and Android platforms, which saves a considerable amount of time and money. This makes PWAs a budget-friendly alternative, especially for startups, so they can easily provide native-like experience to its users without going through a long process of creating and submitting apps on the app stores.
#2 Users can search products and make purchases faster
The native apps struggle to live in the users' devices as they require more data and space to run. On the contrary, PWAs can be used with a little memory usage as they don't need to be downloaded. PWAs are accessible even when the data connection is expensive or limited. Since PWAs are way lighter, they have fast loading speeds, and users can search products and complete the ordering process way faster than the ordinary sites. And, when you incorporate Wizzy's intelligent site search in your application, the entire search process can be much more enhanced, which also contributes in improving user experience.
#3 PWAs help in getting the SEO advantage
PWAs for e-commerce have proven to be advantageous in getting higher SEO rankings. In 2018, Google announced its mobile-first indexing, meaning when users will make a search, Google will crawl mobile web pages as well to match with the search query. Making mobile-indexing a norm, it won't be considered separate from Desktop indexing. Thus, SEO has become increasingly crucial as businesses are going online to sell their products and services.
#4 Expand customer base
Due to growing competition, it has become very challenging to acquire new customers. PWAs can bring massive benefits to businesses when it comes to reaching a wider audience. PWAs are designed to run on any platform and any web browser, and adapt to the screen size of the user device. They can be instantly shared across search engine, social media and other platforms. This quality of PWAs makes it easy for you to target more customers since anybody with an active internet connection can find and access your app regardless of what device, platform or browser they are using.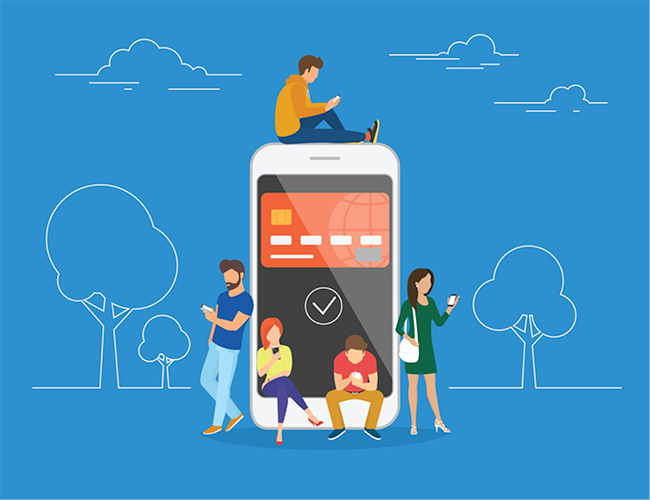 #5 PWAs can be launched quickly
While working with native apps, you need to create both Android and iOS app in order to reach the same audience. In case of PWAs, they are being built on reusable codes, where the programmers can use the same code. It is very apparent that the time required to develop two native apps is way more than developing a PWA. Moreover, PWA will redirect your user to the original e-commerce store, which means foundations have already been laid, enabling you to release your app in much lesser time. If you want to start making sales within a short time, then PWA is the best alternative.
#6 Users can access your store even at weak internet connectivity
One of the key benefits of PWAs is that your users can access your site even without or with weak internet connection as they are built on the concept of offline-first. It will allow your users to continue browsing your site rather than showing 'no internet connection' message or stopping them to move further. That is because PWAs are backed by the powerful caching system, which will still allow your visitors to use the site even if there is no network available.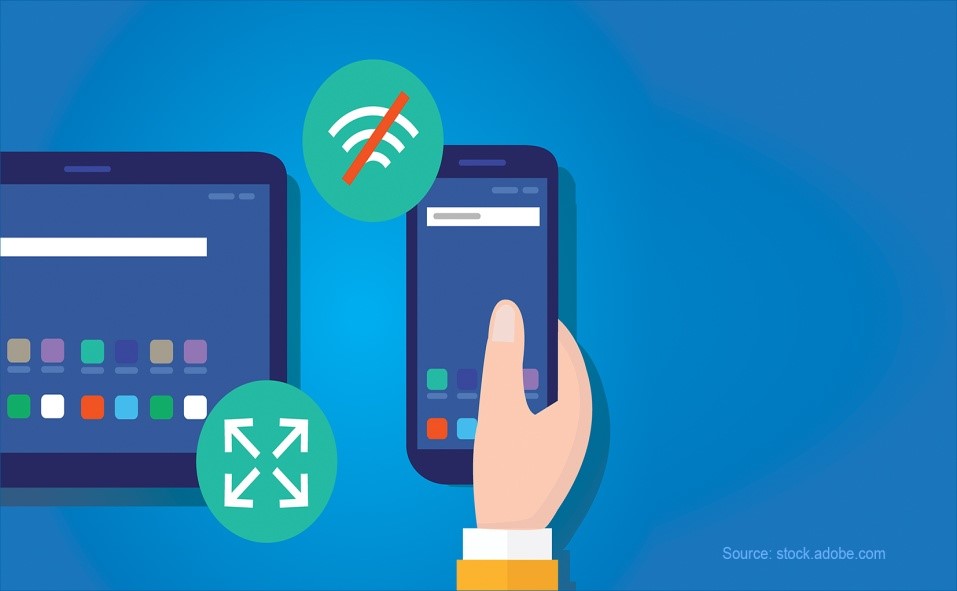 #7 Easy to roll out updates
PWAs work pretty much like a mobile site, meaning they are updated on their own. This allows you to push updates without interrupting the user experience. Even users don't need to download new data and update the app in order to access the latest version of the application. As long as they are connected to the internet, PWA will show the most updated content available.
The Bottom Line
These are just some of the many benefits of PWAs. Once you start using it, PWA can bring even more benefits to your business, such as easy updating of the UX, simplifying the management and reducing the cost of maintenance. As a business owner, you cannot overlook the capabilities of PWAs. If you are looking for a high-performance, budget-friendly mobile application, PWAs are the way to go.