Expanding a business is a big challenge. It requires great decision making skills, dedication and a will to overcome challenges. A successful business has consumers at its core. Gone are the days of one-size-fits-all competition and advertising campaigns. You need to work on capturing your customers' interest, understanding their problems and presenting your business as the answer to their problems.
Data is perhaps one of the most important assets a business can have. With adequate data, your business can drive conversions with positive results and boost your business growth. There is plenty of information available for any business that is ready to embrace it. It is critical for every business decision to consider the data. Using data analytics, you can get the key insights that can help you make the best decisions that benefit both your business and your customers.
When it comes to the e-commerce industry, data analytics can tell you about your customer preferences, your business health and the improvements that should be done in order to further enhance your site performance. It will give you a clear picture of whether you are on the path to achieving your goals. Analytics can tell the difference between success and failure. Without having proper data analytics tools, it is impossible to measure user activities, which make difficult to generate sales.
It is now easier than ever to get insight into the data that affects your business. There are ample tools available that can be easily incorporated in your website. The tools can allow you to automatically collect data, analyze it and get comprehensive reports with suggested actions right on your dashboard. Once you learn how to read data, you can reap substantial benefits and boost e-commerce sales. Here are some ways data analytics can help you build digital strategy and grow your business.
#1 Improving Internal Business Operations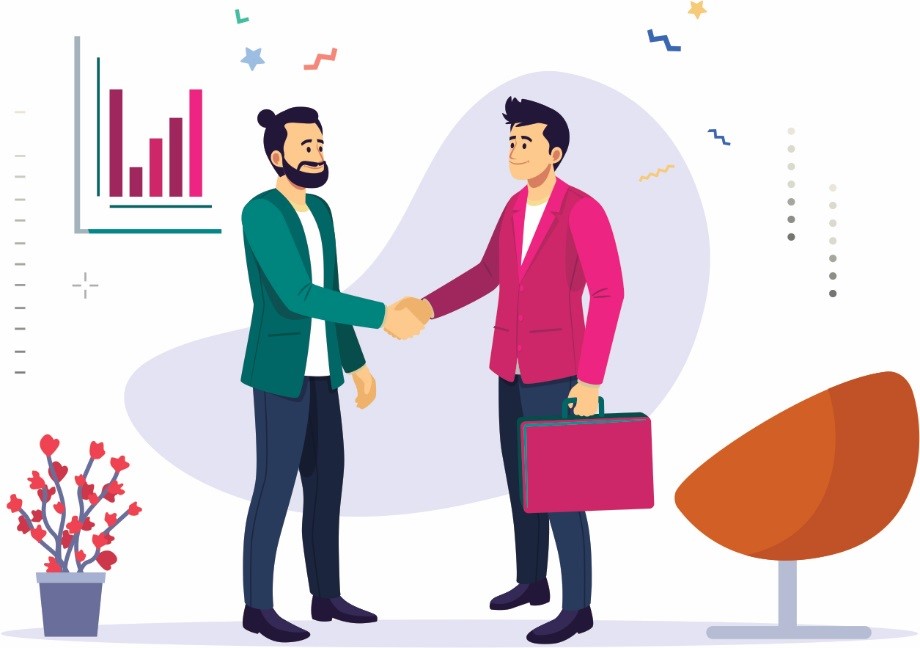 With data analysis, businesses can get a clear view of what's happening within their organization. They can figure out which processes have yielded the best results under particular conditions, and identify which area is prone to errors and need improvements. When a problem is identified, data analytics can help you find the cause of the problem, why did it happen and how to resolve it. Data analytics will provide answers to all your questions and know that you are moving ahead in the right direction.
Furthermore, data analytics will improve your decision making skills. You will be able to take better decisions about your pricing strategies, target audience, inventory management, employee management and so on. Even while hiring new employees, insightful data can help you assess how many members you need and how to best leverage their talent.
#2 Identifying the Right Audience
Since customers are the heart of any business, it is imperative to target the right audience in order to maximize the chances of conversions. This can be done by analyzing user demographic content, such as age, location, gender, preferences, shopping behavior and more. Using this data, you can segment the customers into different groups, which can help you display the right content to the right audience. Whether it is for the people belonging to a specific age group, residing in a particular city or has interest in specific products, you can tailor your advertising campaigns that appeal directly to their needs and interests.
Segmentation is also useful in assessing which segments are most profitable for your business, so you can identify the groups that need utmost attention as they deliver value to your customers and which groups don't require further investment of time and money as they are not yielding conversions. E-commerce site search solutions like Wizzy will help you learn more about your customers' behavior. You can analyze search queries that can be helpful in knowing what your prospects are looking for, so you will be in a better position to meet those requirements.
#3 Setting Realistic Business Goals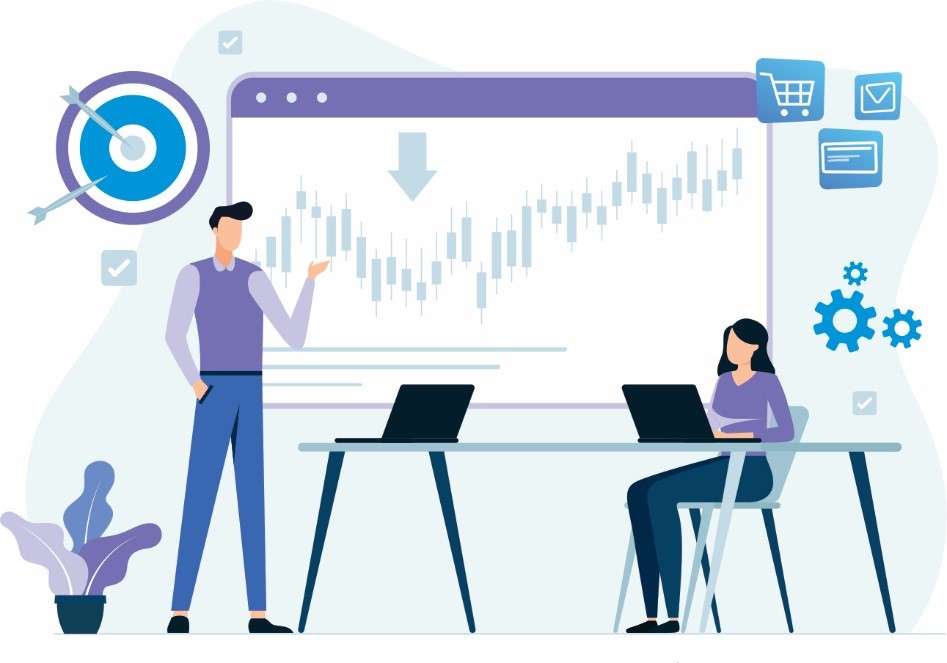 Setting business goals without data analytics is like doing all the guesswork without having appropriate information. Without data, it is impossible to set realistic business goals. Your goals will continually shift from time to time if the data is not adequate. Your efforts may turn into a disaster if you rely on past successes alone to improve future services. That is where data analytics play a vital role.
Data analytics not only help in making your current services stronger, but they can help you plan realistic goals with your customers' needs and preferences in mind. Data analytics enable you to gather data from previous activities and trends, so you can have a clear idea of your goals and can start right. That means you don't miss out any opportunities that boost your business growth. It also informs you that certain goals aren't practical. The data will help you understand your strengths and weaknesses that can turn out beneficial for you in the future.
#4 Exploring More Business Opportunities
Analyzing data can help you uncover new business sales opportunities that may have been overlooked otherwise. In doing so, your potential for profitability and growth becomes endless. Let's assume you want to expand your business in different regions or nations, but you don't have adequate data to determine from where to start. Many businesses can recognize short-term trends, but are less known in predicting barriers that hamper their business down the road.
Data analytics in such situations can be used to overcome these challenges and prepare a detailed expansion plan. When you have tons of data about your customer interest, their demographics, asset maintenance, equipment, distribution and delivery, you can further research with business reports and intelligence. The results you achieve can help you in creating a solid expansion plan and enhance your venture's ability to make profits.
Data analytics can also be useful in human resources where they can help in making informed decisions about talent evaluation, promotions, employee management and professional hiring.
#5 Personalizing your Marketing Campaigns
Now that you know your target audience and potential business opportunities with data analytics, it is time to prepare your marketing campaigns to send the right message to the right audience. You can set up tools that effectively and automatically personalize marketing campaigns. You can narrow down branding deals to specific customers, set your message tone and target customer based on preferences, presenting the right offers, products and prices that make your business stand out among others. You gain a competitive edge when you offer personalized offerings to your prospects.
Personalized marketing campaigns are powerful. In fact, over 70% of all marketers agree that personalized targeting can significantly drive customer engagement. With data analytics, you can enhance your marketing efforts, and deliver excellent user experiences across the shopping journey.
#6 Lowering the Cost and Increasing your Revenue
Data analytics play a crucial role in reducing business operational cost and generating more revenue. It is important to make sure that you are using all the resources as effectively as possible, and stop using those that don't seem beneficial. It also helps in identifying potential problems that may hinder your website performance. Based on a study, it is believed that data driven marketing strategies adopted by the companies can reduce the cost by 30% and boost e-commerce sales by 20%.
Data analytics are increasingly used for monitoring e-commerce activities, marketing campaigns and sales channels. You can measure their effectiveness and performance, and see what is performing well and what isn't. It makes easy for you to determine which keywords are bringing traffic and what campaigns need to stop that aren't delivering desired results. That's how you can put your resources in the right place to ensure guaranteed growth.
#7 Identifying Strong and Weak Content on your Site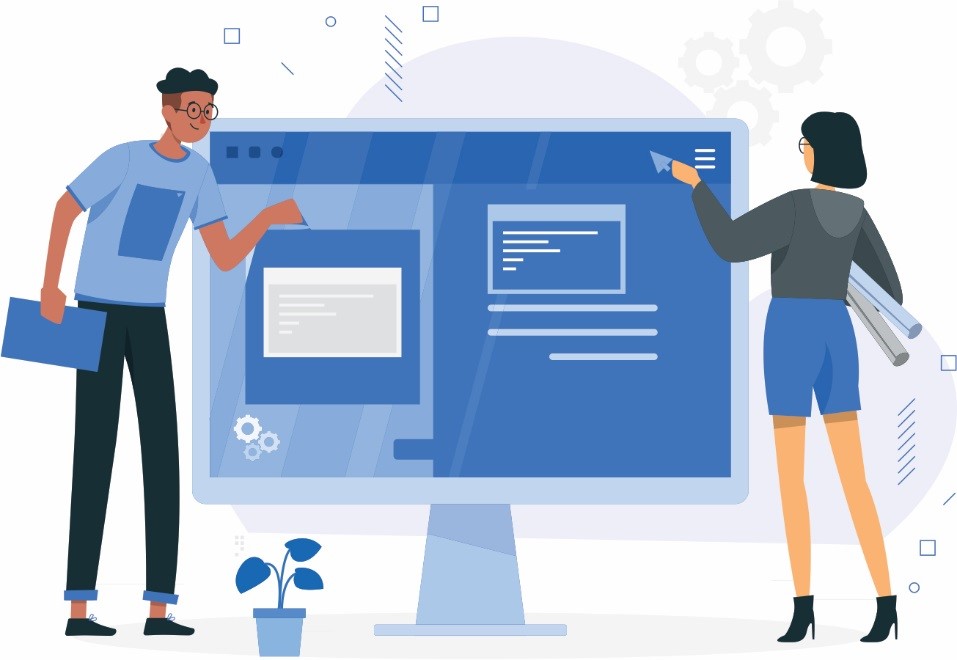 Content, including blogs, product description, videos, images and other media content, covers the majority of your site. These texts and media are the core elements of your site. If they are not monitored, they can gradually bring down your site performance. Hence, it is essential to ensure that they are regularly monitored, and optimized at the right time to ensure maximum performance. Data analytics tool can help you examine these elements, their performance and how people are interacting with them.
With data analytics, you can find out whether people like your content or not. The bounce rates and the time spent on the pages will give you an idea about how well people are engaging with your content. If the bounce rate is high, it simply means the content doesn't deliver value to your users. Likewise, if your web pages are taking more time than normal to load, it means some content on your site is strangling the performance. This enables you to improve relevancy of your content or optimize media files, which can result in the increase in the time spent on your site.
The Bottom Line
Integrating data analytics tool across your e-commerce site has clear benefits. It can help you improve overall business efficiency, drive more sales and gain a competitive edge. These data analytic tools are available as Magento and Shopify extensions or standalone systems. To leverage this technology, it is best to consult a team of data analyst experts who know how to deal with data challenges. By using the right tools and hiring the right people, you can make analytics a strong asset of your business that will pave the way to your business expansion.