As the number of e-commerce sellers are increasing day by day, and people are switching from physical stores to online stores to fulfill their daily shopping requirements, it has become very crucial for e-commerce owners to get noticed. The key secret to e-commerce success is consistently drawing serious shoppers to your online store. One of the most effective ways to create a strong brand presence on the internet is by ranking at the top of the search engines.
While using paid search option, you may secure top position on SERPs, but the cost for the long-term position may not be sustainable. The affordable and effective way to stay in the #1 position is by taking the help of e-commerce SEO.
What is E-commerce SEO?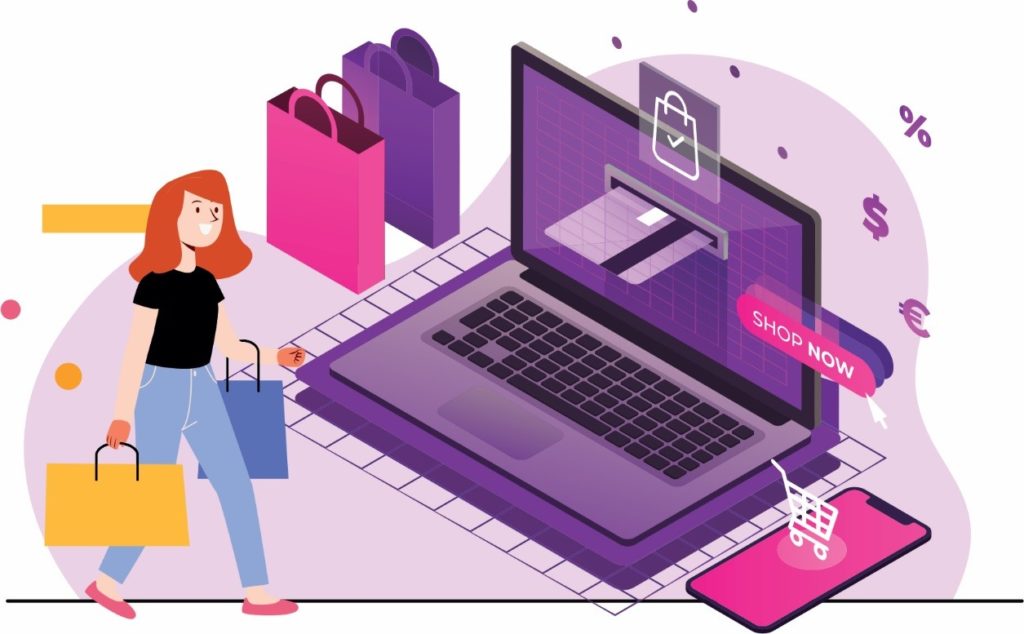 SEO is simply the process of optimizing your site to gain new leads in an organic way through search engines. E-commerce SEO is a subset of SEO that is designed to ensure that your product pages rank on the SERPs to drive potential customers to your storefront. In other words, it is the process to make your site and products appear on the top of the search engine page results when someone searches the type of products you sell.
Why SEO is Important for E-commerce Sites?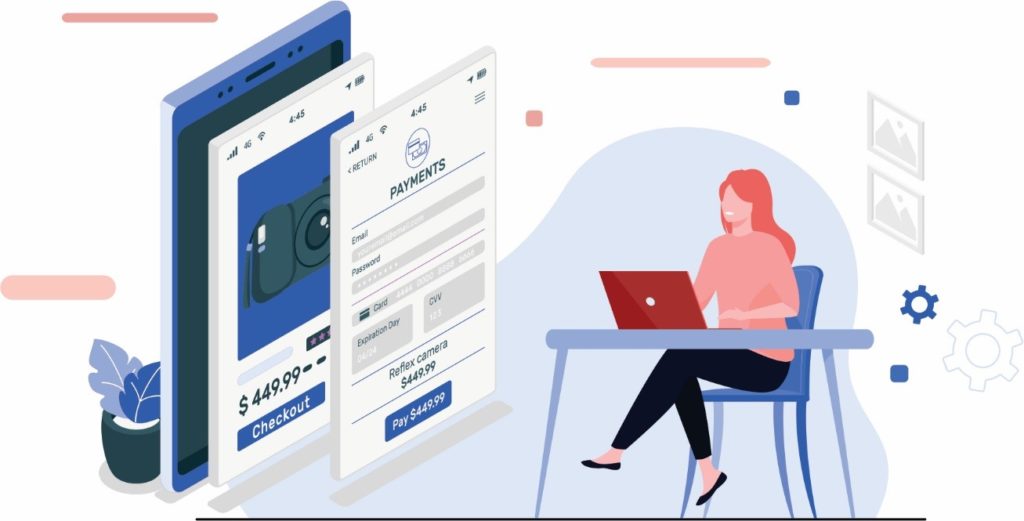 According to a study, nearly 45% of all online users begin their shopping journey by making a search on the search engine. Furthermore, Ahrefs case study on the Australian toy company, ToyUniverse, witnessed a rise in organic traffic by 116% through SEO. Kissmetrics also stated in one of its studies that 30% of all traffic to Yotpo was coming from organic searches through Google, Yahoo and Bing.
Acquiring new customers can be very difficult, especially when you are not found by the search engines. E-commerce SEO will bring targeted audience to your site, who are genuinely interested in buying your products. Although getting higher ranking on search engines doesn't require any cost, but you will need to hire SEO experts who can design efficient SEO strategies based on your business goals and requirements, so you can enjoy consistent traffic to your site.
From the metrics mentioned above, it is clearly understood that SEO plays a critical role in your e-commerce success. Your products and services need to rank higher than your competitors, so the prospects can find them above anything else. Thus, SEO is a driving force that can guarantee e-commerce success. Online businesses are quickly taking a shift from traditional marketing strategies to target audience-based trends that bring optimized conversions.
How to Improve On-page SEO for Your E-commerce Site?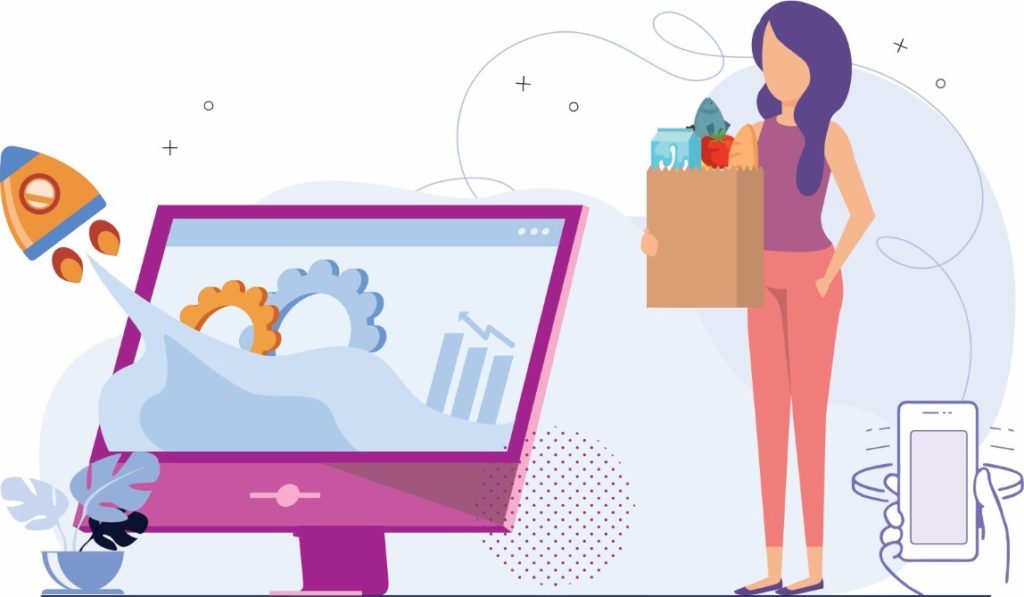 Let's understand some important concepts for optimizing on-page SEO and receiving organic traffic that converts.
#1 Keyword Research and Optimization
Keywords are the primary building block for every SEO process, and this concept applies in e-commerce SEO as well. It is important to make sure that you are targeting the right keywords. Focusing on the wrong keywords will negatively impact your impression and you may lose potential sales. Hence, an effective SEO strategy begins with thorough keyword research.
Use Google Keyword Planner, Moz Keyword Explorer or any other keyword research tools to create a list of keywords that match your business niche. Place the most significant keywords in your headings, page titles, subheadings, product descriptions, image alt text, URLs, meta title and description. Use different variations of keywords in order to cover most of it.
In addition, keep all the information, such as delivery time, shipping costs, return policy and customer reviews on the product page itself. If the customer has to go to other pages looking for additional details, they are less likely to return to complete the purchase. While writing product description, make sure you provide helpful information, without doing unnecessary keyword stuffing, which may lower your reputation.
#2 Content Optimization
Search engines may help you in bringing traffic to your site, but ultimately it is the users who buy your products and services. Therefore, it is essential that you optimize your e-commerce pages that meet your user expectations. Start by examining your competitors website, which will help you in understanding which factors are worth considering. Look for the color palette used in the product pages, characteristics of products, the frequency of call to action and the languages they offer. If there are certain products that you no longer sell, remove them from your database. These products when left for an extended period may hurt your ranking in the future.
While most e-commerce owners focus on product pages, home page and landing pages, they often forget to optimize catalog pages which directly influence conversions and rankings. Simply put, if your users won't like category pages, they may not even open product pages. The blog is another important asset of your site. This powerful tool enables e-commerce owners to provide precious information to their visitors, build relationships and gain their trust. Besides, including vital keywords in your blog articles can get you more traffic through search engines.
For generating high-quality SEO optimized blogs, include informative content, answer questions that are often asked by your users, instructions on how to use your products and how to choose the right service among similar services. In addition to text, include captivating images and visuals in between texts to keep your users engaged.
When talking about meta titles and descriptions, though they are short, but are crucial elements of your site. They present the first impression of your site on the search engines, which users see while choosing from other sites. Similarly, header tags also play an important role that can help you keep your material structured. Headers are the first thing that users look when they visit your blogs or product pages. By just reading the heading, users, within a couple of seconds, decide whether the content is worth reading or not.
The content of your site should also include reviews from your customers. You may run best in class advertising campaigns and emphasize your product advantages, but people will still see your brand with a bit of doubt, suspecting that you are singing praises just because you want to hit high sales. One thing that can drive customer trust is unbiased reviews and testimonials. In fact, almost 90% of all people trust other user reviews as much as recommendations from their family or friends. Therefore, showcasing positive feedback on your product pages can be yield profitable results. Display negative reviews as well since they won't impact your sales much as long as they are minimal, but they will certainly indicate your honesty. User opinion is a more important element for on-page SEO than you think.
#3 User Experience Optimization
Usability of the website is an important factor to consider as it directly impacts the user experience. In order to improve user experience, it is essential to carry out accurate analysis of certain factors like, how much time a user spends on the page, which pages receive maximum and minimum traffic, what is the user bounce rate, how landing pages are performing and so on. Get all the key metrics in hand, and arrange a meeting with your development, design and marketing teams. Figure out what is affecting the user experience, and find those weak points and try to eliminate them.
One key element that could dramatically improve your user experience is having an efficient e-commerce site search solution. Prevent your users from browsing your entire site to find what they need. A prominent search engine from Wizzy will help your prospects quickly find the products they are looking for. Make sure your site search is packed with excellent features like smart autocomplete, NLP enabled, synonyms, quick image loader and so on that will aid you in boosting e-commerce sales. You can also offer personalized recommendation to further generate more revenue. That is because people love the products and services that fulfill their needs and make their lives easier.
Furthermore, keep the site navigation simple and convenient for your users. Allow them to easily find the products and information they are looking for. When you offer intuitive, user-friendly and pleasant site experience, your visitors are going to stay there longer, which increases the chances of conversions. Also, make sure the internal linking is well-organized. It will not only help search engines crawl your pages, but your users will enjoy using your site by visiting different product pages. However, you need to pay careful attention to link building strategy. Include links only where they seem appropriate, don't use similar text for different anchor links and use breadcrumbs to help users understand your site hierarchy.
#4 Images and Graphics Optimization
Optimizing images and graphics will not only enhance the appearance of your site, but it will tremendously improve your page speed as well. Make your product images look appealing, which triggers positive emotions that encourage users to make a purchase from you. Compress your images to the point where the quality is not destroyed yet the images load faster. Don't miss to add critical keywords in the alt text. JPG format works the best for images, and PNG and GIF in areas with solid colors.
While including video, keep the format MP4 as it produces the best quality videos for websites. Choose the appropriate file size keeping in mind the devices your target audience uses. Also, cut down the unnecessary part, and display only the main highlights.
Conclusion:
Thus, implement these on-page SEO concepts and you will see your sales going up gradually. You will also be favored by search engines and secure a reputed position in the webspace.