The e-commerce industry has witnessed tremendous growth over the last few years. The retail e-commerce sales, which was over $3.5 trillion in 2019, is expected to hit over $4.9 trillion in 2021. This clearly indicates the high rate of growth of the e-commerce industry. Many physical retailers are tempted to go online because of these fascinating stats. Moreover, the covid pandemic has forced many businesses to offer their products or services online in order to decrease the likelihood of spreading the disease. Online shopping has become a new norm with people going online to buy nearly everything from the comfort of their homes.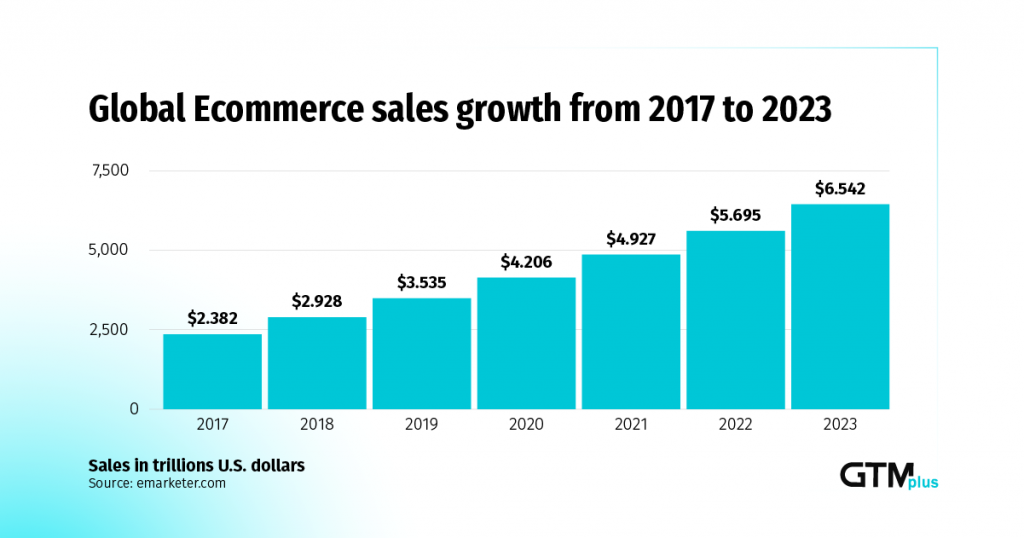 We are already in the last quarter of 2020, which means it is a great time to look out for trends and best practices to keep your business ahead in the competition in 2021 as well. 2020 has given hard times to all of us, and it disrupted many businesses. We expect to recover from the loss incurred in the next year. If you are looking to create an online store, it is imperative that you built it with the latest trends in mind. Many new trends have started emerging, which we would expect to mature and reach its true potential in 2021. By exploring these trends now, you can start the new year with proper planning and progress in style. So, let's dive into these trends and know how they can help you boost e-commerce sales in 2021.
#1 The Rise in Mobile Shopping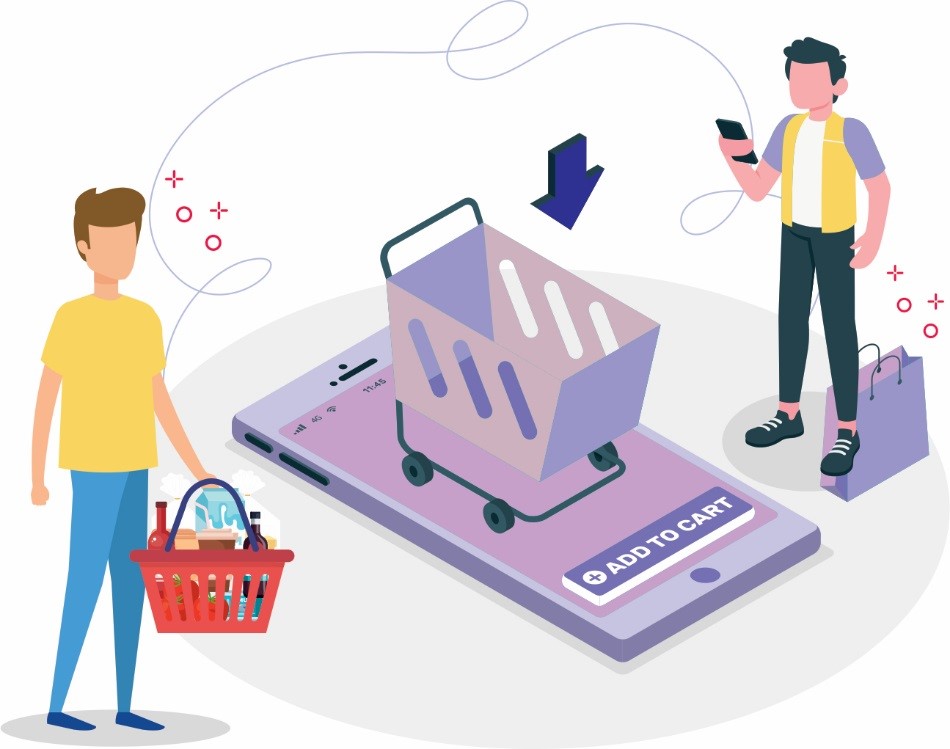 Since people are accustomed to shopping online, they are now going online to purchase nearly everything. Mobile devices have facilitated easy access to the internet, and hence, buyers are placing orders online every now and then. The number of mobile users has also increased over the last few years, which has led to the mobile dominant world. In fact, mobile commerce is expected to rise by 15% by the end of 2021, based on a study. Moreover, mobile sales will account for over 70% of all e-commerce sales. These stats clearly indicate the importance of mobile shopping.
If you wish to capture more prospects in 2021, you cannot ignore mobile site optimization or mobile app development due to its increasing dominance. Creating intuitive and responsive mobile apps has been one of the hottest trends earlier, and it will continue to grow the next year as well. Hence, you should strive to create a convenient shopping experience on the mobile devices, which will not only bring hefty conversions, but help you stay competitive as well.
#2 Voice Shopping will Continue to Grow
Among various e-commerce trends, the one that is taking the industry by storm is the voice shopping. People from all across the globe are now embracing voice-assistant devices, such as Amazon Echo, Google Assistant, etc, to play their favorite songs, get weather information, traffic details and shopping online. It is estimated that the number of smart voice search users will rise by 18% in 2021. This clearly indicates that the voice shopping will continue to gain popularity, and it will become one of the primary weapons to convert more users. Hence, optimizing your site for voice command will certainly open up new sales opportunities.
However, unlike a traditional way of shopping by visiting websites, voice shopping can be a little tricky. Customers cannot view the products they want to buy. Therefore, it is essential to optimize content and products on your site so that they appear in voice queries. Also, you need to ensure a convenient shopping flow, offer voice-based navigation on your site and continually improve voice search systems so they deliver relevant results.
#3 Social Media will Become your New E-commerce Platform
Social media is no longer used to only socialize with people. It has transformed into a great marketing tool, enabling businesses and brands to showcase their products and acquire new customers. Social channels like Facebook and Instagram now offer plenty of promotional tools that have proven to be highly effective. They are now equipped with 'shop now' buttons, allowing your prospects to buy products directly from there.
The number of social media users has been increasing day by day. Brands should leverage this opportunity, and strive to elevate their position and reputation on the social media channels. Social media exposure results in more audience becoming familiar with your products and services. That is why enterprises should come up with solid social media marketing strategies to expand their outreach and generate more revenue.
#4 Increased Use of Artificial Intelligence (AI) and Machine Learning (ML)
More and more e-commerce stores are integrating AI and ML to streamline their business processes and workflows. AI is something that can be utilized to provide a better user experience and personalized services. It analyzes past purchase history and user behavior to display the products that are more likely to be purchased by the customers. Another feature where AI can be useful is the chatbox. Customers can chat in their natural language, which helps in resolving queries faster, and in a more personalized way. This not only saves a great deal of time, but forges customer trust and loyalty.
The use of Machine Learning in the e-commerce site search solution has also transformed the user experience. With the self-learning search that learns from the users' actions, it can understand synonyms, correct spellings, auto-suggest terms and deliver relevant results that are geared towards your buyers' interest. Thus, the rise of AI and ML in e-commerce will dramatically enhance user experience, and hence, the sales.
#5 Integration of Various Payment Methods
Believe it or not, but payment options play a crucial role in the conversion process. That is because making payment is the last step towards a successful deal, and customers can decide to cancel the order even at the last minute. It doesn't matter if you have convinced your visitors to make a purchase. They can still abandon the process if they don't find their preferred payment methods. Moreover, your site should alo accept mobile payments, making it more convenient for your customers to buy from you.
If you want your site to become more competitive, you should integrate all the popular payment methods, such Google Pay, Apple Pay and Samsung Pay, besides PayPal, credit and debit cards. In simple words, the more payment options you offer, the more customers are likely to convert. If you are targeting the international audience, unify all the payments into a single platform.
#6 Offering Personalized Services and Experience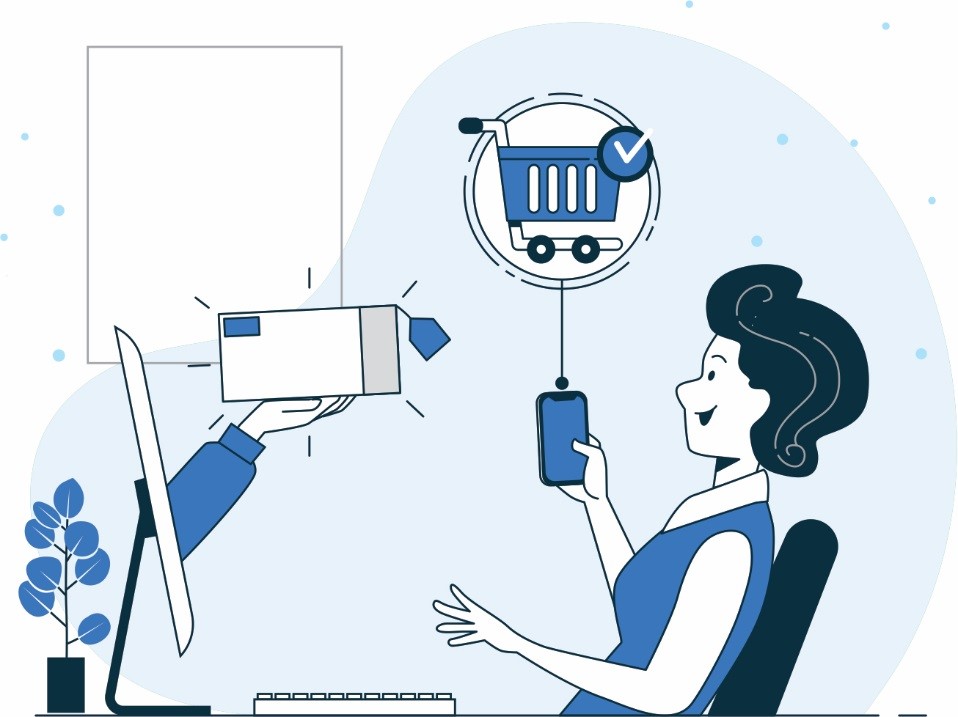 Offering personalized shopping experience has become vital among e-commerce businesses as it significantly improves the user experience. Personalization for every customer shows them that they are really important to you. From a wide range of products available, it is essential that the right product is displayed to the right customers in the right way. Customers will return to you again if you succeed in offering pleasant shopping experience.
Failing to do so, you may find your products under the dust in your inventory without users having to discover it. E-commerce personalization means understanding what your customers need and offering them a quick and efficient way to discover them. You can create customized newsletters, marketing campaigns, personalized product recommendations, discount offers and more, which can deliver an exceptional experience. Implementing this trend in 2021 will help you grow your sales by around 20%.
#7 Dynamic Pricing will Continue to Gain Popularity
One way brands can stay competitive is by adopting dynamic pricing. It doesn't matter how good your products are, but if you don't set the price correctly, you won't be able to generate enough sales. Therefore, make sure you set the price right. By 'right', we mean the amount at which you have the best chance of getting your products sold. This will not only attract more customers, but also boost trust that you offer the best deal in the market.
This can be achieved by using dynamic pricing tool to determine the best prices for your products. The software collects and examines the data from your competitors and presents up-to-the-date prices, product demands and its perceived value to suggest what price you should set. Integrating the dynamic pricing software in 2021 will help you stay ahead of your competitors and save a great deal of time while finding all this information manually.
#8 Customized Packaging Can Win the Hearts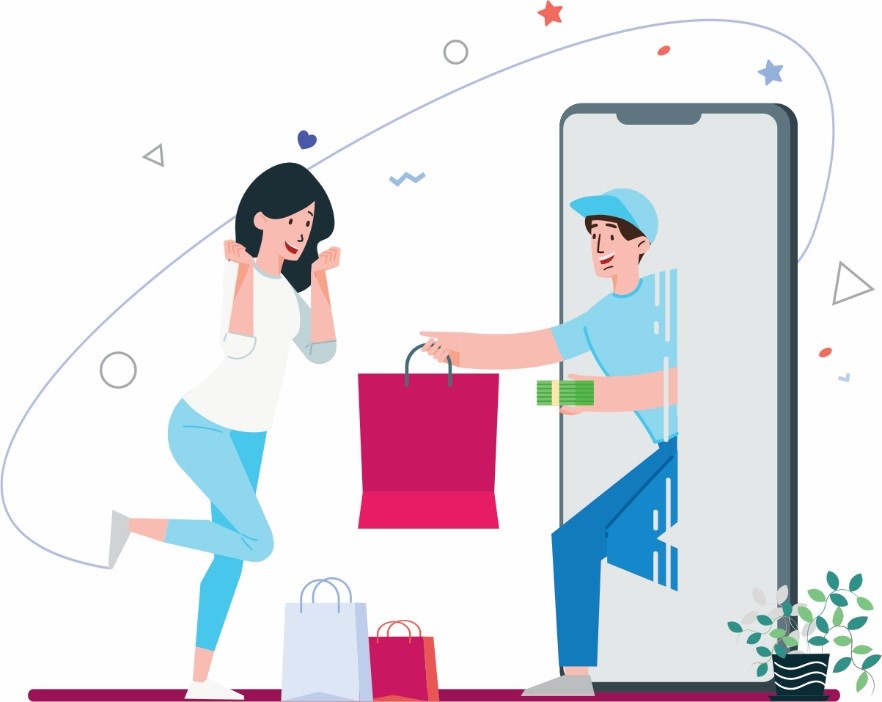 How you pack your items speaks a lot about your brand. Attractive packaging will always persuade your customers to shop from you again. The nicer your packaging looks, the more likely they are going to make a purchase. Customers love products that come in unique as well as eco-friendly packaging.
If you are planning to create customized packaging, you can do so targeting different elements of the packaging, such as indicating that your package is environmentally friendly, highlighting its durability and writing personalized message. This trend will certainly help in making your items stand out from your competitors.
Conclusion
Online shopping is growing rapidly as now more and more people feel comfortable buying products online. Numerous businesses across different industries have realized the benefits of e-commerce and are scrambling to make their presence on the web. If you are planning to enjoy the continued success, it is necessary that you adopt these latest trends as they are going to shoot up in 2021.