In the recent years, e-commerce industry has witnessed a massive growth and a quickly evolving atmosphere. With covid-19 pandemic in 2020, more customers are turning to online stores rather than going to physical retail shops. This has created an urgency to come up with new shopping marketplaces that would compete with Amazon.
Recently, Google came up with a new policy and announced that any online retailer would be allowed to list product for free, contrary to its previous policy of requiring online sellers to purchase ads in order to make their products appear in the search. Google also announced that it would waive off any sales commission, and further allowed them to use third-party payment gateways and order management services, such as Shopify rather than the company's own systems.
For most people, Google is the starting point when they are looking for some information on the internet. However, that is not the case when they are looking to buy something. People in the US and many countries around the world are turning first to Amazon to look for products they wish to purchase. Amazon has leveraged this opportunity to develop a quickly emerging advertising business, which poses a threat to Google's main financial system.
Over the last seven years, Google's battle with Amazon has seen more lows than highs. It was 2013 when Google commenced its Google Shopping Express that was meant for delivering same-day delivery. Google offered a $95 annual membership plan for prompt delivery. However, that service was eventually put to an end.
Later, Google Express evolved into an online marketplace with top retailers joining like Best Buy and Target. Wallmart also joined in 2017, but the partnership did not last for a long time. In 2020, Google shut down Google Express and introduced a buy button that enables users to use credit cards to make purchases without leaving the search engine. Since this pandemic forced many businesses to go online, Google took this opportunity to solicit sellers who feel uncomfortable setting up a store on Amazon.
Google further brought Bill Ready, the former executive at PayPal to be the president of commerce and to compete with Amazon. Ready stated that many businesses were already lagging behind even before the coronavirus outbreak. And, after the pandemic as more people shift to online shopping, most of the deals were closed by a handful of top e-commerce players. However, Ready exclaimed that they want to make online selling easy and inexpensive for everyone. That is the reason Google enabled brands to sell their products directly to the end-customer. This business model is known as Direct-to-Customer (D2C).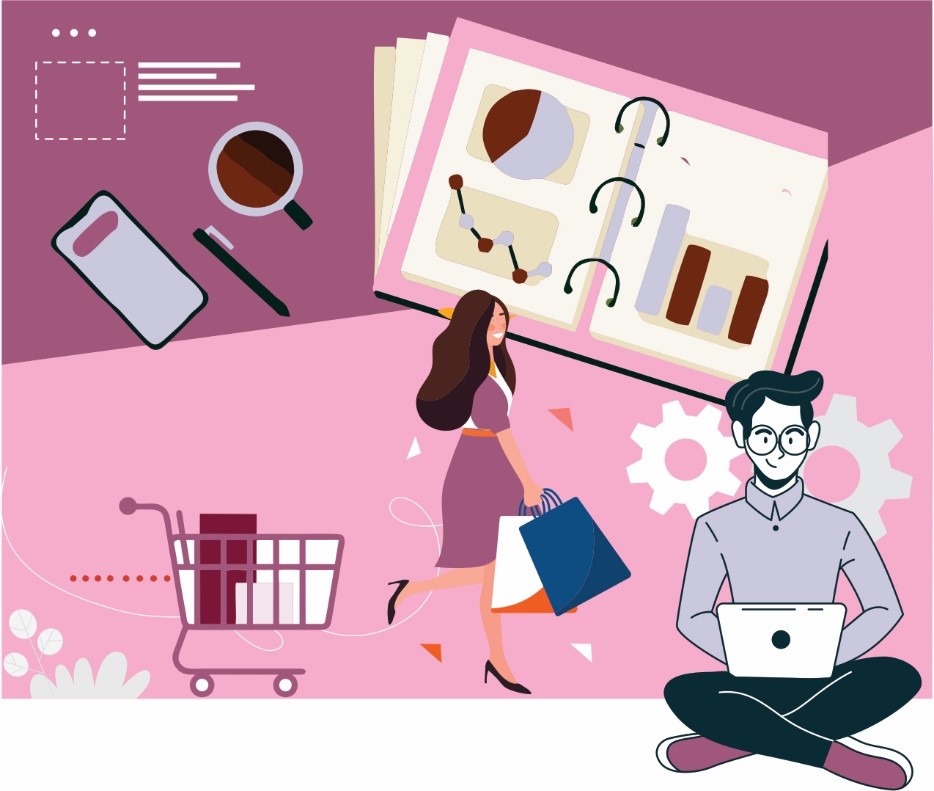 Direct-to-Customer (D2C) business model refers to companies that manufacture products in their own facilities and distribute them through their own channels. The idea behind this model is to eliminate resellers and other middlemen so that companies can reach their final customers. This brings brands closer to their target audience.
After hiring Ready, Google announced that they would allow free listings to show up on the search results page. With that, users would be able to buy directly from the brands on Google without paying any commission. Google further added that they would partner with third-party services such as PayPal and Shopify, so that the sellers can continue using their existing tools for order and inventory management.
The collaboration with Shopify turned out successful as many small businesses switched to the e-commerce platform during the pandemic. According to a research conducted by eMarketer, nearly 10% of the online shopping sales in the US that took place on e-commerce stores were powered by Shopify. Google also mentioned that it has increased the visibility of sellers by 80% in the search results, with significant traffic coming from small and medium size businesses.
Shopify's president, Harley Finkelstein, mentioned that Shoppify and Google are coming up with new means that will allow merchants to sell their commodities through Google services, such as enabling customers to buy directly from YouTube or showing products that stores carry on Google Maps. He also said that nobody would like to live in a world where there is only one store to buy something, and retailers should not be dependent on gatekeepers.
It is not surprising why a D2C brand feels uneasy to work with Amazon. As a generic and huge marketplace, Amazon is not on par with most D2C brands that deliver personalized shopping experience. Moreover, Amazon fees may eat up your already-thin profits.
With Google, you can work within an assigned budget. Based on your budget and products, Google algorithm will pick where to show your ads and what products to feature. On an average, spending a thousand dollars can bring millions of views to your products. Furthermore, Google would redirect people to your carefully curated website instead of keeping you inside its own marketplace as Amazon does.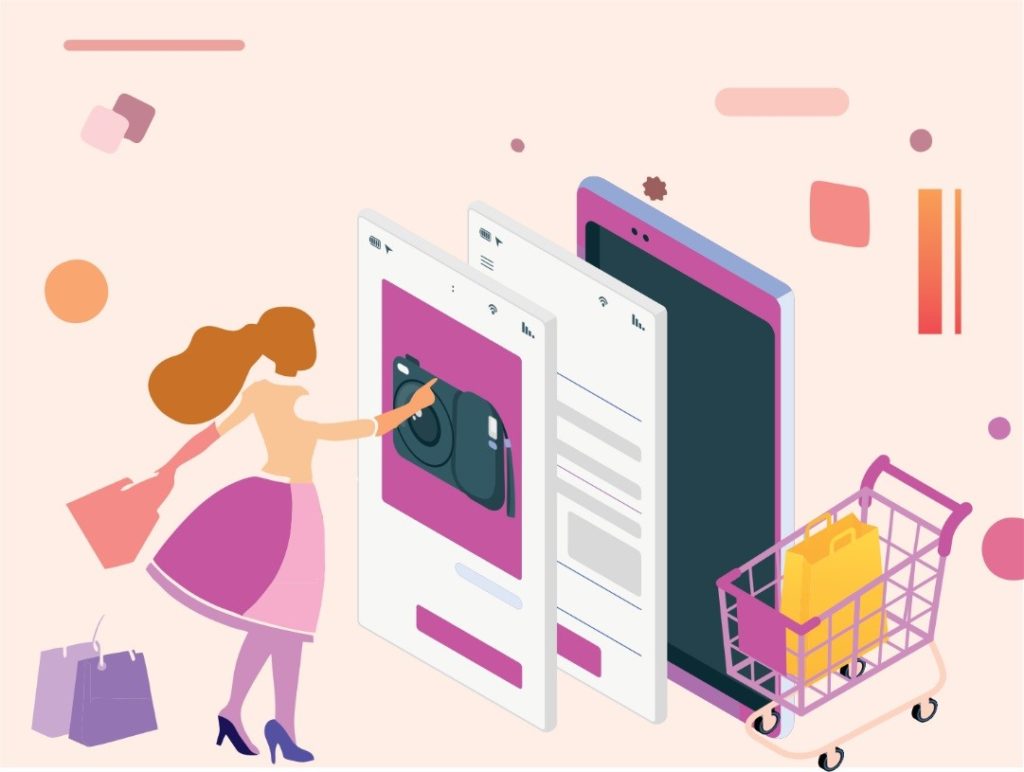 A D2C business model enables you to fully customize your site. You can choose a desired website layout that matches your business idea, incorporate intelligent site search for easy product discovery, offer personalized product recommendations, choose what to show and what to hide. In simple words, you have full control over the website design and logic, and you can tweak whatever you want, unlike operating on a common marketplace.
Another benefit of the D2C business strategy is the total amount of control you can have over the entire sales process. In addition, you can present your products in a space that is not shared by your competitors. You have much more freedom to boast unique features and strengths about your products compared to a marketplace.
Along with freedom comes some responsibility regarding order fulfillment and customer support. You will always have to deliver top-notch experiences in order to retain your customers. Any issues in these processes will poorly impact their experience, and you may lose your customers. All-in-one, being a D2C company means you need a lot of coordination between different departments within your business. You need to put a lot of focus on marketing as you have a presence online only under your name. If you are considering the option of becoming a D2C brand, there are certain competent web development and PIM companies that can help you set a fantastic online store and make your brand stand out.