Shopify is an excellent e-commerce development platform that allows you to set up an e-commerce store and start selling online in no time. In fact, not only it makes easy for you to sell online, but it offers a plethora of apps or tools that storefronts need to achieve business objectives. The Shopify App Store is an invaluable resource where you can find over 4,000 apps created by both Shopify and third-party companies, helping you boost your e-commerce sales.
These Shopify apps are powerful enough to enhance your store's functionality in different areas, such as marketing, shipping, inventory management, secure checkout, SEO, speed and more. A huge ecosystem ensures Shopify stores of all kinds and sizes can find what they need. However, you might find it a bit overwhelming to navigate through the app store and determine which apps suit your business the most.
We know that sales cannot grow without the right tools. Hence, we have curated some of the best Shopify apps under different categories to ensure no stones are left unturned. Here is the list of 10 must-have Shopify apps that will bring more leads and generate more revenue.
#1 Wizzy – Intelligent Site Search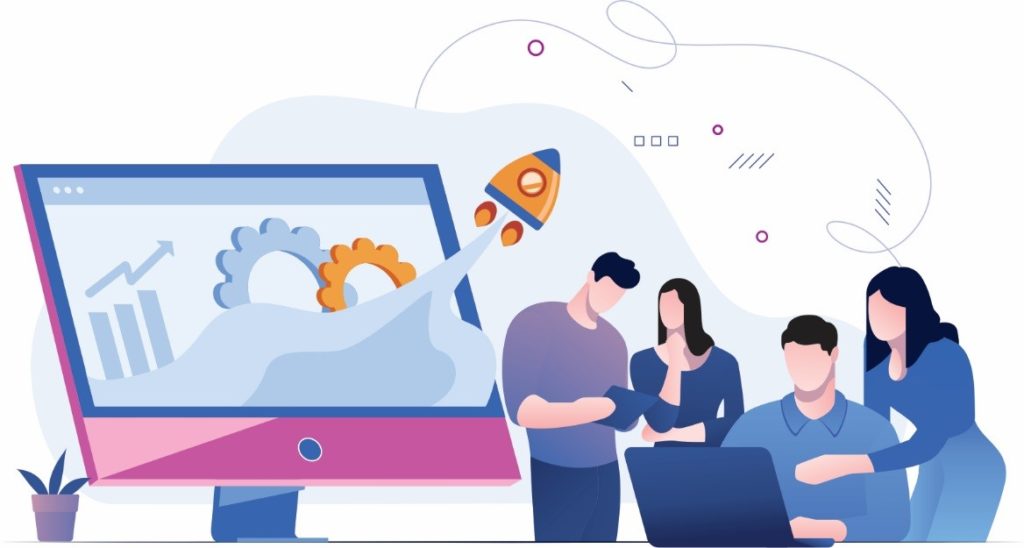 A convenient and smart site search will dramatically improve overall customer experience. The site search is the first interaction point of your store. If users can find what they are looking for through your search engine, they are most likely to make a purchase without looking further. The Wizzy search is one of the best e-commerce search solutions that come with incredible features, such as smart autocomplete, advanced facet navigation, real time statistics, self-learning synonym algorithm, product personalization, spell-check, mobile-friendly and so much more. The Wizzy's Shopify search app will certainly improve your site performance and reduce the chances of your users leaving without placing the order.
#2 Growave – All-in-one Marketing App
Growave is an all-in-one marketing app that enables you to reach, engage and convert more users in the most convenient way. Promote your brand and showcase your business to a wider audience by allowing your users to share your brand on social media and email. Increase customer retention and build strong relationships by offering loyalty rewards. Furthermore, you can use its advanced review feature to offer personalized automated vouchers depending on user reviews to boost brand's credibility. If you are looking for one app that offers rewards and loyalty points, social sharing, reviews, community, notifications, questions & answers and so on, then Growave is the right choice for you.
#3 Plug in SEO – Improves On Page SEO
No matter how good your store is, but if it is not discovered by your prospects, then it is of no use. If you want to boost traffic to your site, it is important to ensure that your site is found through organic searches. This means you need strong SEO in place, and that is something Plug in SEO can help with. With appropriate SEO, your store will appear on the top of the search engine results page for most crucial keywords, which will automatically bring users to your site. Plug in SEO offers some of the easiest ways to grow your search rankings without having to do everything on your own. The app covers many aspects of SEO such as fixing meta titles, blog optimization, finding broken links, checking page performance, updating meta descriptions, rich snippets and more.
#4 Kit – Run Efficient Facebook and Instagram Apps
Kit is simple, yet powerful tool that allows you to create and organize successful ad campaigns. With Kit, you can create conversion-friendly Instagram and Facebook ads that can help you attract new visitors and turn them into loyal customers. The tool acts as a chatbot that can allow you to build dynamic ad campaigns and boost sales significantly. You don't need to worry about running ads on your own as everything is managed by Kit. Powered by AI, Kit allows you to send 'thank you' emails, start re-targeting campaigns using Facebook and Instagram messenger, track your marketing efforts and much more.
#5 Bulk Image Edit – The Best Image Optimization App
Images are the cornerstone of an effective e-commerce store. Bulk Image Edit comes with a bunch of crucial features that help you optimize images for your site. The app lets you set meaningful Alt Text and resize images without affecting its quality. This feature of compressing the images without losing quality can save a great amount of space, and keep your store running at full potential. If your store has tons of products, and you don't have time to optimize each image individually, the Bulk Image Edit can save a lot of time and efforts.
#6 PayWhirl – A Convenient Way to Make Payments and Buy Subscriptions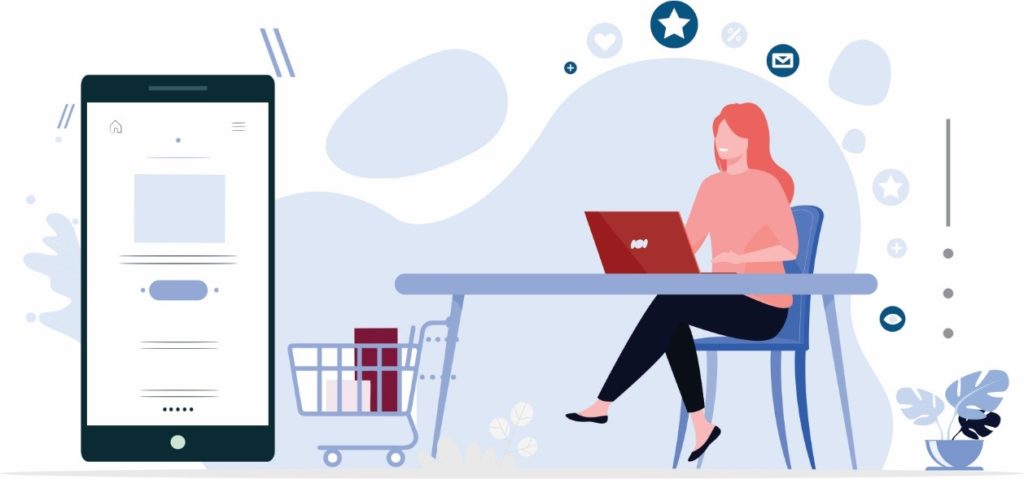 If you are looking to make the payment process a breeze for your customers, then PayWhirl is just right for you. With PayWhirl, your customers can choose to pay by credit, debit, PayPal and ACH, and thus, making the entire payment process more convenient and simpler. Furthermore, your customers will be able to manage their own accounts and notifications. For subscription services, the tool offers 'Build a Box' feature that enables users to customize their subscription packages. Last but not least, PayWhirl seamlessly integrates with other apps, such as Google Analytics, MailChimp and ShipStation, so they can shop on-the-go.
#7 Referral Candy – Fully Customizable Referral Program
It is perceived that a happy customer spreads a word to nine more. Referral Candy is an ideal tool to create custom referral programs, allowing your customers to refer your products to their friends. You can give incentives and rewards of your choice for every referral. Referral Candy offers an easy-to-use dashboard for monetizing referrals, automatic delivery of rewards for fast processes, referral reminders and referral tracking. Hence, if you don't want to miss out on sales by word-of-mouth referrals, you should certainly invest in Referral Candy.
#8 Candy Rack – The Ultimate Upsell App for Shopify
Upsell and cross-sell is an effective e-commerce strategy to grow your business. If you are not upselling or cross-selling, you are merely leaving money on the table. Candy Rack is not just another upsell and cross-sell app, but it is a powerful tool that enables business owners to offer extra products or accessories in a simple and decent way. With Candy Rack, upsells are offered through a non-distracting pop-up which is shown when buyers click on the Add to Cart button. The upsell and cross-sell products are shown in a tree structure, so each item looks like an add-on to the parent product. In addition, Candy Rack offers extra features such as auto-upsells, true upsells, pricing and message customization. All offers can be targeted to either all products or some particular products.
#9 Return Magic – Simplify Product Returning Process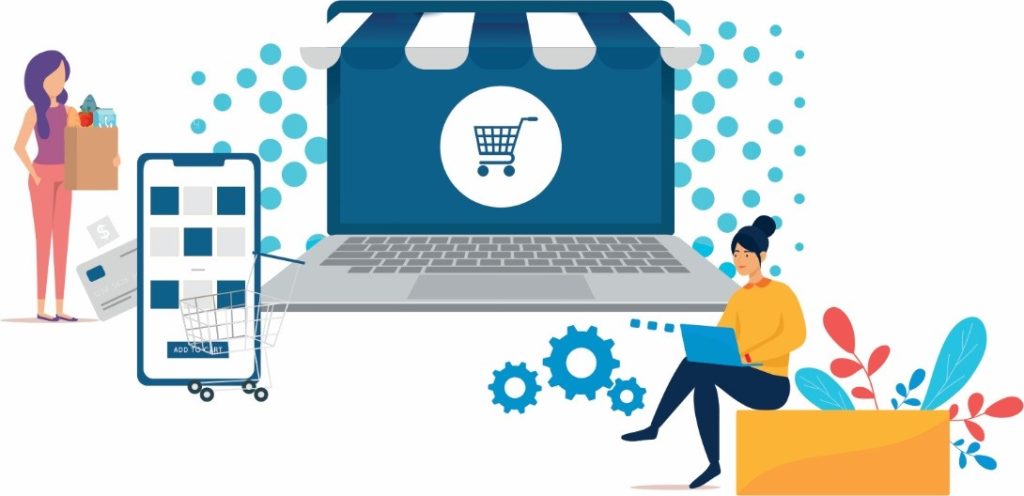 On average around 30% of total customers return their product. That means no matter how good your products are, there are always some dissatisfied consumers who would want to return items. Oftentimes, it is painful to manage the process. Fortunately, Return Magic makes this return process easy to manage. The tool automates cash and gift card returns, automatically creates and prints return labels, offers exchanges and generates automation rules to deliver a smooth return experience to your users. It also allows you to turn returns into vouchers rather than cash refunds. Hence, you will still be able to make a sale, even if you lose a bit in the return process.
#10 Moonsend – A Powerful Email Marketing Tool
Email marketing has always been an essential part of any e-commerce store. If you are looking to increase your marketing power, Moonsend can help tremendously. Moonsend is one of the biggest email marketing apps that enable you to maximize the potential of your email marketing campaigns. The tool tracks your shoppers' behavior and purchasing history in order to come up with personalized suggestions. It puts every piece of data to use by leveraging mailing list and marketing automation to come up with a perfect automated workflow that is triggered when your customers perform an action. Besides, the software sends abandoned cart emails that will help you restore your lost revenue as well as come up with an effective strategy to welcome new users.
Final Words
Shopify is a great platform to work with, and these apps further extend its functionalities, making it one of the best e-commerce development platforms. Shopify stores of all types and sizes can benefit from these apps, as long as they are implemented correctly. Hence, if you want to set up a robust and agile online storefront, above apps are must-have for your business. From enhancing your store's personality to boosting revenue, streamlining selling processes and delivering an exceptional customer experience, these apps are sure to bring more profit than ever. One last suggestion for better product discovery is using our premium e-commerce search solution – Wizzy, which is specially designed to help visitors discover your products and turn them into customers.