If you are planning to start an online store, you will soon face the dilemma of which framework to choose. There are plenty of e-commerce website builders out there, and many of them are really good. However, most of them are not user-friendly and may require additional help from the experts in order to fully leverage the framework's potential. The framework you choose for your online store will have a huge impact on user experience and e-commerce sales.
Shopify and BigCommerce are two top SaaS platforms that allow businesses to set up online storefronts of their dreams. Both platforms come with a wide range of tools, boast impressive user-friendliness, elegant website design and competitive pricing, allowing you to create an efficient online store without needing advanced web development skills. In this post, we will break down the features of both frameworks and highlight their key differences, so you can make an informed decision.
Shopify Vs. BigCommerce – Overview
Since its establishment in 2006, Shopify has become one of the fastest emerging e-commerce frameworks to power over 1,000,000 stores across the globe. It offers all the necessary features a business needs to handle both e-commerce and point of sale processes. You don't need advanced knowledge to begin working with Shopify. With just $29 per month, you can build a fully functional online store from the scratch. The platform also allows you to use 14-days free trial version without requiring your credit card details.
Being a fully-hosted software solution, Shopify is preferred by businesses of all sizes and types. Besides its incredible inbuilt features, there are hundreds and thousands of plug-ins and add-ons that can be integrated in order to launch and start running your store.
BigCommerce was founded in 2009, and within a very short span of time, it claimed to have more than 60,000 online stores in over 120 countries around the world. Similar to Shopify, even BigCommerce offers tons of customization options with a range of add-ons and extensions as you scale up. It comes with an intuitive admin panel that allows you to manage products, orders and set up marketing campaigns. If you are entirely new to the world of e-commerce or have no experience working with building a site, you may encounter a few barriers in the beginning, but once you sign up, you will be taken to the dashboard where you can begin building your website.
BigCommerce is a cloud-based SaaS platform that enables merchants sell a range of physical products, digital products, event tickets and subscriptions. The platform also allows you to sell on multiple marketplaces, such as eBay, Pinterest, Facebook and Amazon. Integrated with rich tools for inventory management, marketing, shipping and so on, BigCommerce offers pretty much everything you need to start an online business.
Shopify Vs. BigCommerce – Detailed Comparison
#1 Pricing
One of the first questions that most users ask is how much does it cost? That is perfectly understandable because it doesn't matter how good the product is, it is of no use if you cannot afford it. Fortunately, both Shopify and BigCommerce offers several cost-effective plans. Shopify plans range from $29 per month to $299 per month, while BigCommerce plans range from $29.95 per month to $299.95 per month. Both provide free trial without requiring the credit card details. Also, they don't charge any cancellation or setting up charges. On the surface, there isn't any major price difference, but things matter when it comes to additional costs like transaction fees and credit card fees.
BigCommerce charges no transaction fees on any of its packages, but it does charge credit card fees when you pay through third-party payment processor. BigCommerce has over 65 payment integrations, including every-popular PayPal. On the contrary, Shopify charges between 0.5% and 2% transaction fee depending on the package you choose. That means whenever you make a sale, Shopify will deduct some percentage from your revenue. However, you can avoid transaction fees by opting for Shopify Payments. Similar to BigCommerce, even Shopify charge credit card fees through their over 100 payment apps. Both Shopify and BigCommerce payment processors charge 2.9% + 30c per transaction.
#2 Themes and Designs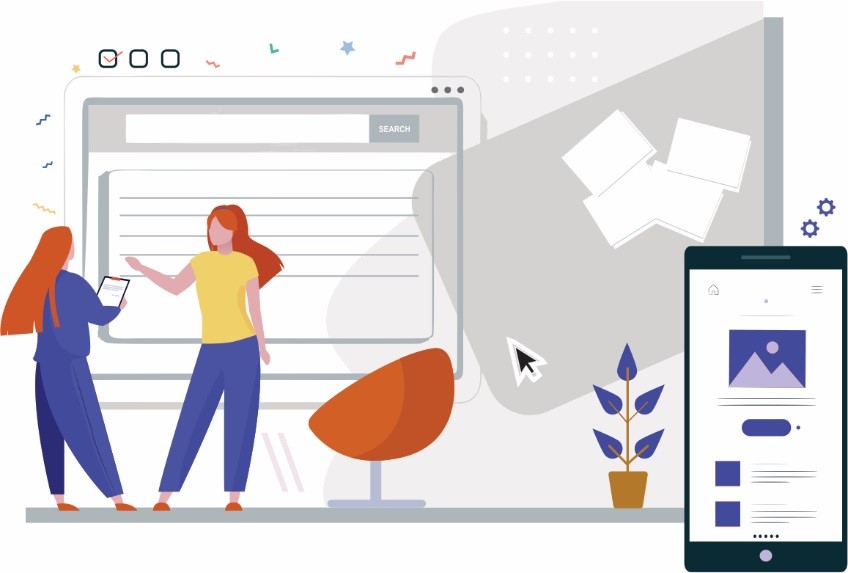 The first impression is the last impression, so make sure your store looks attractive enough to make a lasting first impression. Shopify is at the top of the list when it comes to the best web design, having more than a hundred mobile responsive themes. These themes are available across numerous industries, and are elegant, professional and easy to install. You can easily find a perfect theme by searching via industry, layout, navigation style, the size of the store and more. And, if you don't like what you see, Shopify allows you to create your own theme, using CSS, HTML and Shopify's own programming language, Liquid. You can edit Shopify themes to your heart's content in order to ensure your site looks great on all devices. Shopify themes cost between $140 and $180.
BigCommerce also offers plenty of themes, but they are not as many as Shopify. It has over 150 themes, known as Stencil themes that come with around 500 styles and variations. Stencil themes are quite easy to edit without digging much into the code. However, BigCommerce themes may look a little outdated, which may not be ideal to choose if you plan to update your themes often. BigCommerce themes are quite expensive compared to Shopify, and they cost between $150 and $300. When talking about mobile themes, only some BigCommerce themes are mobile responsive.
#3 Ease of Use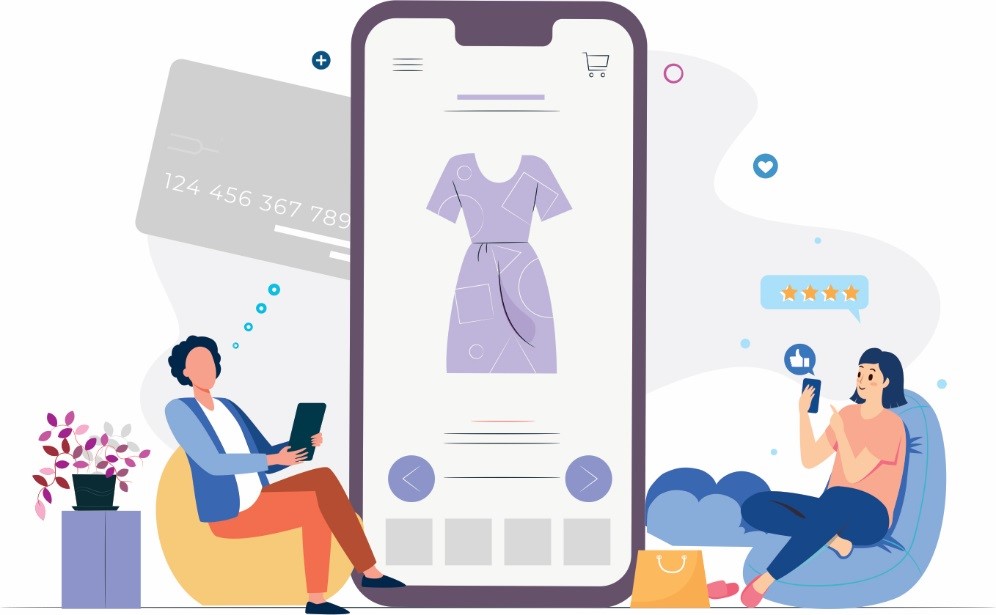 Ease of use is crucial not only for beginners, but for experienced developers as well. Both Shopify and BigCommerce offer an intuitive content management system with modern dashboard and decent website editor. With Shopify, you will get one of the cleanest interfaces to work with. Everything is readily available on the sidebar. It is pretty easy to add & update products, create sale and organize your site content with 'what you see is what you get' editing tools. You don't need to master Shopify in order to use tools, as anyone can launch a store in a matter of seconds.
On the other hand, BigCommerce is less preferred by beginners due to various technical terms involved. You may need to learn some terminologies in order to perform even a simple task, such as adding a product. Although BigCommerce offers more functionalities than Shopify, you will have to learn to work efficiently with BigCommerce. The technical load makes it a heavier platform, but it enables a finer level of customization because of its incredible inbuilt features.
Overall, Shopify scores higher than BigCommerce in terms of ease of use. In fact, users find Shopify to be 21% easier than BigCommerce. Though, Shopify is not as scalable and powerful as BigCommerce, but you will never be left to your own since there is always a genius instructing you to manage your store step by step.
#4 Add-ons and Extensions
While both Shopify and BigCommerce offer plenty of features out-of-the-box that allow you to build a successful store, you will still need some extensions to extend functionalities of your site as your business grows. There are extensions for order fulfillment, enhance search, customer support, SEO, social media integration and many others. Shopify store contains over 4,000 such personalization apps, which are developed by both in-house and third-party developers. With these apps, you can basically add any imaginable functionality to your store. Many of these Shopify extensions are free, and the premium ones cost around $15 to $50 per month.
Even BigCommerce provides a similar range of extensions in both free and premium categories. BigCommerce has over 900 smart and helpful integrations spanning in over 20 categories. Much like Shopify, BigCommerce lets store owners extend functionalities of their site within a few clicks. However, the BigCommerce app store is less rich than that of Shopify. But, keep in mind that BigCommerce offers more functionalities out-of-the-box that Shopify may cost you to download. BigCommerce extensions fall around $20 to $50 per month. Wizzy site search extension is designed to seamlessly integrate with both Shopify and BigCommerce store, which will dramatically enhance the user search experience and boost your e-commerce sales.
#5 Customer Support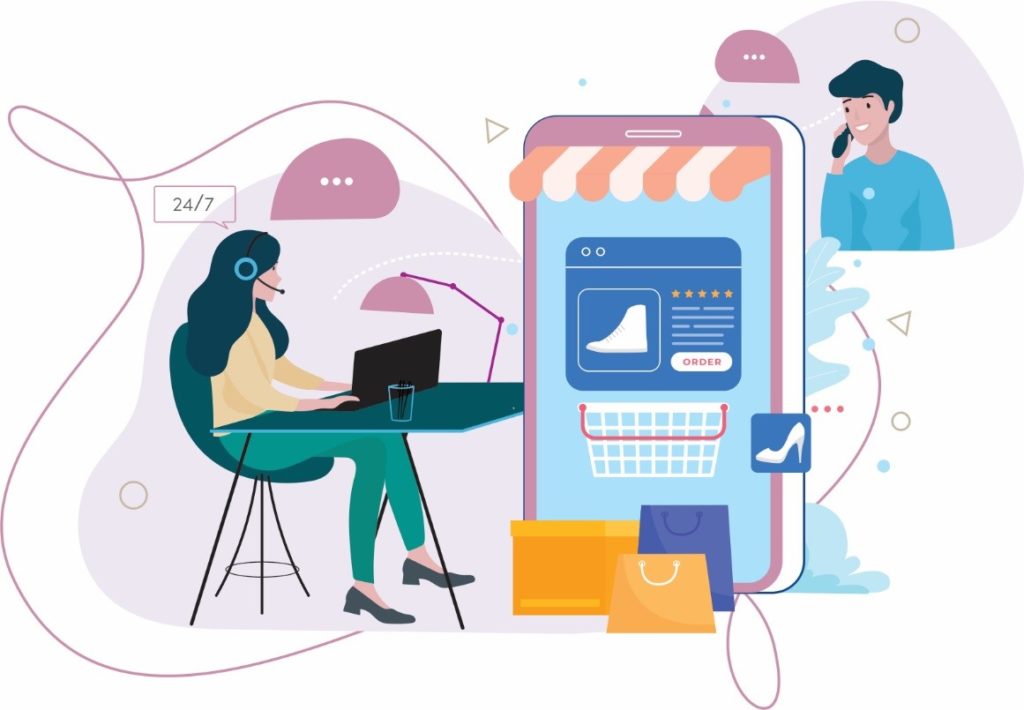 Customer service and support are vital for any business. You may never know when you run into a problem. Hence, having efficient customer support tools that can provide assistance to customers, from making purchase decisions, through the checkout process and placing the order, is crucial in delivering a seamless user experience. Both Shopify and BigCommerce are equipped with ample tools for customer service, such as live chat, phone support, email support, help center, support forums and video tutorials.
Shopify's help center may not be as huge, but it is clearer than BigCommerce. In Shopify, the help sections are systematically separated in detail, while in BigCommerce the sections are too wide and not specific. Furthermore, there are helpful prompts in Shopify that redirect to a relevant page where users can find detailed information. Shopify also provides assistance through social media, which is absent in BigCommerce.
Which is Best for My Business?
Both Shopify and BigCommerce are robust, highly scalable and offer plenty of excellent features. They are renowned platforms, so no matter which you choose, you are sure to receive premium experience. However, the major difference between these two platforms lie in how they handle business growth.
Shopify is right for you,
If you are just starting your online store.
If you want more control over the features of your site.
If you want unique themes.
BigCommerce is right for you,
If you have a large inventory and want better product options
If your business already has stable sales and you don't need rapid growth.
If you want to access free features without buying separate extensions.
Choosing between Shopify and BigCommerce ultimately depends on your business needs and e-commerce goals. That being said, we found Shopify to be a winner here because of its ease of use, extensions and customer support. But, since now you have enough information about both frameworks, choose one that caters to your business needs the best.