With advent of so many social media channels and marketing techniques, it is easy to overlook the benefits of email marketing in boosting e-commerce sales. Is email marketing still the best marketing strategy? Although we observe some ups and downs in email marketing, but it is still one of the best ways to capture target customers. In fact, according to a study, email contributes to an average ROI of 122%, which is four times more than other marketing strategies, including direct email, social media and PPC marketing.
Email marketing continues to drive astonishing results for e-commerce owners despite its false notions about its death. When you have your customers' email list in hand, it is one of the efficient ways to reach prospects when social media and search engines are limiting opportunities to only organic traffic. It is no wonder the marketing experts are falling in love again for email marketing.
But, to leverage an email marketing strategy, you need to have efficient email marketing tools in place. Tools that help you manage your content, subscribers and campaigns. There is no shortage of email marketing platforms in the market. Most email marketing tools have similar features and let you manage everything easily when the number of contacts are small. The things get challenging when you hit above 500 subscribers.
When it comes to choosing an efficient email marketing solution, which seamlessly integrates with your Magento, Shopify or WooCommerce store, and allows you to manage your campaigns effortlessly, you might be overwhelmed with the number of choices available. Therefore, we have curated several email marketing platforms, so you can pick a solution that suits best to your requirements, helps you attain your goals and offers easy integration with your e-commerce platform.
#1 MailChimp – Excellent choice for startups
MailChimp is a popular email marketing tool that is particularly designed towards startups and small businesses. It is available in four different packages – free, essentials, standard and premium. You won't be charged anything in the free package until you reach 2,000 subscribers in your list. The essential, standard and premium packages start from $9.99/month, $14.99/month and $299/month respectively.
As a new business, it is a very convenient option to start with MailChimp as you are not required to pay any monthly fee. This allows you to have some time to grow your list and get the most out of your marketing campaigns before you switch to paid plans. The tool offers ample templates which are particularly designed for the objective of each message. It offers comprehensive guides and tutorials to learn the tool. Thus, it is one of the best tools to build and manage relationships with your loyal customers.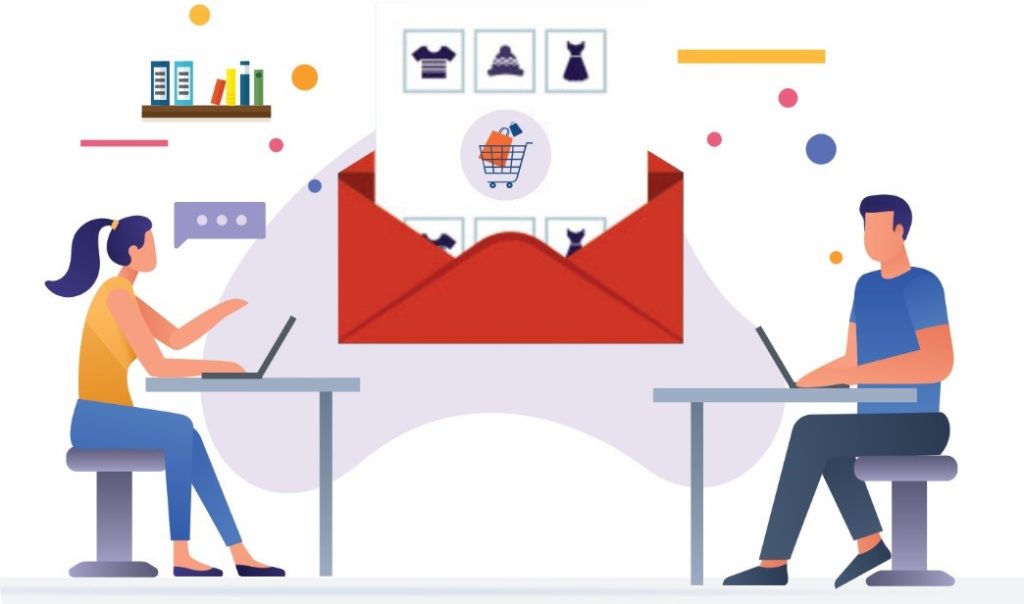 #2 Omnisend – Best for automated email campaigns
Omnisend is an easy-to-use email marketing solution that can be tailored to match any e-commerce store. E-commerce owners who don't want to spend a lot of time building and managing campaigns can go for Omnisend. It works flawlessly with Magento, Shopify and any other e-commerce platform via API. In fact, this is a Magento 2 must-have extension that caters to your marketing needs, so you better pay attention to this tool if you run a Magento store.
Omnisend allows you to create advanced segmentation, robust animation workflows, personalization and more. The tool also has powerful 'campaign booster' feature that automatically re-sends email to the recipients who haven't opened previous emails. That is users often miss to check your mail as inbox gets over-flooded with new emails. It is not that your email was not relevant, but it is just that it didn't come at the right time. Omnisend targets those customers by sending repeated emails.
#3 Sendinblue – Ideal for engaging more customers
Sendinblue is a full-service email marketing tool for businesses of any size and type. It offers a fantastic free plan that allows you to have unlimited contacts and send up to 300 emails every day. This is pretty good, especially if you are a startup or running solo business. This email marketing tool is exceptionally intuitive with user-friendly drag and drop features that allow you to create aesthetic look and feel of your email.
If you are a Shopify or WordPress user, you can install Sendinblue plugin and create email campaigns directly from the dashboard. Sendinblue also offers a great SMS marketing tool, allowing you to directly get in touch with your customers. Other notable features include customized landing pages, Facebook ads, registration forms and re-targeting capabilities – all together helps in acquiring more leads and converting those leads into satisfied customers.
#4 Hubspot – One-stop solution for pro marketing managers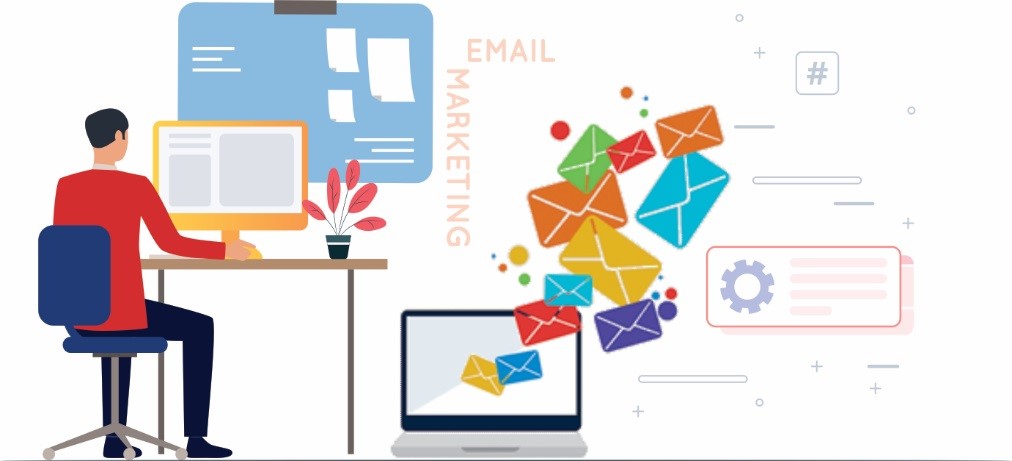 For serious marketers who are looking for a powerful email marketing tool, then Hubspot is the best bet. The huge marketing hub plan includes everything from robust email marketing tools, lead analytics, the blog content management and CRM tools. This Boston based company offers all the features you need, and it is ideal for those who are looking for a full suite of solution, and not just a marketing tool. The basic Hubspot packages start from $200/month and the Enterprise packages start from $2400/month.
Although Hubspot plans are pretty expensive, but it is a perfect combination of tools for any marketing expert who is hungry for automation support. Within the Hubspot dashboard, you can send and manage email campaigns. You can also track your contact behavior and incorporate search, social media, website, email and paid traffic into a single dashboard. It also lets you customize the layout, add images, and call-to-actions, change colors and modify content as per your needs.
#5 Klaviyo – All-in-one marketing tool to retarget prospects
While most tools are designed to send emails, Klaviyo does more than that. It allows you to capture customer data from your e-commerce store, so you can build personalized email campaigns. It includes multiple follow up emails for abandoned carts to improve conversion rates. Besides, Klaviyo also provides easy integration with Facebook Custom Audiences, product recommendation, targeted segmentation, live chat support and AB testing for paying customers.
Although it has incredible features to boost your growth, but it doesn't happen on its own. It takes a lot of effort and time to make the most of the Klaviyo automation system. You need some sufficient email marketing knowledge and experience to manage automation successfully. Klaviyo packages start from $25/month for up to 3000 emails and 500 subscribers.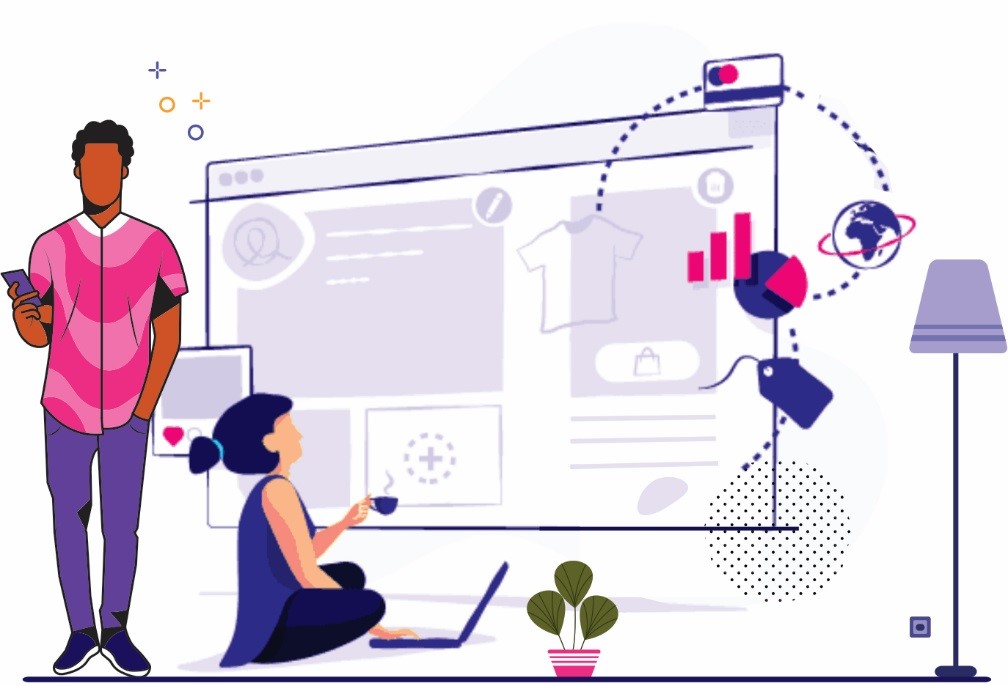 #6 GetResponse – Fully automated tool for monetizing your subscribers
GetResponse is more than just a basic email marketing platform. It is more of a tool that is dedicated towards automation. It supports audience segmentation, which enables you to ensure your email is read by the right people. Although other email marketing systems offer levels of automation, but GetResponse stands out because of its exceptional features and allowing for plenty of segmentation criteria.
Alongside conventional email campaigns, GetResponse can help you create high-quality landing pages for nurturing leads. In addition, it has one amazing feature called Autofunnel, which can be used to develop funnels for email, leads, sales, landing page, webinars and so on. It all depends on your requirements and how you want to set up your campaigns. GetResponse is available in four different plans – basic, plus, professional and enterprise, with the basic package starting from $15/month and enterprise plan starting from $1,199/month.
#7 Aweber – Reliable and affordable option for small businesses
Having market presence of over 20 years, Aweber is one of the oldest email marketing systems that is used to create professional and beautiful email newsletters. During the course of 20 years, Aweber acquired the trust of more than one million businesses and entrepreneurs. It offers powerful segmentation, allowing you to narrow down the list of users who opened particular page or clicked on a particular link.
Aweber is great for those who are just starting off with email marketing. You can have access to 700 templates to match your store view and kick start your campaign and ensure you are targeting the right audience. Unlike other tools that add features and capabilities as you choose higher plan, Aweber offers all the features with its every plan. Pricing is based on the number of subscribers, so whether you have 10 or 10,000 contacts, you get access to the same features.
#8 ConstantContact
The list of best email marketing tools wouldn't be completed without ConstantContact. It is one of the fastest and easiest marketing services in the market being used by million-dollar corporations as well as small merchants. With ConstantContact, you can effortlessly organize your contact list, email campaigns, templates and much more. It provides 1GB of storage for keeping personal files, social media sharing tools, easy tracking system and image library.
If you are new to the world of email marketing, ConstantContact offers online training and tutorials for you to learn the tool. This helps small businesses and startups to learn about the strategies of email marketing and how to apply in a way that benefits their business. ConstantContact offers a 60-day free trial, and afterwards the package cost starts from $20/month.
Are you ready to choose your email marketing platform? Now that you know leading email marketing services in the market, look for the platform that allows you to segment, retarget and run your campaigns efficiently based on your business size and subscribers count. Consider investing in the tools that streamline your processes and help you stay ahead in the game.