Yes, you read that correctly. You might be able to show exactly what your clients are seeking for by using the Wizzy search tool. A search bar for your eCommerce tool is a necessary component of any website. Well, you might think about using the greatest search bar tool, which has a lot of fascinating features and the top support services in the industry. Websites feature many various types of pages, such as home, product, pricing, blog, and many others. That is why a search bar feature for your website is crucial.

If a consumer is seeking for a specific product, they may not look through all of the products. They will use the search bar to find the things they are looking for. Using a search bar tool to narrow your readers' perspectives is therefore essential for any website. You may be wondering why you should utilize the Wizzy search bar feature for your website.

Let us first consider the circumstances, and then we will discuss why you should choose Wizzy?

Assume you've recently opened your online eCommerce store. You're getting a lot of traffic, but you're not sure why customers aren't buying your stuff. You are dissatisfied. You considered conducting a poll to learn more about the demographics of your visitors. You have completed the survey, and the majority of the feedback you have received is that we are unable to find the correct products at the right pricing on your store, therefore we are disappointed.

We provide the perfect solution for your online store. The Wizzy search tool is here to help. The Wizzy search tool helps your customers locate what they're looking for at the price they want. According to one study, having an excellent search experience on your website can increase your sales by up to 24%. Wizzy is regarded as the most intelligent eCommerce search engine. The Wizzy search tool is jam-packed with cutting-edge features that will elevate your site-searching experience to new heights. You will not be disappointed if you choose Wizzy. Let's go over the many aspects of Wizzy's search tool.

Features
Search tools that understand natural languages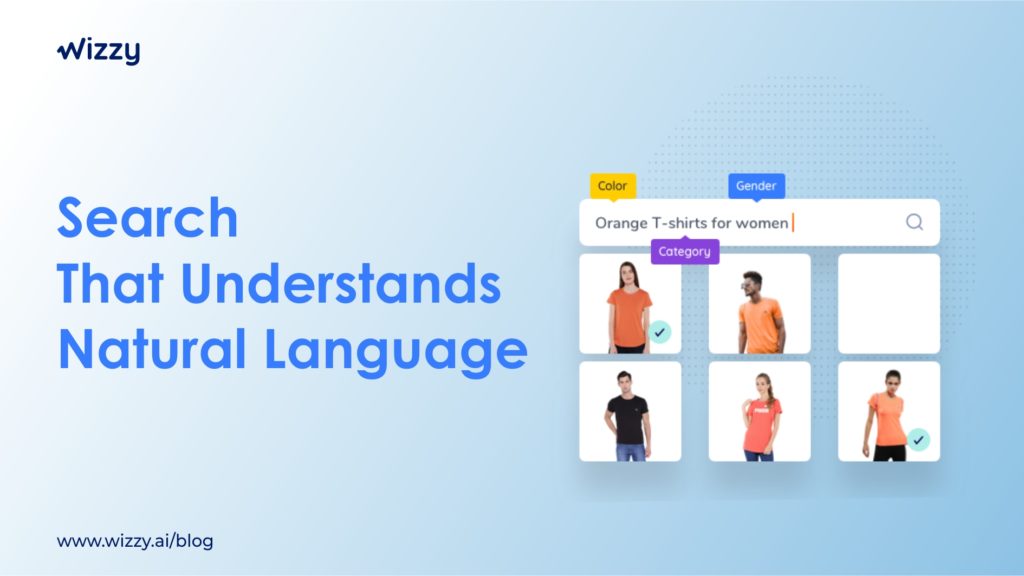 As humans, we all make mistakes, no matter how big or small. It makes no difference because we all make spelling mistakes. Wizzy search tools comprehend search queries, analyze them, and present the correct outcomes to your consumers. Wizzy has created a natural language understanding model that quickly recognizes customer intent and displays results accordingly.

Wizzy also converts long and unstructured inquiries into simple ones in order to comprehend the buyer's point of view. Wizzy constantly understands and learns the buyers' questions, ensuring that your visitors always receive relevant search results.

Fast auto-complete search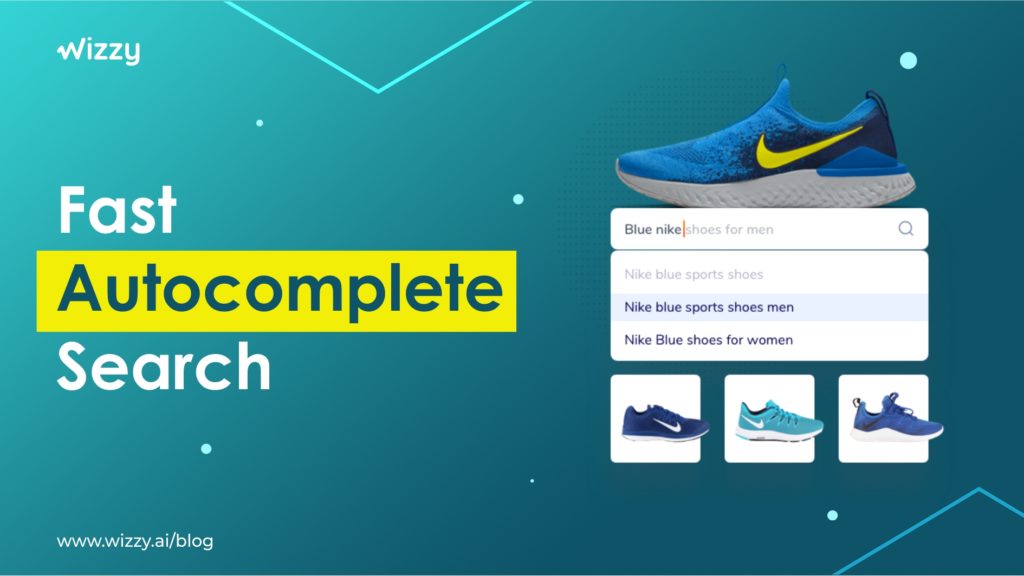 Wizzy can quickly comprehend what users are seeking for because it always analyses their search phrases. Wizzy search engine allows your users to view the smart suggestion appropriate to every word they type in the search box in a matter of seconds. The Wizzy search tool algorithm constantly monitors what users search for and click on, adjusting the algorithm as needed.

Auto-complete searches save your users time and help them avoid entering errors. According to one study, humans prefer recognition to recall. People are better at recognizing something than recalling things from memory. Auto-complete ensures that users are on the right track. Better searches get better results.
Advanced filter search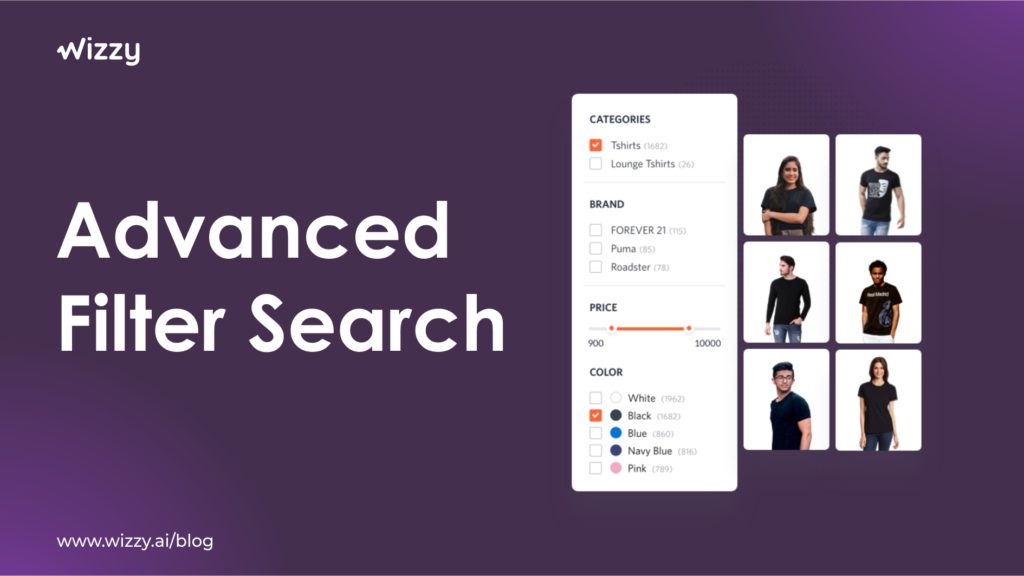 Because they are specifying so many demographics, users are naturally restricting their minds and displaying the ideal purpose of what they are seeking for when you provide filtered-down search results. This expedites and simplifies the purchasing process.

Wizzy search engine allows your customers to apply a variety of additional filters to narrow down their search query and rapidly discover the perfect product. The Wizzy search tool provides many demographic options such as categories, brand, price, color, size, price, discount, rating, delivery time, and many other types of demographics. These powerful filters narrow your users' minds to show them the exact image they are looking for.
Real-time analytics at your fingertips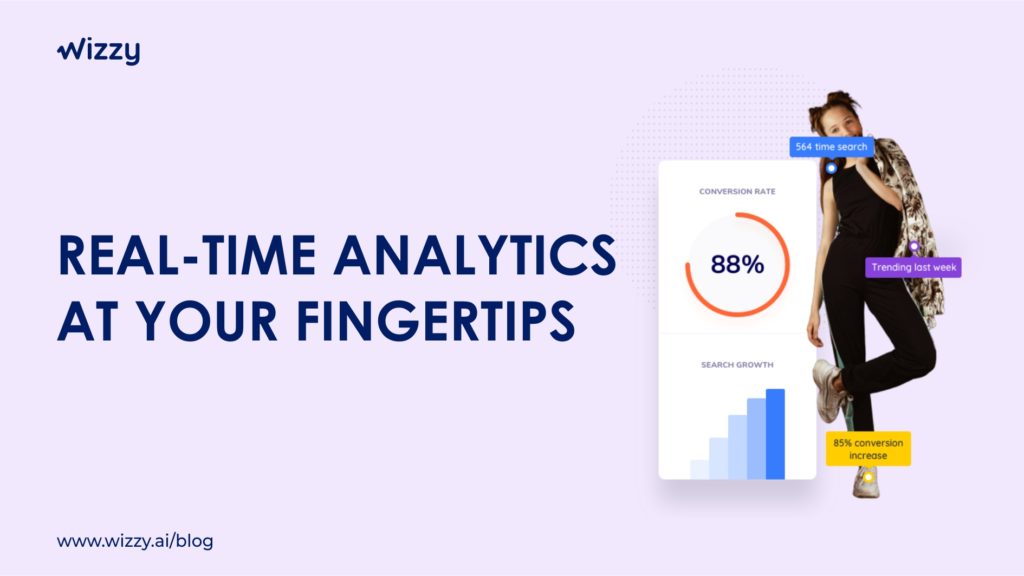 Every eCommerce store owner's major goal is to understand exactly how and why this sale occurs. Wizzy search technology also recognizes how many queries resulted in direct product sales, tracks user behavior, and generates insights about user purchasing decisions. You may make an informed decision on the design and feel of your website with the help of these analytics. All of this analytics is available in real time, allowing the shop to make swift decisions.
Search that understands synonyms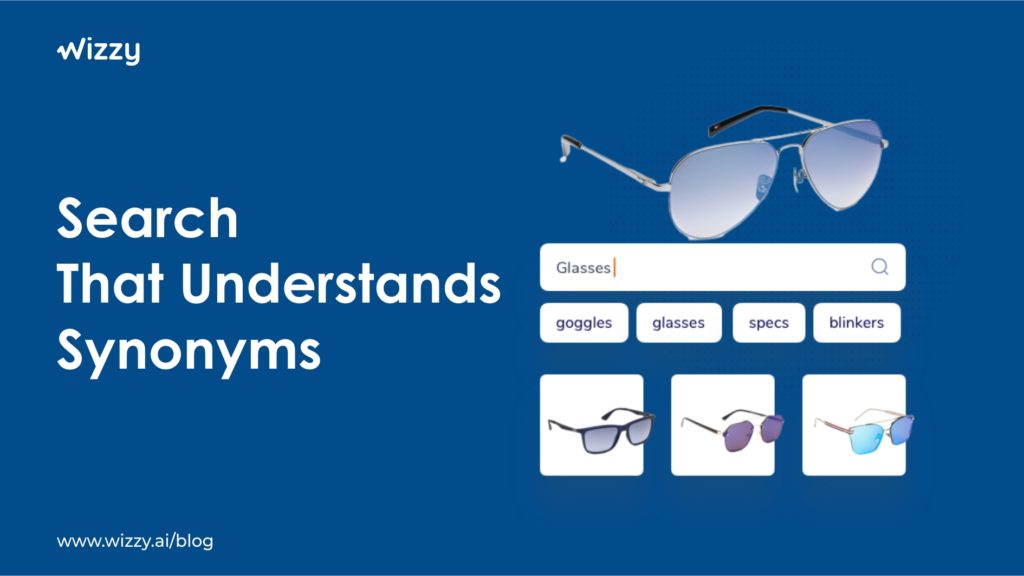 Wizzy search tool, on the other hand, is a very smart and intelligent tool that recognizes the slang you use in your regional languages. Wizzy automatically learns and adapts new unique, colloquial search phrases and matches them to the appropriate items.

I guess you didn't get the feature. Let's look at an example to better grasp the feature: your user is looking for glasses. The Wizzy search engine will offer relevant search terms such as goggles, sunglasses, specs, blinkers, and all associated products.
A search tool that syncs with your catalog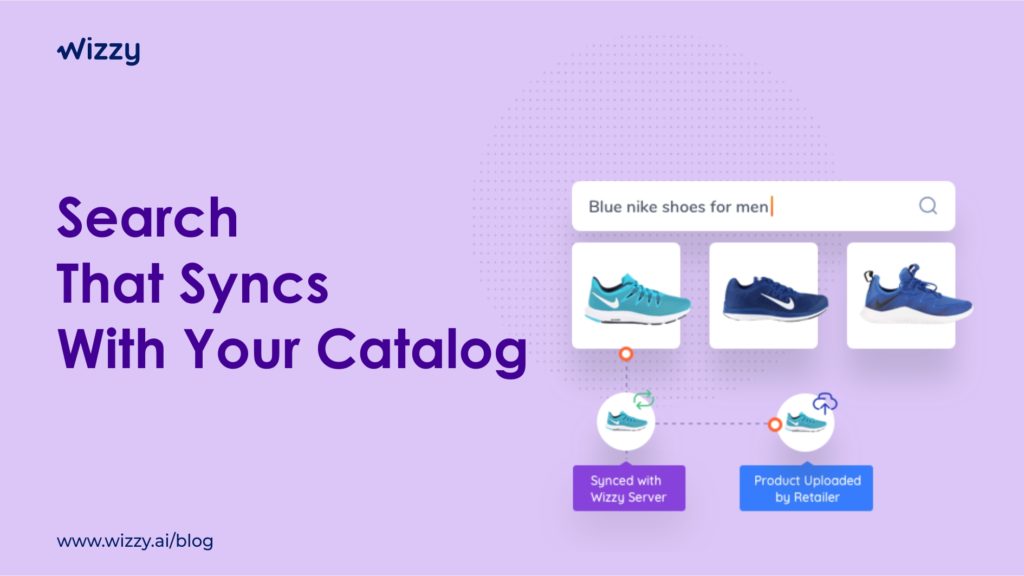 The Wizzy search tool automatically syncs new and current goods. This program generates a catalog of your products automatically. Wizzy search features ensure that all products are displayed at the same time, so you never lose out on a possible buyer. Let me give you an example to clarify your mind. Your visitors are looking for blue Nike sneakers. Wizzy will show you all of the Nike shoes that are blue in the search box. All search results will be displayed in a catalog format, which will improve the user experience.

Search that shows product images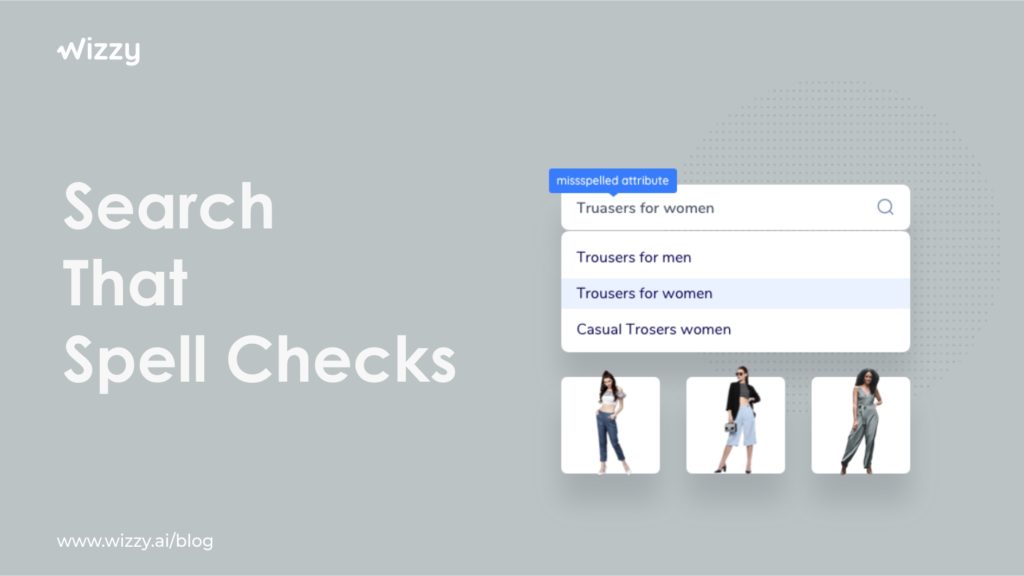 Wizzy search tool analyses user perspectives and displays relevant photos to purchasers. For example, if your users search for watches, Wizzy will automatically display the relevant watch photos that are available on the site. This results in a seamless, visual shopping experience.
A search tool that is mobile friendly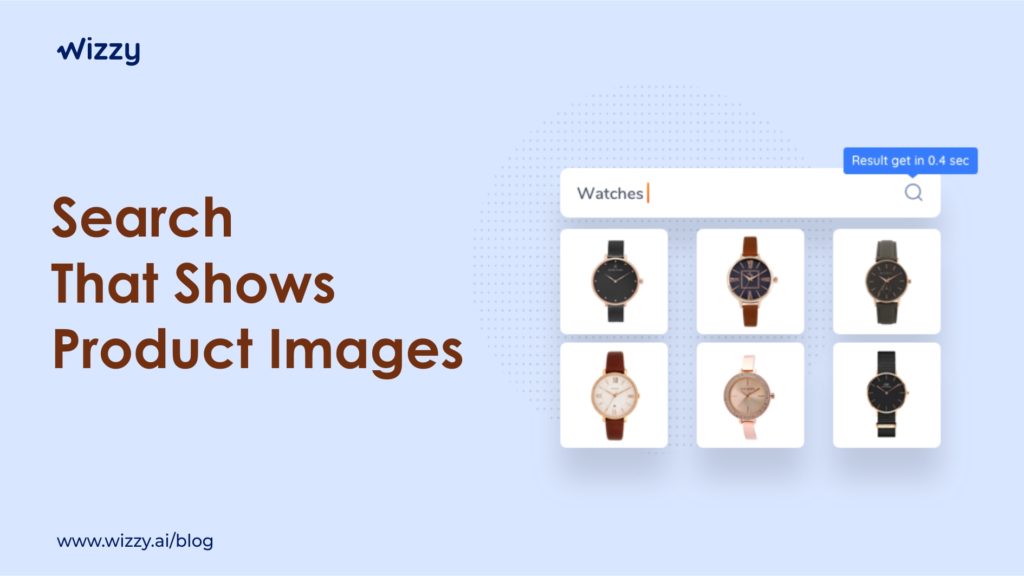 The Wizzy search tool is available across all platforms, including desktop, tablet, and mobile, with no limitations. As a result, the search experience will be consistent across all platforms. Wizzy is adaptable and ensures that the user experience is the most important factor in drawing large amounts of visitors to your eCommerce site.
The power of AI/ ML on your store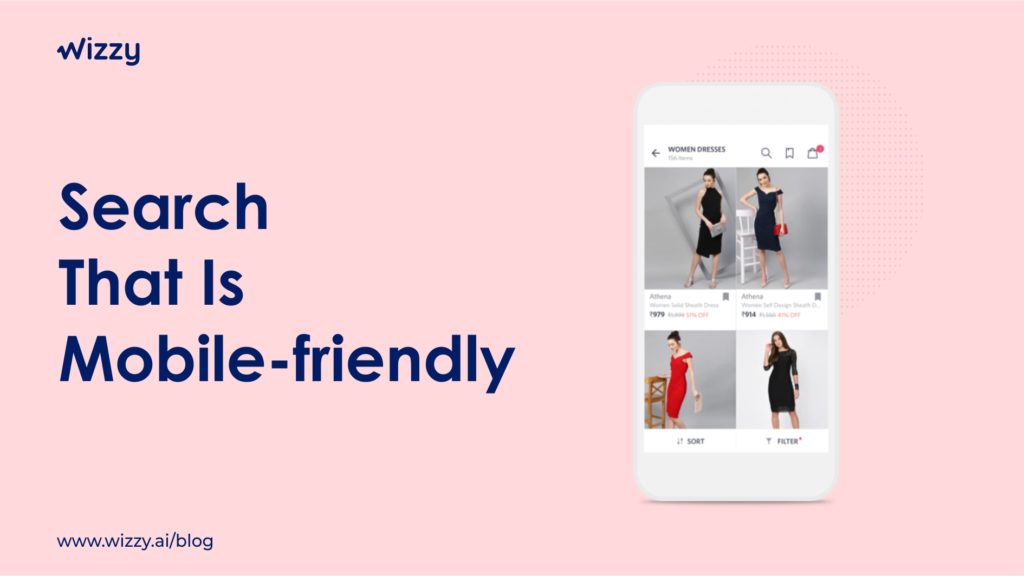 Wizzy search tools work in the background to comprehend the customers' intent and present them with the exact things that they are seeking for and willing to buy. Showing users accurate things is a wonderful method to acquire their trust, which leads to great loyalty.

Summary
The Wizzy search tool is jam-packed with features that will display exactly what the buyers are looking for. The Wizzy search engine is the greatest approach to highlight the searching experience on your website. A search bar on your website is a vital component. Tools like these are useful since they have simple setup features and use machine learning to understand the intent of users and display them the exact search preferences that they are looking for. What are you waiting for? Wizzy is accessible on all platforms. Install Wizzy on your website or application right away to track what your customers are looking for.