No pandemic can stop the Magento community from working on bringing new updates and improvements to the platform. Magento 2.4 is the latest version of the framework that was released on 28th July, 2020. Since the pandemic has forced brick and mortar stores to switch to e-commerce, Magento came up with a plenty of new opportunities for merchants to make their presence in the digital world and prepare for the new norms. The upgrades are majorly towards improving the security and performance of your Magento store. The new version is believed to have over 90 new features, over 60 bug fixes in the core code, over 30 security updates and 7 test cycles. Now let's dig into the new features of Magento 2.4 that has caught everyone's eye.
#1 Much More Improved Default Search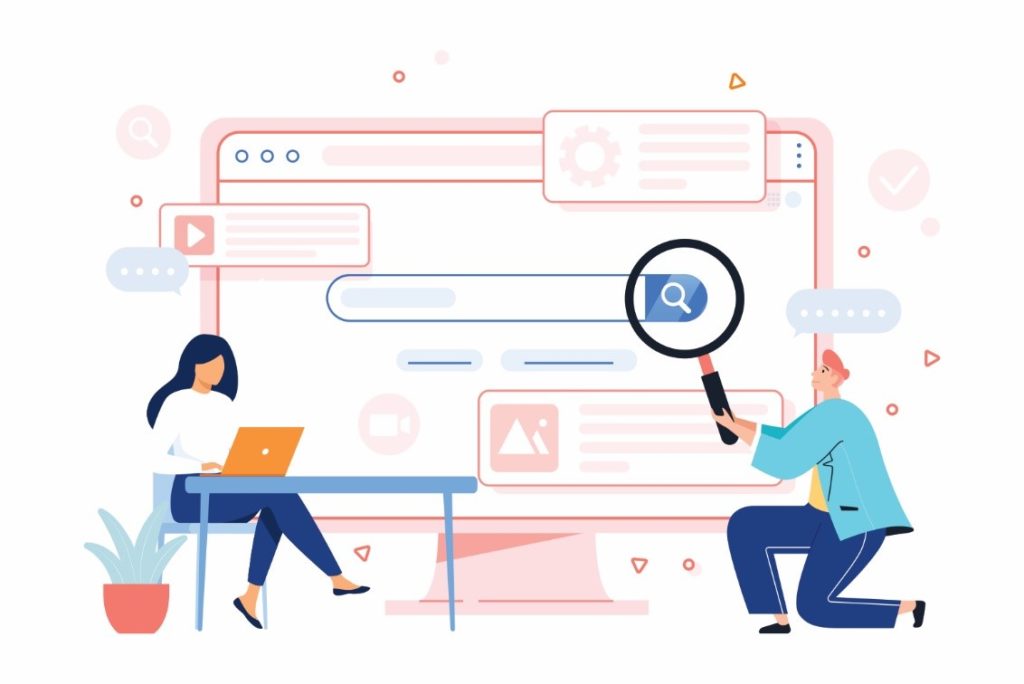 Search is perhaps the first interaction point for customers as soon as they land on your website. Hence, your search engine doesn't have to be just good, but excellent. With Magento 2.4, the site search is no longer powered by MySQL. Magento 2.4 requires you to install Elasticsearch in order to deliver immense search experience. However, you can still use alternate e-commerce site search solutions, such as Wizzy to improve your search efficiency.
Wizzy's smart and intuitive search engine works flawlessly with Magento 2.4, and shows relevant results that convert more visitors. What makes Wizzy the best choice among other Magento 2 search extensions are features like intelligent autocomplete, NLP search and self-learning ability. It also offers real time statistics that enable merchants to analyze user behavior and enhance their marketing programs. Nevertheless, update in Magento search is certainly a good news. You can further improve Magento search and provide your users with better search experiences if you are willing to invest more.
#2 New Seller-assisted Shopping
Magento 2.4 has completely redefined the meaning of a great customer service. With new seller-assisted shopping feature in Magento 2.4, your customer support team can login to the customer account from the Magento admin panel with a purpose to deliver exceptional customer experiences. They are not required to helplessly ask customers to hand over their passwords, but go through the same buyer experience through users perspective.
By logging into the website as a customer, customer representatives can assist users through the buying process, such as helping them find products, how to use different features of the website, how to narrow down their search, troubleshoot any issues, request quotes and place orders in order to save their precious time. Think of a salesperson in the brick and mortar store who stays with you the entire time until you step out of the shop. This is particularly useful when users are not e-commerce-savvy.
#3 Purchase Approval Workflows
This feature is available for Magento Commerce edition, which is particularly useful for B2B enterprises. It enables B2B companies to manage their purchase approval process through a simple form. Companies can define multiple approval rules, such as order value, shipping costs, number of SKUs and so on, which make it possible to attain greater flexibility. For instance, a business needs to place a purchase order of over 10 SKUs or $10,000, which can be directly approved by the purchase manager.
Businesses can assign specific roles to different approvers, and each of them will be individually informed when their approval is required. For example, you can set up a limit of purchases over $20,000 for new buyers. Such large transactions require an approval from higher authority. Buyers can also be notified about their approval status and get a transparent view of the entire process.
#4 In-store Pick Up Option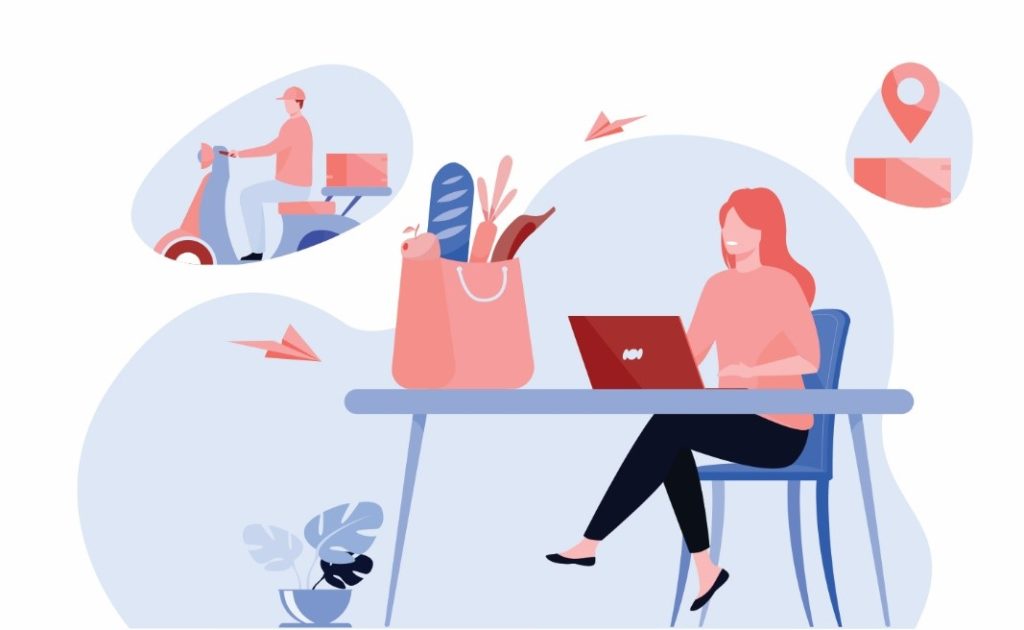 Inventory Management, which was formerly known as Multi-Source inventory, now offers in-store pick up or click and collect option to customers. Merchants can define the physical inventory locations along with information like working hours that are displayed on the front-end as pickup points. When the order is ready, the store manager can inform the customers with a single click. Available for both Open Source and Commerce versions, this feature improves the overall checkout process by allowing users to quickly find the nearby locations where they can pick their order.
This in-store pickup option, as we perceive, has several benefits. First, it eliminates the shipping charges, opening doors to boost your e-commerce sales. Secondly, it promotes upselling as customers may make additional purchases when they visit the store to pick their products. Lastly, it creates a great connection between the digital and brick and mortar world, so customers can purchase without being afraid of the unknown and avoid spending hours scouring the physical shops for their desired items.
#5 Enhanced Media Gallery
Earlier creating and maintaining media content was time consuming. Thanks to Magento for allowing merchants to create content-driven experience for its users. Both Open Source and Commerce version users can leverage new Media Gallery that works up 30 times faster due to the integration of Adobe Stock. It enables you to access the stock image previews directly from the Media Gallery. Basically, Adobe is upselling its stock images, but this feature is worth looking for if your business involves working with stock images.
New Media Gallery lets you manage images better by knowing how and when those images were used across the site. The improved image attributes make it easy for you to filter, sort and search images faster. And, with Adobe stock integration, moving image licensing and managing workflow to media gallery will save a significant amount of time.
#6 Two-Factor Authentication
Magento has come up with certain security enhancements, including Two-Factor authentication to protect your admin account. It works the same way as other 2FA, sending a system-generated code to the user as the second layer of protection. Two-Factor authentication is now mandatory for the admin panel and it is activated automatically, but it doesn't apply to customer accounts.
The 2FA can be configured individually or globally. It is highly recommended that you shouldn't disable the 2FA module as this additional layer of authentication makes it difficult for unauthorized users to access the admin panel. This protects your accounts and data from malicious attacks that are critical for your business.
#7 New PWA Studio
As more merchants, business owners and companies are inclined towards creating PWA, Magento offers an advanced toolkit to develop efficient PWAs. With the latest release of Magento 2.4, the platform has also introduced the enhanced version of PWA Studio. The new PWA Studio is powered by Venia storefront, which makes it easier, faster and more cost-effective to create PWA storefronts, as mentioned by Magento. PWA Studio has been now enriched with several more tools and best PWA development practices.
The improvements in PWA Studio are definitely worth considering, but you may need to spend a handsome amount of money to connect it with extensions after building it, and maintain it for the future Magento releases. However, we hope that it translates into a considerable revenue for PWA retailers. PWA Studio is available for both Open Source and Commerce versions.
Other Improvements
Magento 2.4 is more secure and faster than its predecessor. Some other notable enhancements of the platform include:
Over 30 security fixes to close cross-site scripting and remote code execution
Speedy add to cart and checkout process
Removed MySQL search engine
Upgraded the PayPal Javascript SDK
Improved Redis performance
Should I Migrate to Magento 2.4?
If your existing store is running on Magento 1, we highly recommended that you migrate to Magento 2.4. Not only because Magento 1 has become obsolete, but Magento 2.4 is packed with plenty of new features and personalization extensions that deliver high performance for both merchants and users.
If you are running on previous version of Magento 2, then you can continue working if it matches your needs. We suggest that it is better to wait at least for a couple of months as Magento community is constantly working to fix potential issues in Magento 2.4. We expect Magento 2.4 to revolutionize storefront experiences and accelerate business sales through its outstanding features. Leverage the extended capabilities of Magento 2.4 to make your mark in the digital world.