E-commerce industry has evolved a lot since its inception. With increasing competition and changing trends, it has become a real challenge for any e-commerce owner to acquire customers and boost their sales. One element that can work wonders for your site if implemented correctly is the e-commerce site search.
We wouldn't be talking about the search if human language were a strict construct, well-defined and thoughtful. If it were, our communication would be clear, fast and precise. However, the truth is, the human language is extremely complicated and full of ambiguities and redundancies. If your search is not efficient enough in understanding human terms and intention, you could easily lose customers. For instance, a user searches for a tangerine color shirt, but the search returns no results, even though you had a range of shirts that are tagged as 'orange'. You just lost a customer.
People expect search to be as smart as they are, competent in understanding their queries, and not just understanding literal words, but the true meaning behind them. That is known as semantic search. In simple words, people want to use a semantic search. One way to deploy semantic search is by including synonyms in your search database. Synonyms have proven to be an excellent tool in helping customers discover their desired items and deliver a positive user experience. That is because a product can have numerous different names, which are interchangeably used in abbreviations, slang or modern terms.
Customize Synonyms with Wizzy Site Search for Better Product Discovery
The Wizzy's intelligent search tool enables e-commerce owners to customize synonyms for better product discovery. Its self-learning algorithm provides new synonym suggestions to add automatically. Within a few clicks, you can build a set of keywords that relate to existing product names. By informing Wizzy that these two keywords are related, users can find relevant results whenever they search for that word.
Wizzy goes a step further by allowing you to set up two types of synonyms. They are one-way and Regular (two-way) synonyms:
One-way synonyms mean there is a single way connection between the main keyword and related words. For example, iPhone => Mobile Phones. Meaning, if users search for mobile phones, the search will display iPhone, but when users search for iPhone, the search may not display all the mobile phones.
Regular synonyms mean both main keywords and related words can be used interchangeably to define the same product. For example, words tees <=> T-shirts are correlated. When a user performs a search for either tees or T-shirts, all the products tagged under tees and T-shirts will be displayed.
Here is how you can add synonyms to the Wizzy site search with a few simple steps:
Step #1 From the navigation bar, click on 'Settings > Synonyms'.
Step #2 Click on 'Add New' button from the top navigation.
Step #3 In the 'Keyword' field, enter the word that actually defines the product.
Step #4 In the 'Type' field, choose either 'Regular' or 'One-way'.
Step #5 In the 'Related words' field, enter the synonyms your users may use to find the same product.
Step #6 Click on 'Add new synonym' to successfully add synonyms.
Now you know how to add synonyms and enhance your search results, but how to know which keywords are suitable as the synonyms. Based on a study, users are most likely to search with a description of the product rather than the product name. This is where things become interesting as well as challenging for the search tool. An intelligent search would utilize this data to suggest synonyms in order to improve search relevance of the store.
Here are a few tips on how to choose the right synonyms.
Tip #1 Add synonyms for the word that are commonly misspelled.
Tip #2 Create synonyms based on the local language used by the people in that region.
Tip #3 Add a generic name of the product if you are using the brand or proprietary names.
Tip #4 Add plural names as synonyms.
Tip #5 Use category name as synonyms.
Tip #6 Include 'Sale' or 'Clearance' as synonyms during the festive time.
Tip #7 Add abbreviations as synonyms.
Besides these tips, you further need to pay attention to certain aspects of your site that would contribute in improving product discovery and user search experience.
#1 Make Easy to Search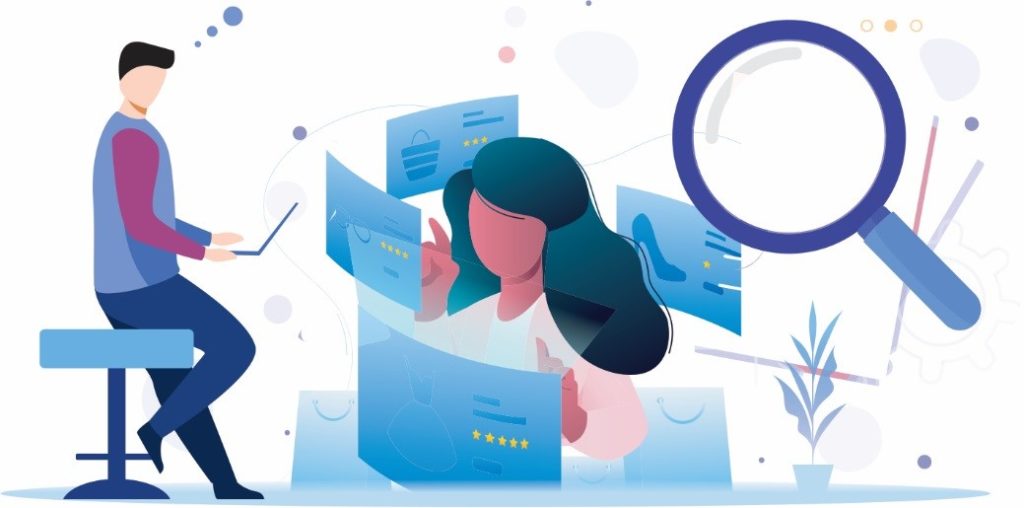 – Ever wonder why you love shopping at your favorite online store? Out of many reasons, one could be easy to find your desired products. Only an efficient search bar ensures fast and effortless product discovery. Wizzy's site search is competent in handling exact product names and categories, synonyms, incorrect spellings and typos and product description. In addition, it has features like smart autocomplete, predicting the products, even before user completes the query.
#2 Display Personalized Search Results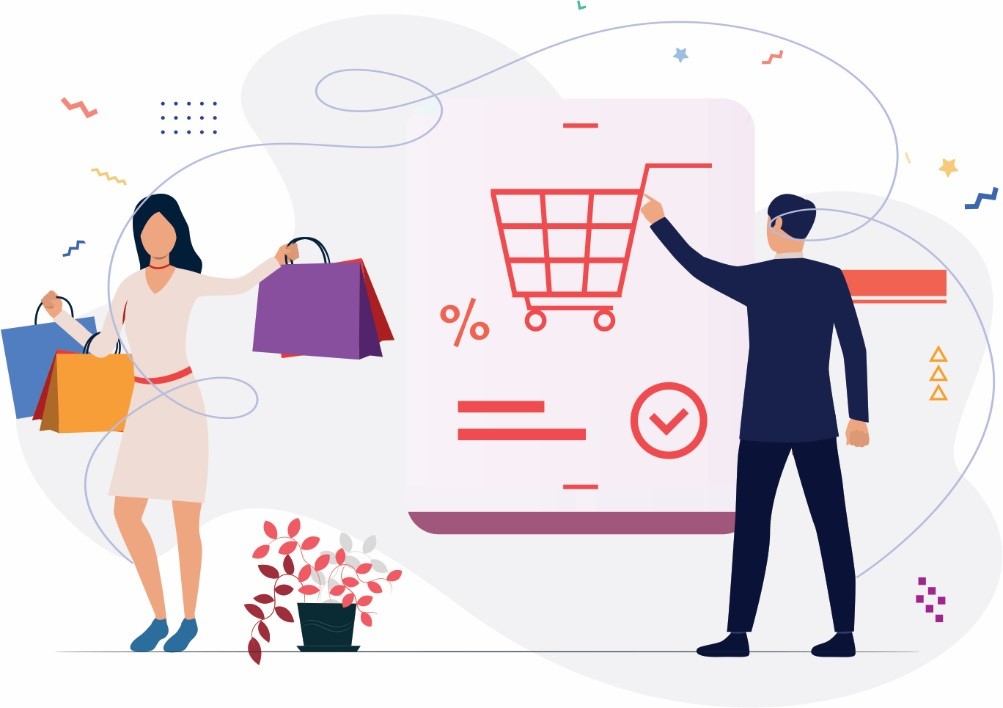 – According to a survey conducted by Forrester, over 70% of all shoppers prefer, love or are willing to pay more for the brands that deliver personalized experiences. That signifies the importance of accurate and detailed product metadata in the product catalog for improving product discovery. Wizzy search predicts product tags for standardizing product data, and hence, deliver personalized search experience.
#3 Keep Site Navigation Simple and Easy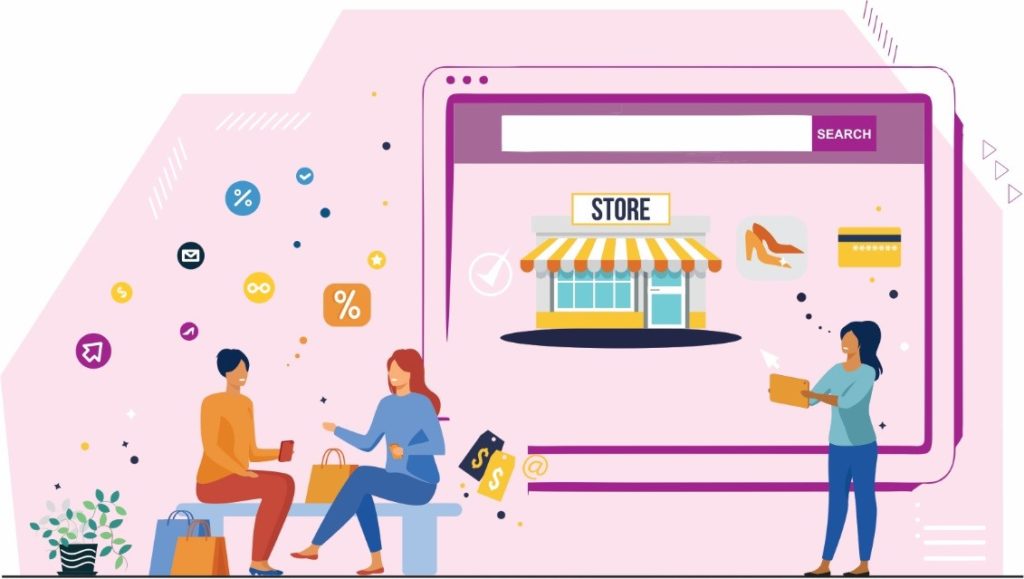 – You will receive two types of visitors – One – who know what exact product they want to buy, and second – just scrolling your site to discover something that catches their eye. Therefore, having fast, intuitive and easy-to-use navigation is required for both types of users. Make sure the products and categories are structured, logical and easy to navigate. Whether the user is keen on making a purchase or just browsing through the site, with user-friendly navigation they will be able to reach the desired page or products faster.
#4 Improve Product Filtering and Sorting
According to a study, people who use site search have around 20% higher average order value than the people who just browse. Filtering search can further help users narrow down the results. For instance, if you are running a fashion store, having attributes like outfit type, style, shape, length and color allow users to reach the most relevant options. Hence, add product specific attributes in the form of search filters that can dramatically improve how customers engage with your site.
#5 Know your Customers
Online store owners have become impatient in finishing their long to-do list and acquiring new customers, which has made all of them prone to errors. Understanding what your customers are looking for and what could be their preferred choices play an important role. That is possible when you are equipped with efficient search statistics and analytics. Know that what terms do they use to define a product. In fact, a study says over 25% of e-commerce searches are misspelled. Therefore, fill your database with rich synonyms and possible misspellings associated with each product. This will reduce the chances of encountering incorrect products or even worse, not results at all.
The Bottom Line
Enhancing product discovery on your site makes easy for your customers to search, locate and compare products, and ultimately improving user shopping experience. The success of your store majorly depends on how well you know your customer, and how well you utilize that knowledge to understand customer intention. Effortless product discovery is the first step of that process. Proper using of synonyms and semantic search makes the customer shopping journey smooth and delightful. However, the true art of using synonyms lies in creating content and tags that make it easy for anyone to use your site. When you use Wizzy's search, you get access to real time statistics and analytics, so you can get a detailed insight into your audience's shopping behavior. With these insights, you can figure out all the terms that your users are searching for, so you can add all of them in your site. We assure you that you will get a whole new understanding of your customers with Wizzy.