It has been seven months since China confirmed its first covid-19 case. Since then, the pandemic has spread globally, impacting nearly every country in the world. The covid-19 has brought unprecedented challenges to online retailers, B2C, B2B and brick-and-mortar stores alike. While some regions opened up in the late May, others held off until June and some haven't opened yet. However, with the virus being at the top of everyone's mind, dealing with its impact has become essential to keep the wheels of the economy turning.
In times where most businesses are struggling to keep up, one industry that got a huge shift is e-commerce. The coronavirus has created intricate and complicated challenges that have forced many physical outlets to shutdown and accelerated digitization initiatives. In this post, we will discuss how coronavirus has transformed e-commerce industry and how retailers can leverage this opportunity to generate revenue.
#1 More people are turning to e-commerce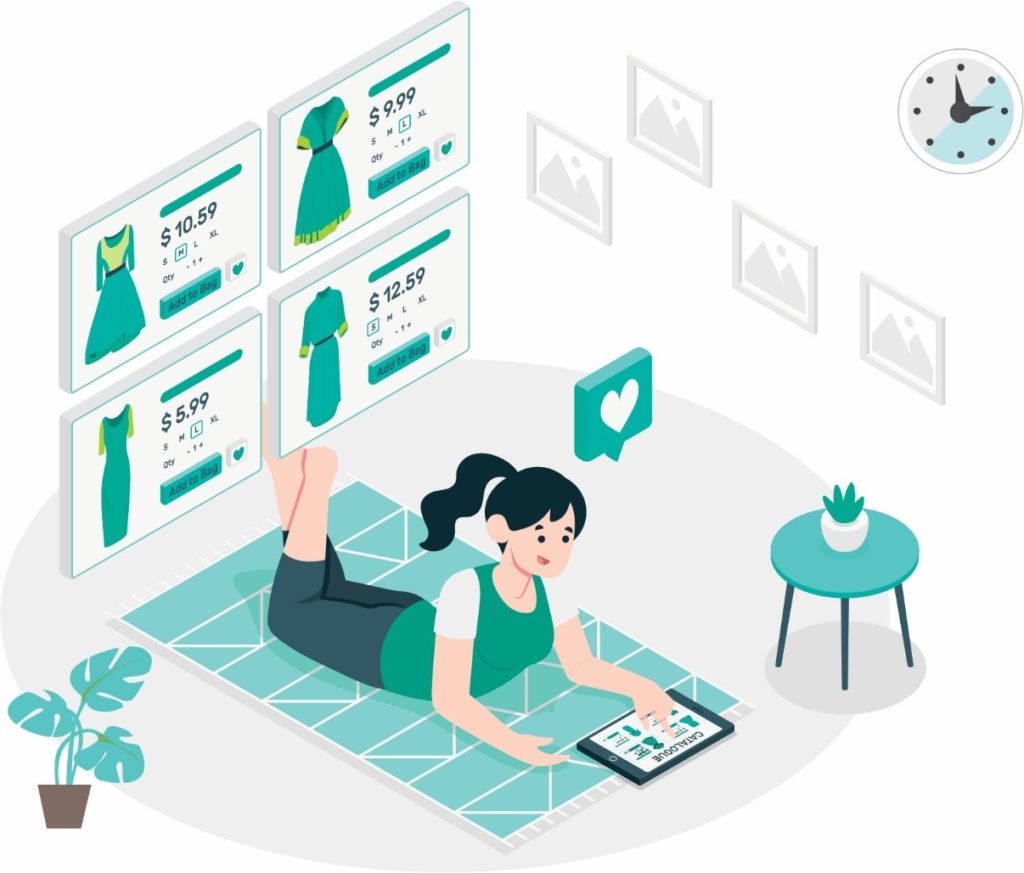 Stay-at-home orders are being eventually lifted region by region, but in the meantime, millions of people have adapted to new online shopping habits. Many people have already decided to move from physical store shopping to online shopping for their groceries, everyday essentials and apparel until the situation gets stable. That is because they are hesitant to go back to their old shopping behavior for the fear of getting infected. According to a study conducted by Morning Consult, nearly 24% of consumers in the US say they wouldn't feel comfortable going to a shopping mall for at least the next six months.
On the contrary, the e-commerce industry witnessed a great rise. The page views went up to 75%, while the orders count went up to 57% during the same time span. This growth is significant when compared to the statistics before pandemic. There was only about 11% growth in page views and 2% growth in the orders count in January, and 15% growth in page views and 6% rise in orders in February. This is a prime opportunity for retailers to thrive online sales. Provide your loyal customers with an efficient e-commerce store backed by powerful ecommerce search solutions that allow them to discover your products in a jiffy.
#2 Retailers are moving online too
As people have adopted social distancing as a way to prevent the spread of coronavirus, there has been a drastic drop in the traditional brick and mortar shopping. That apparently means people are going online to purchase their desired items. Nevertheless, the traditional brick and mortar stores have come up with a strategy to retain their loyal customers, which is shifting their business online. By taking business online, it will change the dynamics of the e-commerce industry in the near future. E-commerce owners will get a boost in the long term as user lifestyle and shopping behavior will change.
E-commerce retailers has viewed this as an opportunity to garner an even bigger market share by fulfilling growing customer demand. This is especially true for household and grocery retailers as they are deemed 'essentials' by the government. Those who have equipment, capital and a functional supply chain can greatly benefit as customers today are willing to shop online and get their order delivered to their doorstep.
#3 Online stores have adopted safe delivery procedures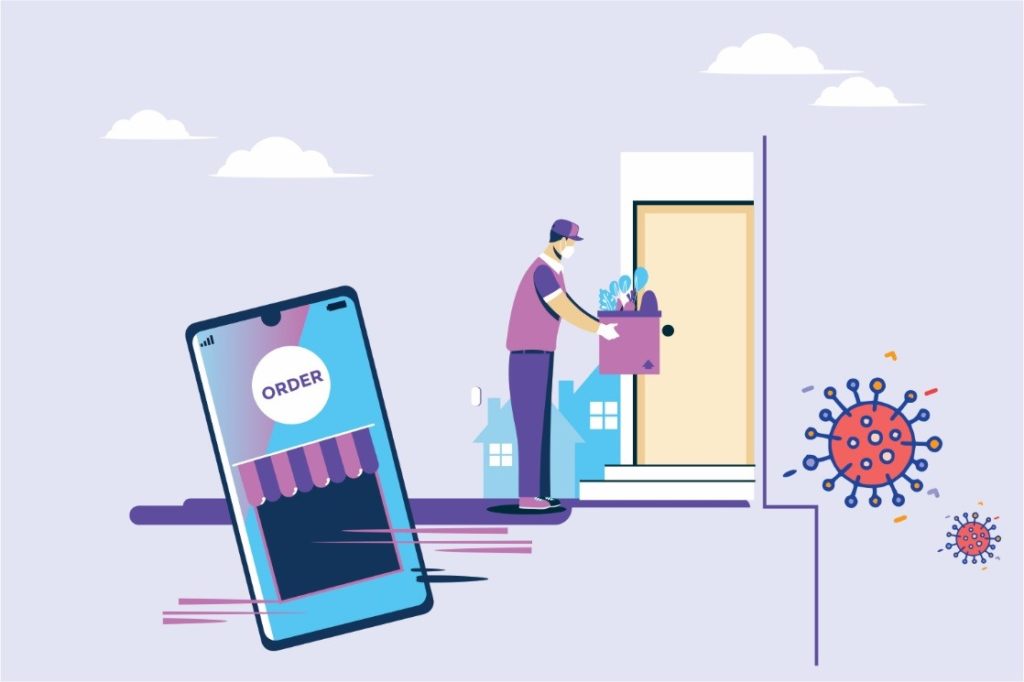 As we all know how the infectious coronavirus is, many consumers have raised concerns about the safety while receiving their parcels. The findings from the health experts show that the virus can live on surfaces for several hours to up to several days, depending on the type of surface. That being said, it is unlikely for the coronavirus to survive on the purchased items as it takes several days from the time your items are packed to the time you receive the package. With slow delivery system and strict shipping conditions, it is very unlikely that you will be exposed to the infected package.
Even the World Health Organization has stated that it is safe to receive parcels from the locations with positive covid-19 cases. They further added that the chances of an infected person transmitting the disease to the package are low and the risk of spreading the virus from the goods that have been travelled, moved and exposed to different situations is also low. In addition, delivery providers are also taking extra measures to ensure safe delivery of the packages. Most of them provide assurance for regularly sanitizing their facilities as well as equipping their delivery people with adequate PPE to reduce the likelihood of spreading the disease. Some are also willing to offer no-contact delivery for additional peace of mind.
#4 Safety products, essentials and entertainment products are the priority purchases
Coronavirus has heavily impacted every country's economy, and many people are struggling to sustain in the market and earn their livelihood. As we go through this unfortunate phase, the products people choose to buy has continued to change. The top three categories that received incredible page views and orders were safety products, food & beverages and entertainment products. With lockdown or shelter-in-place orders being announced frequently, people evaluated what they needed to keep themselves and their children entertained, and live comfortably during the orders.
The health products, such as medicines, masks and sanitizer; essentials, such as groceries; and digital entertainment, such as Netflix and Amazon Prime has seen an unprecedented rise over the last few months. Similarly, categories like enterprise software and office supplies have also seen a significant growth. On the contrary, luxury goods, clothing, restaurants, luggage bags and travel industry observed considerable losses. Restaurants and travel industries are forced to shutdown because of the safety concerns, while luxury goods and apparel sales are down as consumers are putting more of their budget into buying essentials rather than luxury goods.
So, How Should eCommerce Owners Prepare for the Future?
Since we are living in strange times, every industry is experiencing some kind of shift. Unlike other industries, which experienced a steep downfall in sales, the experience with e-commerce is mixed and varied. The new customer habits and behavioral changes will positively impact the e-commerce industry in the long run, however, if retailers can tackle the demand for the short time.
Furthermore, for companies wondering how to boost e-commerce sales must make a strategic investment in developing an intuitive storefront, inventory management and logistics. Although they moved from physical to digital store, but they must learn about new customer shopping patterns, e-commerce search solutions, pricing, discounts and every element that contribute to a successful purchase.
However, the consumer uncertainty is yet to stay, and many online sellers have no clue about it. They are willing to spend on the ad campaigns, but with a reduced return on investment, they may cut down their spending on ads.
Conclusion
It has been a tough time for everyone, and people are trying to adjust themselves to this situation. Even business owners are facing the same kind of uncertainty while trying to serve their customers as best they can. You know your customers, so try to maintain transparency and active communication with them. Strive to gain their trust by honestly informing about your business processes, product inventory and supply chain risks wherever possible. This removes the barrier that stands in the way of turning one-time customers into returning customers.
As the lockdown orders will be lifted and the restrictions will be revoked gradually, e-commerce industry may start to stabilize at a slow growth rate. However, the customer behavioral changes that are already in motion will completely change the retail business and e-commerce market for the years to come. If you haven't created your online presence yet, now is the time to build a robust Magento storefront, integrated with an exceptional Magento search extension from Wizzy that dramatically improves user experience, and help you retain customers and accelerate your sales in the long run.