Cross-selling and upselling offers obvious benefits to all e-commerce owners regardless of what industry they belong. In fact, over 30% of all customers order again from the same online store within the first year of placing their first order. Product recommendations have proven to increase average order value. There are several personalized product recommendation tactics that can lead to excellent results. However, it is very common for the marketer to forget about their existing buyers while they put rigorous efforts in engaging new audience and generating more leads. Sometimes, the best opportunities are the ones that they have already created.
Coming up with advertising campaigns that target and re-convert previous customers is often the best use of the marketing time. For instance, if a user has truly enjoyed using your product, you are in the best place to recommend other products that they can buy to complement the purchased product in order to get better experience. Nevertheless, the key idea of recommending products lies in showcasing 'personalized' recommendations to your customers. There are certain tools like Wizzy that can help you display personalized product recommendations. When you convince your customers that these recommendations are for their benefit, you can master the art of cross-selling and upselling.
What is Cross-selling and Upselling?
Cross-selling – Cross-selling is a technique to suggest products related to the purchases they have already made in the past. This could be additional services, such as gift wrapping, suggestions based on customer behavior, previous purchases and complementary products based on the items that are already in the cart. For example, if a customer is looking for a laptop, then showing product suggestions, like mouse, laptop bag and desk with a cooling fan could be appropriate.
Upselling – Upselling is the strategy to buy a higher upgrade or more expensive version of the product that a customer has already bought in the past. These products are not necessarily more expensive, but offer an extra set of features over the main product. This strategy is simply about offering better options that customers did not consider before. For example, if a customer is looking to buy a 48 inch TV and they end up buying a 54 inch TV.
Why Cross-sell and Upsell are Important in E-commerce?
Businesses across every industry are leveraging cross-sell and upsell opportunities to encourage repeat purchases, boost e-commerce sales and build brand reputation. That being said, here are 7 strategies to offer cross-sell and upsell to your past customers, and improve customer lifetime value.
#1 Show relevant upsells and cross-sells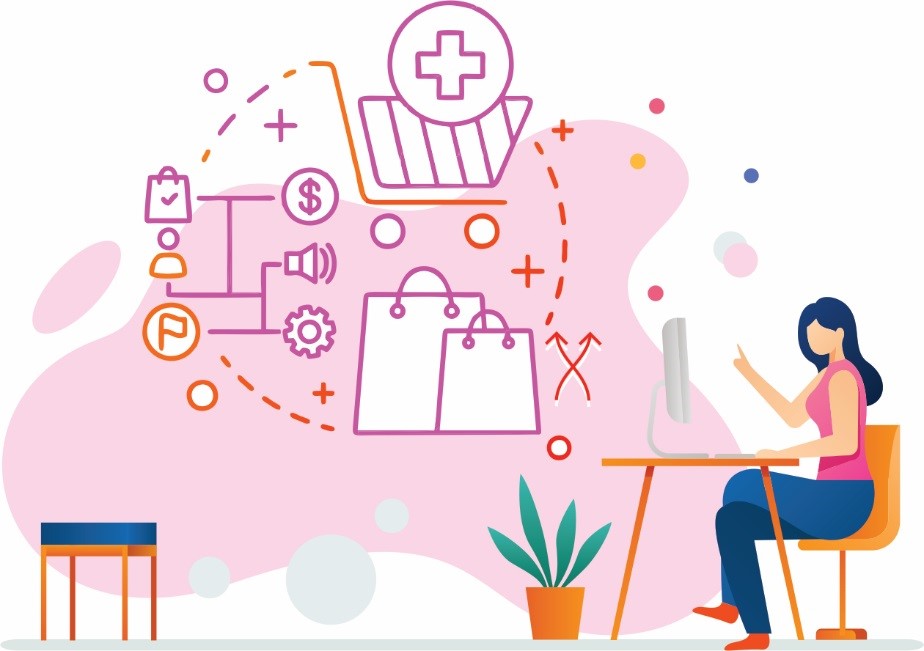 You need to understand what type of products your buyer would appreciate instead of pushing any irrelevant or old edition. Showing random or irrelevant products cannot be defined as cross-sell or upsell products. For instance, it is not appropriate to show a MacBook to a user who is looking for a Windows laptop. Moreover, showing irrelevant cross-sell or upsell would not only frustrate them, but it could damage the customer-brand relationship.
The suggestions you provide should fit the customer's exact needs the moment they buy products or add them to the cart. Attentively note their behavior, needs and desires in order to determine what products could be helpful to them and make for the right cross-sell and upsell. Always remember that both original products and cross-sell or upsell products should satisfy customer's needs.
#2 Don't bombard with lots of product suggestions
Too many choices can be paralyzing. Your customer has already bought from you, so try to help them by offering suggestions that add value to their purchases. With limited opportunities to upsell or cross-sell, leverage this opportunity to display the best results. When picking product suggestions, remember that it is better to choose a few products that are more relevant than displaying lots of options that are less relevant. If you still choose to display more items, use a carousel for showing them.
It is no surprise that upselling works far better than cross-selling. Once prospects have some products in mind, they don't really wish to get distracted by something else. Of course, they may love the idea of receiving better product suggestions than their first choice. Also, keep in mind that if the customer has said no to upsell, don't force them for it. Use upsell as a gentle suggestion rather than an aggressive marketing tactic.
#3 Demonstrate value to your users
Once you figure out upsell and cross-sell options for your customers, your job is not over. If you want your customers to choose another option, make sure you explain the value of the product – why they should choose it and what they will get. Don't just tell them to buy upgraded products because it is better, but tell them how it is better than others and how it will benefit them. Tell them what they will get for that extra money they will spend.
In order to demonstrate value, you can use product reviews, customer testimonials and ratings to show your users how this additional product that you are pitching can be helpful to them. For instance, if customers are using your app to track their health and fitness, you can also suggest them to buy a higher plan than offers customized meal plans that can improve their lifestyle. Make sure you convey the product value clearly so your customers can make an informed decision.
#4 Bundle related products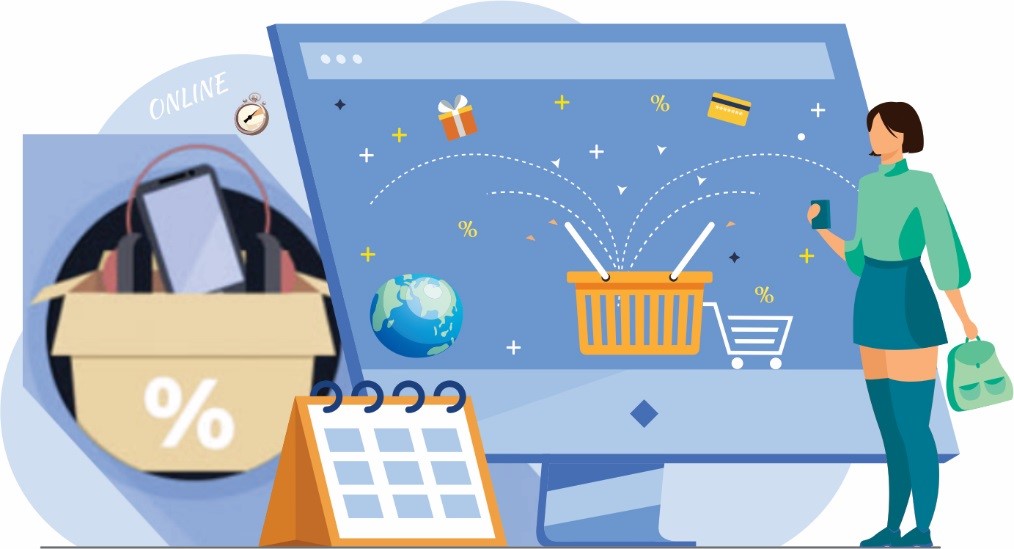 Buying related products separately makes the decision making process more complex. Think of ways that reduce the number of actions buyer has to make. Product bundling is one of the effective ways of cross-selling e-commerce products. Bundling products simply mean offering additional products that enhance the use of the primary product. Buying them separately may involve decision making, and hence, more actions.
Bundling brings related products together that offer value to the users. For example, if a customer is interested in buying a laptop, bundling products, such as Antivirus software, or advanced protection plans could be effective. The customer will find bundle even more appealing if the total price is lower than the sum of individual products. Moreover, the customer will benefit from a single shipping fee when several products are bought together.
#5 Offer special discounts and deals
Often people don't buy cross-sell or upsell products because they are expensive. Since you already have data about your past customers, use this significant information to offer personalized deals and discounts. Offering deals and other incentives are a great way to trigger more purchases from the target audience. If a customer feels that they are truly getting a considerable value through the offer, they are more likely to purchase it.
Consider giving incentives, such as limited-time discounts, order threshold discounts and discount on product extensions. For instance, if you are selling digital cameras, you can offer memory cards, flash disk and lens at discounted rates. If you are selling services, you can offer some special features for free if the shopper is willing to upgrade to a higher package. Determine a good bargain, and club it with other related products to make it more appealing.
#6 Create a sense of urgency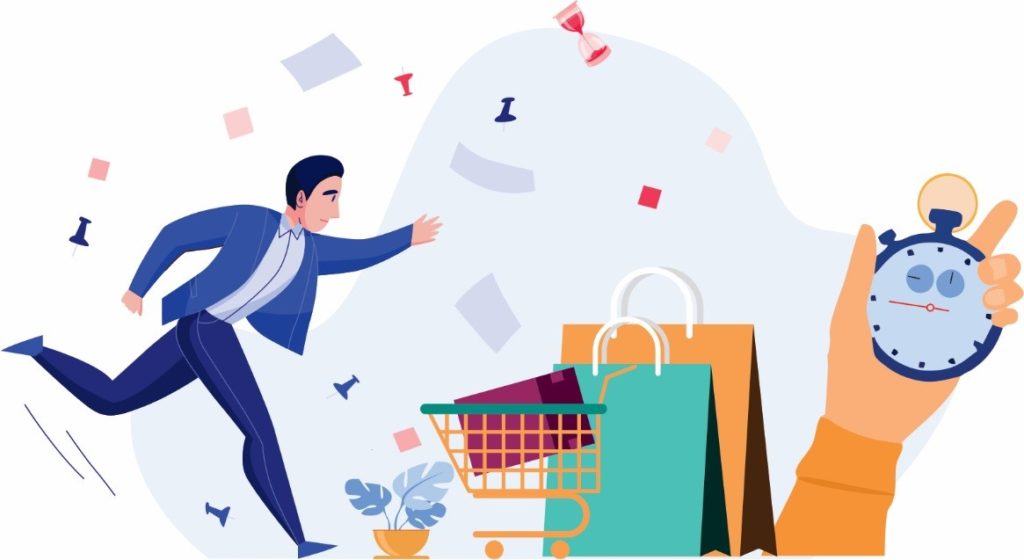 Creating a feeling of urgency has always helped elevate the value of cross-sell and upsell. It encourages customers to purchase the item even if they were not planning to buy. Since most consumers fear losing a great deal, they are more likely to take advantage of the offer before it expires. Therefore, give your users a time-bound offer or with limited quantities. Tell them why grabbing this product in this particular duration could be beneficial.
One way to do this is by showing a sales timer. For instance, if your customers are using a free version of music subscription, let them know they can upgrade to paid version at a certain discounted price within a specified period. Ensure your offer makes sense to them, and highlight it in your marketing. This may entice customers to make a purchase.
#7 Retarget customers via email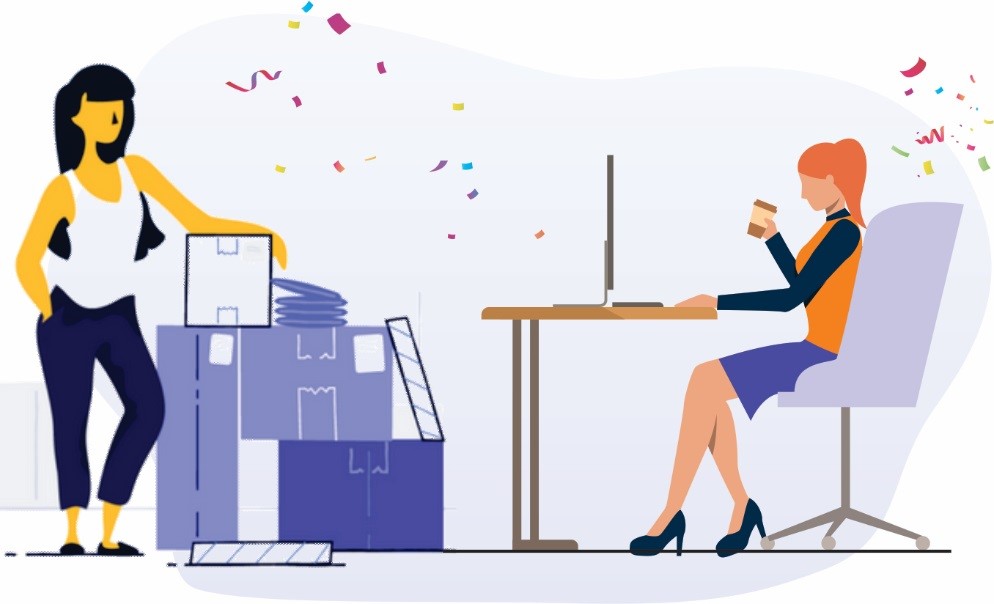 Email marketing also offers plenty of opportunities to pitch cross-sell and up-sell products. Even if customers haven't considered your upsells while placing an order, you can still offer it again by email. When a customer completes a purchase, congratulate them for the order they have placed and recommend upsell or cross-sell products based on their purchases. You can further sweeten the deal by providing an extra discount on the recommended products.
If you have returning customers who have abandoned their shopping carts, it is not always that they have lost interest in those products. Rather, they may have been distracted. In this case, don't be afraid to remind past customers what they have left in the cart. Hence, along with reminding abandoned cart items, recommend cross-sell and upsell options based on their search history, which they may have missed to discover earlier.
Conclusion:
Implementing cross-sell and upsell products will not only increase your average order value, but will also improve customer engagement and satisfaction. The better you try to solve their problems with cross-sell and upsell suggestions, the more likely they are to purchase from you. However, always remember that never try to deceive your customers by offering products and services that are not as good as they claim to be. Your primary aim should be adding value to customer purchases. Therefore, put your customer's need first before anything, and generating revenue will become a breeze.