It is no secret that people now love receiving personalized shopping experiences. In fact, according to a survey conducted by Business Insider, nearly 50% of consumers said that they have bought something that they were not planning to buy because of receiving personalized product recommendations. But, these figures are not guaranteed from any product suggestion. Product recommendations need to be personalized for every shopper in order to be truly effective.
Product recommendation engines are basically information filtering tools that use algorithms to recommend the most relevant products that customers are most likely to be interested in. Nowadays, every online store uses some sort of product recommendation engine. It's no wonder that these engines can drive significant conversion rates if set up and configured properly. An efficient search tool from Wizzy also comes with personalized product recommendation that considerably improves the user shopping experience and boost your e-commerce sales.
But, what qualities bring out the most successful product suggestions? Here are some best practices that you can use to truly enhance personalized product recommendations.
#1 Analyze the correct user behavior and incorporate in your recommendation engine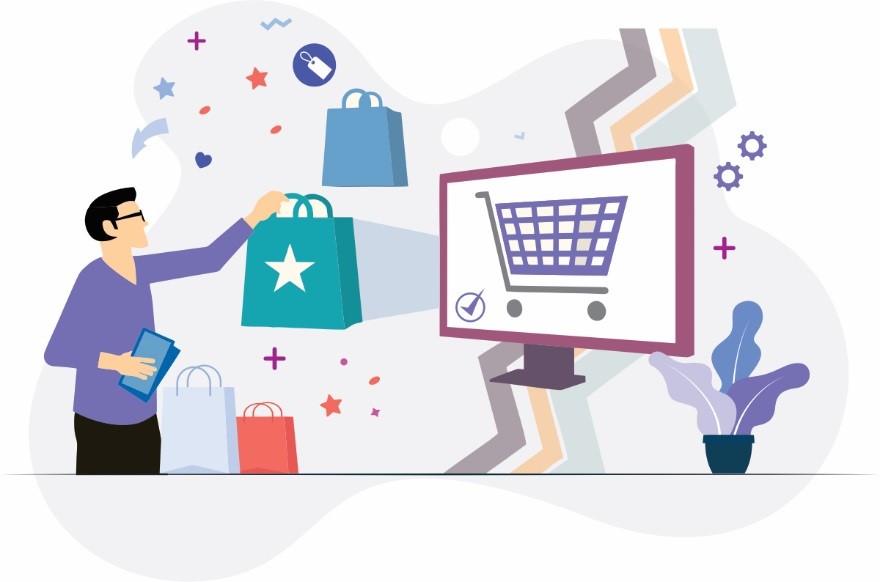 When a user visits a site, online retailers gather a wealth of information about their loyal customers as well as first-time visitors. In order to display personalized product recommendation, e-commerce owners must capture user behavior and data, which should be, of course, relevant. Not all users search products using the same criteria. Your engine should be intelligent enough to distinguish those criteria and figure out what people are searching and buying.
For instance, some buy shirts keeping colors or styles in mind, while others may be looking for brand-specific shirts. All of that relevant data that you capture tells a lot about user interest and preferences, which can be used to trigger personalized recommendations. Knowing how much time a user spends on browsing particular styles, colors, brands and sizes can help you discover their true preference and buying intention. This intent-driven analytics will help create better product recommendations that can be personalized for every shopper.
#2 Define your recommendation strategies and test them
Like any marketing strategy, defining and testing the recommendation strategy in the real world is crucial for any business. If you don't test them before deploying, you may miss out key opportunities. Know that not all product recommendations are developed equally. Start with in-depth and quality data along with the right algorithm that selects products which strongly resonate with your customer base. A good recommendation system allows humans to exercise control over their algorithms. Always observe what matches and make a note of everything.
When you begin testing, start with the base algorithm that tells the engine from where to start. Base algorithms shows recently added products, trending products, best-selling products and products that are often bought together. Furthermore, you can add filters that enable users to include or exclude items based on certain criteria. Pay attention to whether particular recommendations work better on some pages than others. For instance, displaying trending products on the homepage may yield better results than on the shopping cart page. If the user is on the shopping cart page and about to buy jeans, then may be showing related products like belts would be effective.
#3 Optimize your 404 error and zero results found pages
Getting 404 page or 'zero results found' page is very common, and it often means the end of the user browsing journey. Pages with error messages have the highest exit rates, and hence, a potential customer lost. Therefore, it is essential to optimize your 'no results found' page in order to avoid this situation. There are several ways you can optimize no results found pages, but one of the basic methods is coming up with personalized recommendations. If your site search couldn't display results for the search query because of the filters that are set by the customer, let your engine perform another search across your product catalogue and come up with similar matches.
Likewise, having a smart e-commerce search solution on 404 error pages can prevent bad user experience. Surfacing customized product recommendation on these pages can also help consumers resume the product discovery when no results or errors are encountered. Hence, it is important to optimize these pages by placing an intuitive search bar and similar products that doesn't halt the user shopping journey, but encourage them to click and continue with their purchase.
#4 Add recommendations wherever possible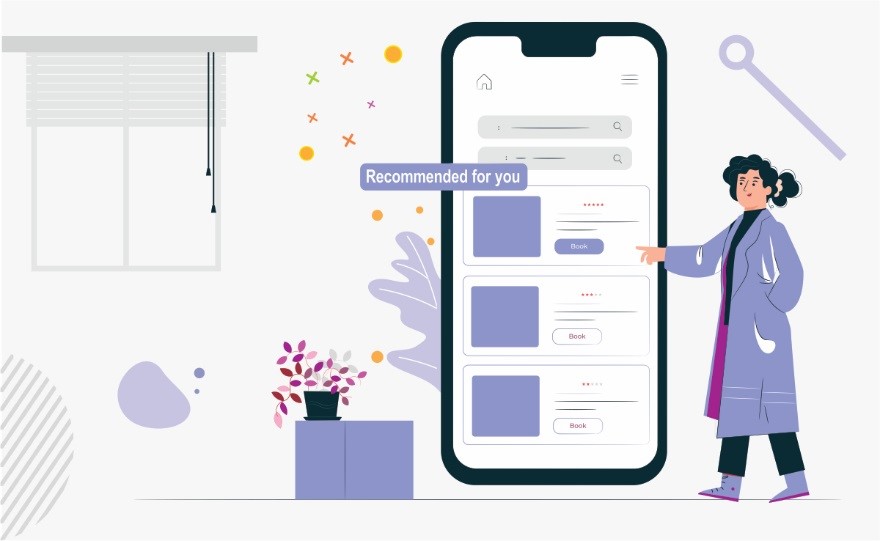 There is no fix rule for keeping recommendations on certain pages and certain places. You can present recommendation across different sales and marketing channels, and numerous areas within those channels. Meaning, you can display recommendations on your homepage, category pages, product pages, shopping cart and even on 404 pages. And, across different platforms, such as e-commerce website, mobile app, and so on. Each of these touchpoints should present consistent recommendations that are personalized to every individual shopper.
You can also put recommendations in your email campaigns. Sending an abandoned cart email along with related products based on what the user has added to the cart can also be effective. If your suggestions are viewed quite a few times, you can send out emails asking them if they are interested in buying the product, and suggesting other products as well around the same price point. No matter what channel or area you choose, recommendations should be selected based on your customer preferences to create a seamless experience across all the channels.
#5 Facilitate better product discovery for new customers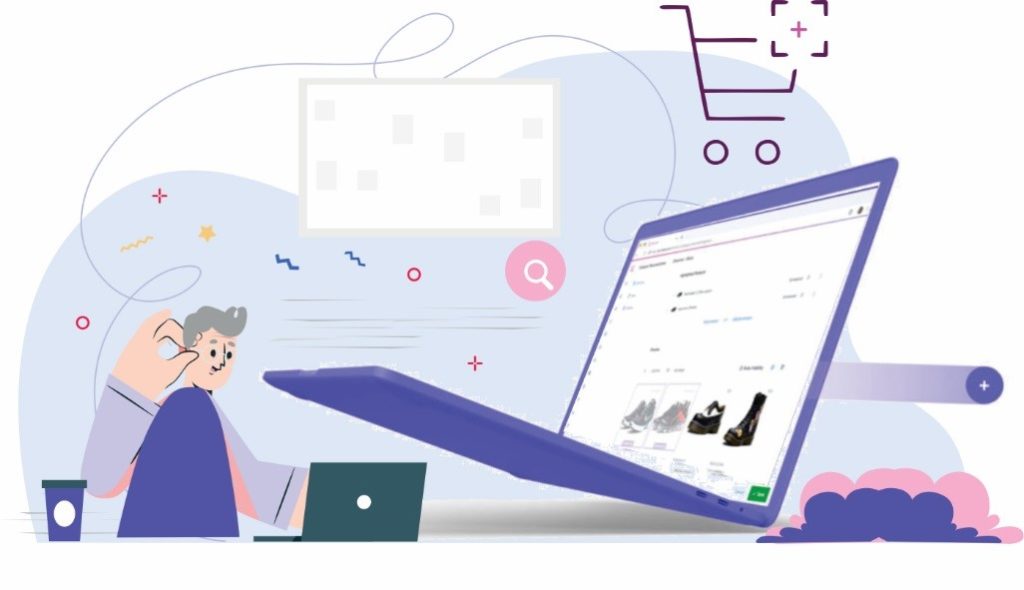 When a new user visits your site, showing up the most popular and best-selling products is the surefire way to make them expose to the products they may be interested in. If they have landed on your category or product page through an ad campaign, recommend similar products from the same category. Another effective strategy to catch attention of your visitors is by displaying sale items. Remember, you have to convince them to make their first purchase. Once they do, there are more likely to return in the future if they are satisfied with your site experience.
New users generally have low buying intent than returning customers. Therefore, it is essential that you place strong recommendation engine that facilitates quick product discovery. As they are new visitors, they may be searching for an alternative to a product they have already purchased or they are looking for replenishable products. Recommending products that they might be interested in, at a lower price tag is a great way to convert them into customers.
#6 Put recommendations in your order confirmation email
For customers, an order confirmation email is nothing but a way to acknowledge that the order has been placed, and they can track their shipment. This order confirmation email also serves as an opportunity to present more products to your customers. Your customer has just placed an order, which means they are far more likely to take other actions, such as referring to a friend or subscribing to the newsletter service. Just like cart abandonment email, it is an effective way to add a little more in your email to ensure you are always providing your customers with an opportunity to buy from you.
Many brands also send out follow-up emails after the customer has completed the purchase, recommending other products that may go well with their purchased products. Such emails include information about the shipment of their items, where the product has reached and until when they can expect delivery. Sending out such emails will not only have a positive impact on your customers that you care for them, but it also offers ample opportunities to showcase your product catalogue.
#7 Leverage social proof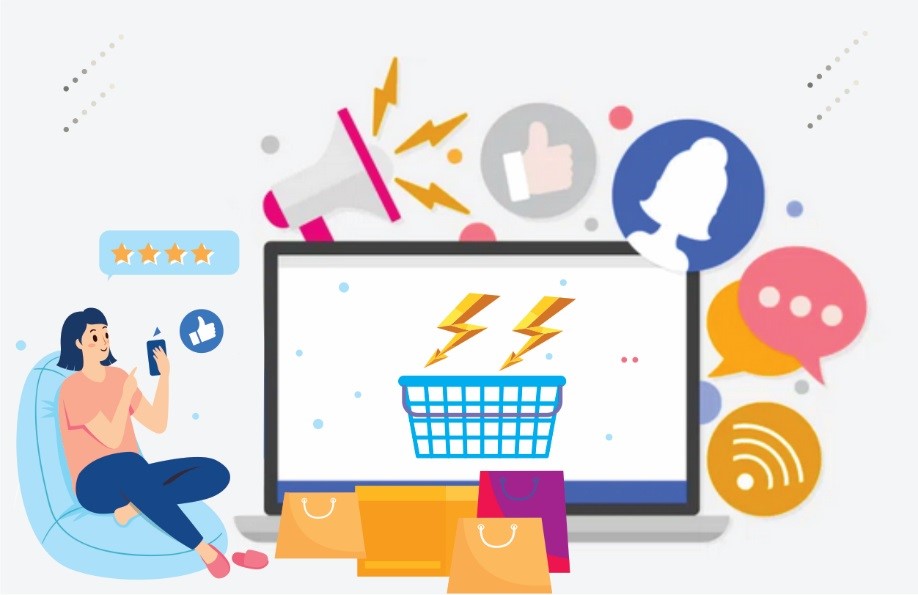 Studies have shown that users trust recommendations and reviews from family and friends above all forms of marketing. When you ask friends and family before buying anything, this means you are looking for social proof. Getting an opinion ensures whether the product you wish to buy is worth your money or not. Hence, when you recommend products to your users, make sure you attach a badge that says this item has been reviewed or purchased by certain people.
When a customer sees that hundreds of people have liked this product, it brings them little closer to buying it. Labels, such as 'top-rated', 'best-selling' and purchase counter can add credibility to your products. Some e-commerce stores also notify visitors in real-time when someone buys something, such as 'Penny from Nevada just bought a diamond ring'. This encourages people to check out that product or similar items.
Conclusion
Shoppers tell you a lot about how they interact with your brand through different touchpoints. Use that information to create the most relevant and engaging recommendations possible for your customers. Product recommendation varies greatly from business to business. It depends on users' unique preferences, browsing behavior and shopping history. Thus, experimenting with these strategies is the only way to see what works for you the best, help deliver richer experiences and boost your revenue.