Product pages are a vital element for any e-commerce store. An e-commerce product page design often make or break a sale. Do you remember watching a product video while shopping online? Did you look at the product reviews? Did you end up leaving the site due to some reason? Every stage in the user purchase journey, from research to placing the order, is critical. However, there is one point where the customers are made to make a crucial decision. That decision is made at the Product Detail Page (PDP). This is the point where customers decide whether to buy the product or keep exploring other options.
But, what exactly is a Product Detail Page and why is it so important?
What is a Product Detail Page?
A product detail page, as the name suggests, is a web page in an e-commerce site that contains information about a specific product, such as price, size, color, reviews, shipping information, estimated delivery and other important information that customers are required to know before placing the order.
Let's consider Amazon – When you enter a search query, it will show you a list of products with basic details. If you like anything, you click on it to know more about it. This opens up a new page that has the complete details about the product, such as its photos, description, materials, measurements, ingredients and installation instructions. In simple word, it tells users everything they need to know in order to make an informed purchase.
The Importance of a Product Detail Page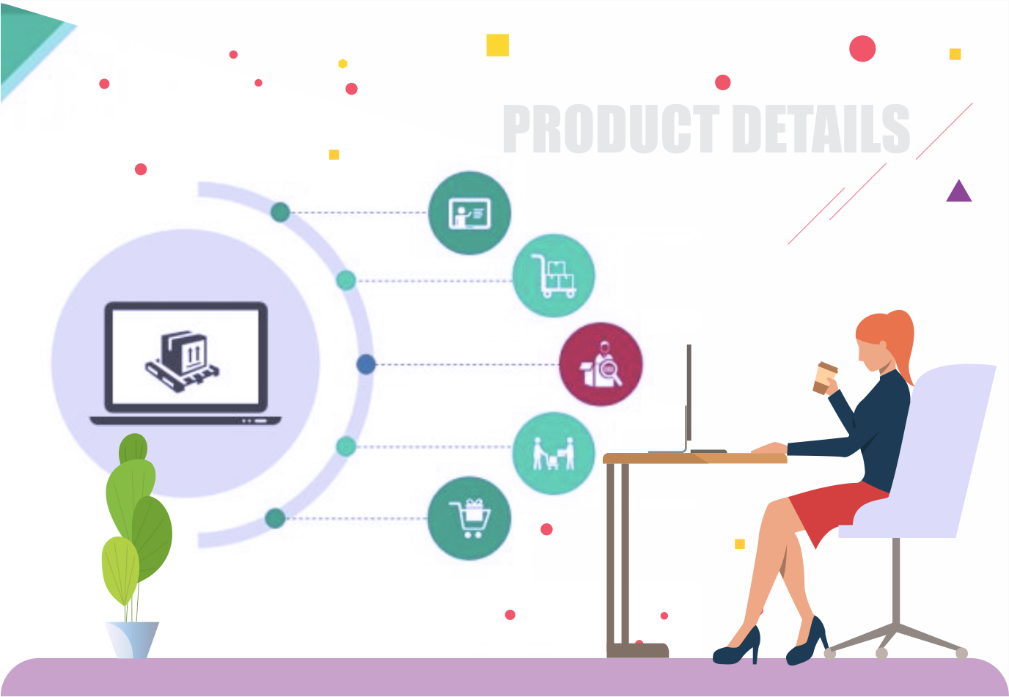 A well-designed product detail page is of the utmost importance in order to make the most of your marketing strategy. This is the page that leads directly to the sale. It is crucial that you give adequate information about the product your customers are interested in, otherwise they may bounce off if they don't know how the product works or what its specifications are.
Lack of detailed product page may make your prospects more skeptical about your products, and it may hinder them from adding anything to the shopping cart. In fact, according to a study, around 98% shoppers quit shopping if the information on the product page is not correct or adequate. On the contrary, detailed and accurate product information minimizes the risk of product returns and customer complaints.
12 Important Elements of the Product Detail Page
Now that you know what is product detail page and its importance, it's time to understand what particulars must be inserted into its design in order to enhance its efficacy. You need to design in a way that ensures the customers stay on the page for a longer time.
#1 Product Name
Product title or name should be the biggest and the easiest to read on the page. It should be descriptive enough to define the item you are selling because each word is a potential keyword that can be helpful for SEO.
Long titles offer more value and have a better chance of grabbing users' attention. If you carry multiple brands, include brand label in the name. Try to be specific without being too complicated.
#2 Product Description
Great product description begins with understanding your target audience. It should contain details that fulfill users' desires, solve problems and the phrases they use to describe the product. Include the product features, benefits, how it functions and its limitation using terms that can help you with SEO.
The description should be presented in easily readable and clutter-free format with key features highlighted that tell how the product can be useful to the potential customer. Also, address big concerns or objections that anyone might have about the product. Use the right language that talks to your users and entice them to check more products.
#3 Product Price
Price is obviously the most important thing to display on the page. It should be written in bigger letters than other text around that immediately attracts user attention. This also gives you an opportunity to mention any price reductions or discounts that can help drive conversions. Show the standard RRP as well as the discounted price, so your customers can get an idea of how much they will save if they choose to buy from you.
#4 Product Images
This is where you design team joins the force. Product photos or illustrations are an ideal way to show prospects what they are ordering. Use high-quality images that make them feel like they are looking at the product in person. Your headlines and images should work together to build product's value and illustrate why users should buy it.
Show at least 5 to 8 images from different angles along with the ability to zoom and a 360-degree view. You can also show people wearing or using your products to give users an idea of its practical application. If you are using illustration, don't forget to give proper credits. Also, show your items against recognizable products in order to get an exact feel of its size.
#5 Product Videos
Adding product videos to e-commerce product pages have risen so immensely that many online retailers look videos as an essential element. Some even say videos can improve conversions by 80%. Videos turn out to be extremely helpful, especially when a product is difficult to use and requires demonstration.
However, make sure you don't create a video for the sake of it. Some products don't require a video and it is unnecessary to create one. For instance, a book doesn't require a video, but anything like a hand mixer may need an instructional video that showcases how to use the product.
#6 Call-to-Action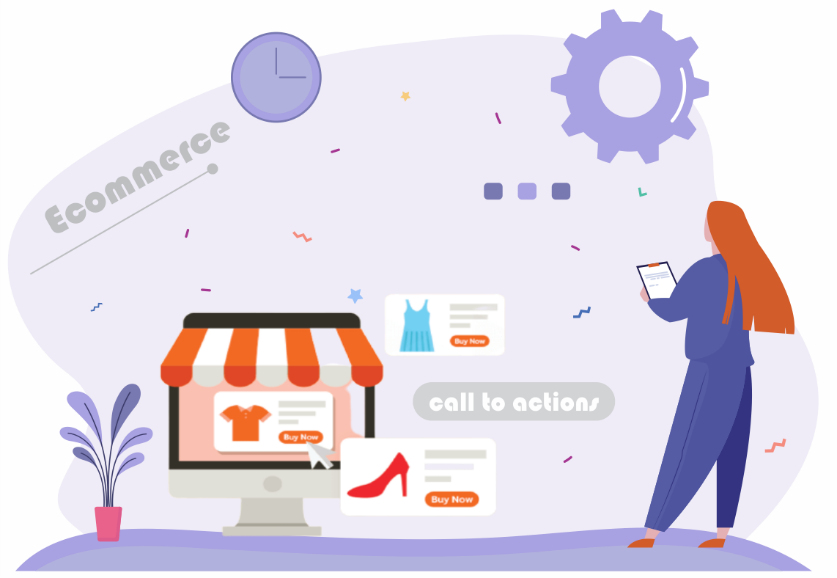 This is the most critical part of the page. Once you have mentioned all the benefits, highlighted key features and provided answers to users' concerns, now it is time to provide them with a path to purchase and encourage them to perform an action – add product to the shopping cart.
Make your call-to-action easy to spot by placing it in the central area before the fold and just below the price tag. Use simple words such as 'add to bag', 'add to cart' or 'add to basket' that resonate with your products and target audience. Moreover, the color of your button also plays an important role in capturing users' attention, so choose something from your brand's color palette or cultural meaning of certain colors.
#7 Save for Later Button
Not all visitors are ready to place the order. This feature enables prospects to add the product to the wishlist and save it to buy in the future. Often customers use digital cart as a means to hold items that they wish to buy later. Therefore, giving them an option to create a list of personal items can be an effective way to decrease cart abandonment rate and reduce retargeting efforts.
Allow users to create multiple wishlists and give different names, such as Christmas gifts, birthday gifts, etc. If you choose to include the wishlist feature, make sure you do so on all the product pages in order to provide consistent user experience. The wishlist should be easily accessible within the My Account section, and you should regularly remind them about the product they have in the wishlist.
#8 Shipping Information
Shipping information depends on where your prospects are located and how quickly they want their package to be delivered. You don't have control over the shipping as much as you have over your product details. Therefore, it is essential that you explicitly mention shipping cost and estimated delivery date.
Although the best shipping for e-commerce is fast and free, but that's not always possible. So, whatever you decide, let your customers know upfront. Some retailers entice customers with a lower shipping rate, and then add oversized handling charges. Doing so may result in poor brand impression and a loss of customer. Therefore, it is advisable that you offer multiple shipping options with reasonable shipping costs. Along with shipping methods also inform them about an estimated delivery date.
#9 Guarantees and Warrantees
Backing your products with strong warrantees and guarantees build customer trust with your brand and simultaneously enhance their shopping experience. Since online users can't touch, smell or feel the products, they are often skeptical about buying them. Therefore, it is necessary to make them feel that buying from you is safe and secure, and you are a responsible retailer.
By offering satisfactory guarantees, such as the best price guarantee or money-back guarantee, you show confidence in the quality of your products. Your customers can shop with a peace of mind knowing they are getting the best deal from you. So, mention the best of guarantees that you can offer to your customers.
#10 Easy Returns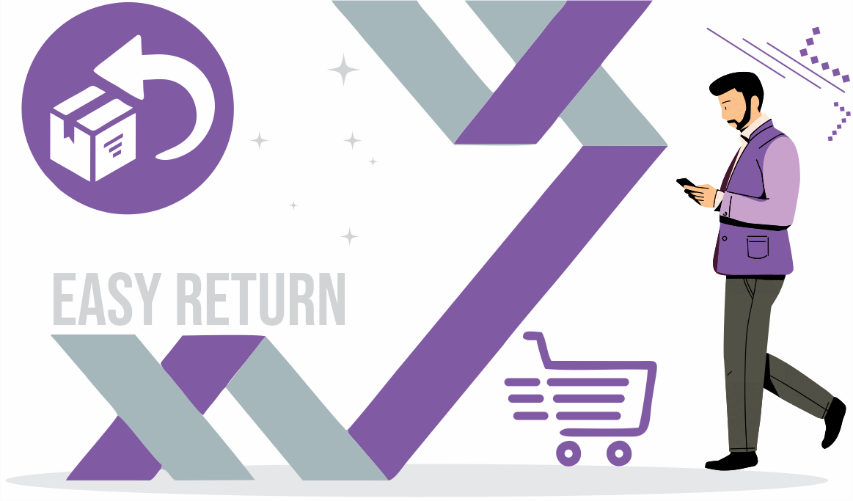 Returns are inevitable. Therefore, you must add particular return policies to your product pages. But, if you sell good quality products, you have little to lose by providing liberal return policy. It makes your customers feel more confident about making a purchase from you, just in case if they ever need to return the product.
If you offer a strong return policy, brag about it. Let your consumers know that buying from you is the absolute right choice. Returns can be reduced, but cannot be avoided. However, if you provide satisfactory returns policy, it will certainly help you boost your e-commerce sales.
#11 Product Suggestions and Comparison
It may be possible that the product being viewed is not the best option for the customer. There may be some better products for them that are yet to be discovered. By offering related product suggestions and a feature to compare products side-by-side, you hold the customer attention.
You can use comparison chart to highlight variants of the original product. The product detail page is a great place to display product suggestions from your catalog. It also offers an opportunity to offer cross-sell and upsell and generate more revenue.
#12 Ratings and Reviews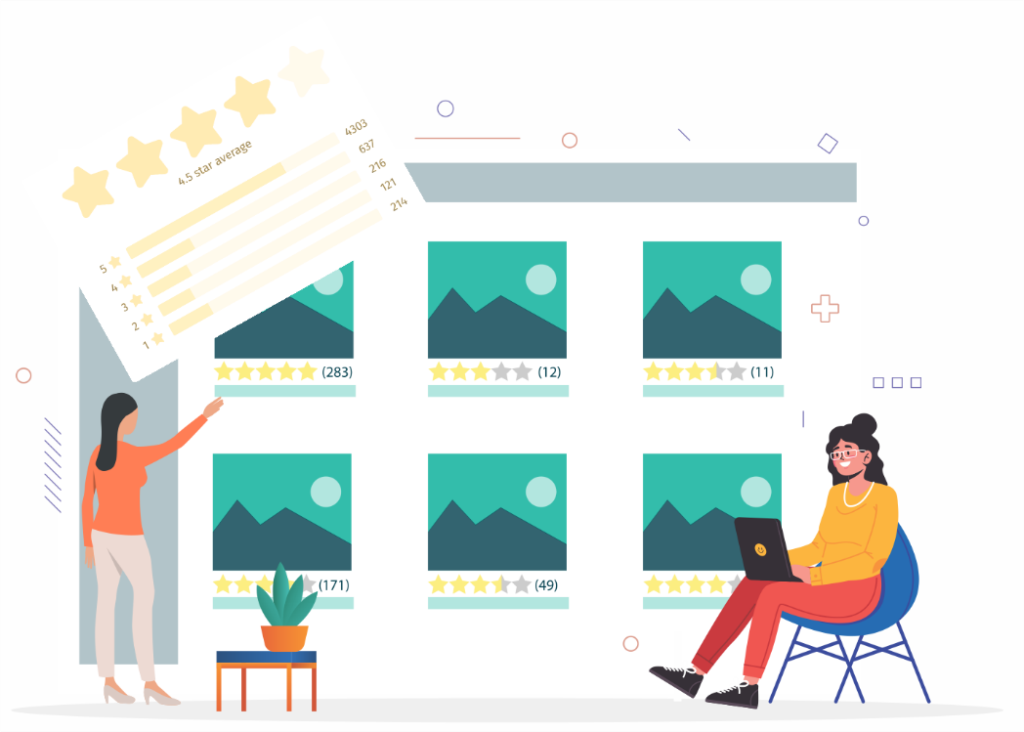 Shoppers trust their peers more than they trust marketers or advertisers. Based on a study, over 60% of all visitors read user reviews and ratings before making a purchase. Every customer wants to know they are making the right choice, and one of the effective ways to ensure this is by checking user opinions.
How you place your information is also as important as what information you choose to display. Keep important information above the fold, and place everything else below. When you decide to show customer reviews, consider both positive and negative reviews. If you only sing your praises, your reviews will look less genuine and it may hamper your brand reputation.
Final Words
The most effective product detail pages consists of a right balance between the amount of information that customers need to know and delivering a consistent and pleasant shopping experience. Every e-commerce retailer needs to work on how to design their product pages based on who they want to target and what they want to accomplish. But, with strategies mentioned above, you will have a solid foundation for making informed business decisions that will most certainly thrive your sales.