E-commerce product returns are bad, not only for the customer, but for retailers as well. However, e-commerce returns are unavoidable. Every business owner encounters some kind of returns at some point in time. In fact, one out of three products purchased online are returned. Out of all returns, about 65% of the time these returns are actually the e-commerce owner's fault. 23% returns are because the customer has received the wrong product, 22% returns are because the actual product doesn't match the description and 20% returns are because the customer has received the damaged item.
High return rates affect customer retention, profit margins and impact overall organization growth. Whether you are just starting out or a well-established business, returns mean time and energy wasted going through additional processes of issuing refunds and still ensuring to keep the experience positive for the users so they don't head over to your competitor as soon as they receive their refund. Thus, product returns are a curse for any e-commerce owner.
If you are struggling with higher than average product returns, this post will give you insight on several strategies that will help you reduce return rate and streamline internal processes to handle the percentage of returns that persist.
#1 Make sure you use accurate product images and description
One of the major contributors to product returns is when a product fails to match the image and description mentioned on the site. It is frustrating for the user to wait several days for the order to receive, and only to open it up to realize that it is not what they ordered or wanted. Therefore, it is essential to make sure customers know what they are ordering.
High-quality photography can fill the gap between the real product and customer expectations. Product photos should include multiple angles, 360 degree views, zoom feature and showcasing products in all color variations and if possible, demonstrate how to use the product.
Product description also plays an important role where you can highlight material, size and weight of the product that will give information to the customers pre-purchase. Create a descriptive headline that captures the attention of the user. In the description, mention unique features of the product and focus on showing a solution rather than its benefits.
Lastly, end with social proof, credibility or creating urgency along with a call-to-action button that encourages the buyers to purchase it. If you see customers appreciating certain features, amplify it in your product description. Keep descriptions updated that accurately reflect buyers' feedback and trending search terms.
#2 Provide an accurate sizing information
Displaying detailed and accurate sizing information is a crucial part of reducing product returns. This is particularly true for fashion and clothing retailers, as average returns for online fashion brands goes up to 40%. Offering a single default sizing chart that covers a wide range of products is a common mistake that most e-commerce owners make.
Check your current size guides and make sure they are product-specific, up-to-date and easy to comprehend both on mobile devices and desktop. This will ensure that your customers are not ordering wrong sizes by mistake, and then returning the product as a result. If you sell internationally, be sure to provide international conversion chart. Without conversion chart, your customers may start converting numbers in the head, which may turn out dreadful for you.
There are some fitting tools that enable customers to visualize how a shirt would fit on their body or how a piece of furniture would fit into specific spaces. You can also provide an option to input the weight, height, width and style of the product and the system would come up with a close estimate of the size that would fit perfectly.
By offering enough pre-purchase information, your customer can confidently order a single piece that will fit, rather than ordering multiple versions and then returning all except the one that fits the best. Thus, it is an efficient way to reduce returns and offer a more user-centric shopping experience.
#3 Offer live chat option for real time support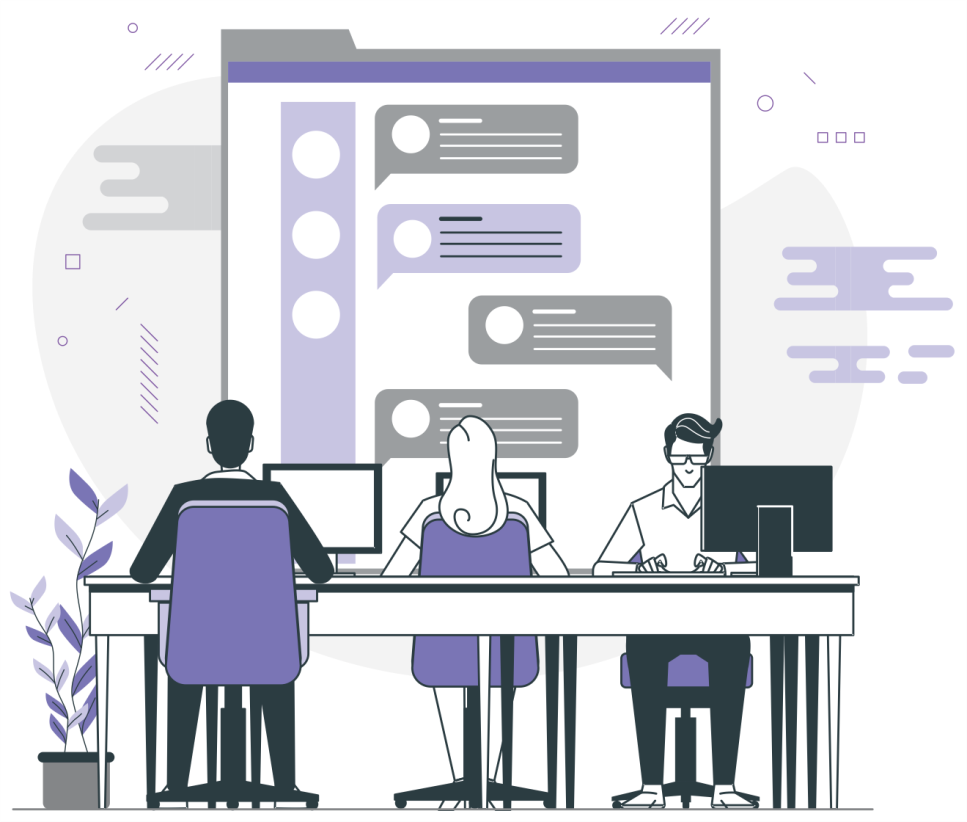 Often users get frustrated and return the product because they don't know how it works or how to use. Providing easy touchpoints for users to contact you if they have any questions or issue regarding the product is another effective way to reduce return rate. Besides the traditional phone and email methods, allow them to chat or instant message to one of your executives.
With live chat option, users can ask questions and get answers immediately. This will boost conversions and prevent customers from ordering the items that don't meet their needs. If the product doesn't meet their requirements, it gives you an opportunity to recommend a more suitable item or pitch a cross-sell or upsell that better meet their needs. This creates an instant connection between the user and your brand, eliminating unnecessary returns and resolving issues as quickly as possible.
Conduct regular team meetings to discuss your best-selling products as well as train your customer service executives on how to introduce suitable products, and discuss feedbacks you have received for the existing products.
#4 Promote exchanges instead of return
Whether the customer has received a faulty item, bought an incorrect item, or found it cheaper elsewhere, one way to take the pain out of returns is by encouraging exchanges. Leverage each return request as an opportunity to retain your customers by offering the best possible experience, so they never leave your store empty handed.
Show empathy towards the buyer who just wants their money back because they are not satisfied with the purchase, regardless of the reason. When your customer requests for the return, ask them why they want to return the item. Knowing the motive behind the return will help you offer the best recommendations for an exchange.
Once you know the reason for the return, recommend alternate products with a different size, style or color of the original product, or suggest a better product. Along with suggestions, make sure you mention the benefits of the new suggested product. Think of it as not just an exchange, but another opportunity to sell.
#5 Pack your items in a suitable packaging
A product passes through multiple hands from the time it is dispatched by the seller, to the time it reaches the customer. Throughout this journey, only two people care about the condition of the product – the seller who has invested money on the product and the buyer who has spent money on buying it. No matter how carefully you pack the product, but if the user doesn't receive the product in proper packaging, there are high chances they would return the product.
Polybags or security envelops are best suited for items, such as clothing, books and lightweight products. Polybags are water resistant, tamper proof and inexpensive. High-quality corrugated boxes are often used to pack items, like mobile phones, computer accessories, LED bulbs and bulky products. Using bubble wraps is also recommended for the internal packaging that offers an additional layer of protection. On the outside, make sure you use specially designed industrial tapes to pack and seal packages.
Do not opt for cheap packaging to cut down the cost. Although cutting down on cost is advised, but not on the quality of packaging. That is because even when a customer returns the product, you can rest assured that you will receive the item in the mint condition, surviving all the impacts by the logistics company throughout its journey. Therefore, it is essential to pack your products carefully, so they can stand the storm and reach the customer (or, you) safely.
#6 Be transparent about delivery estimates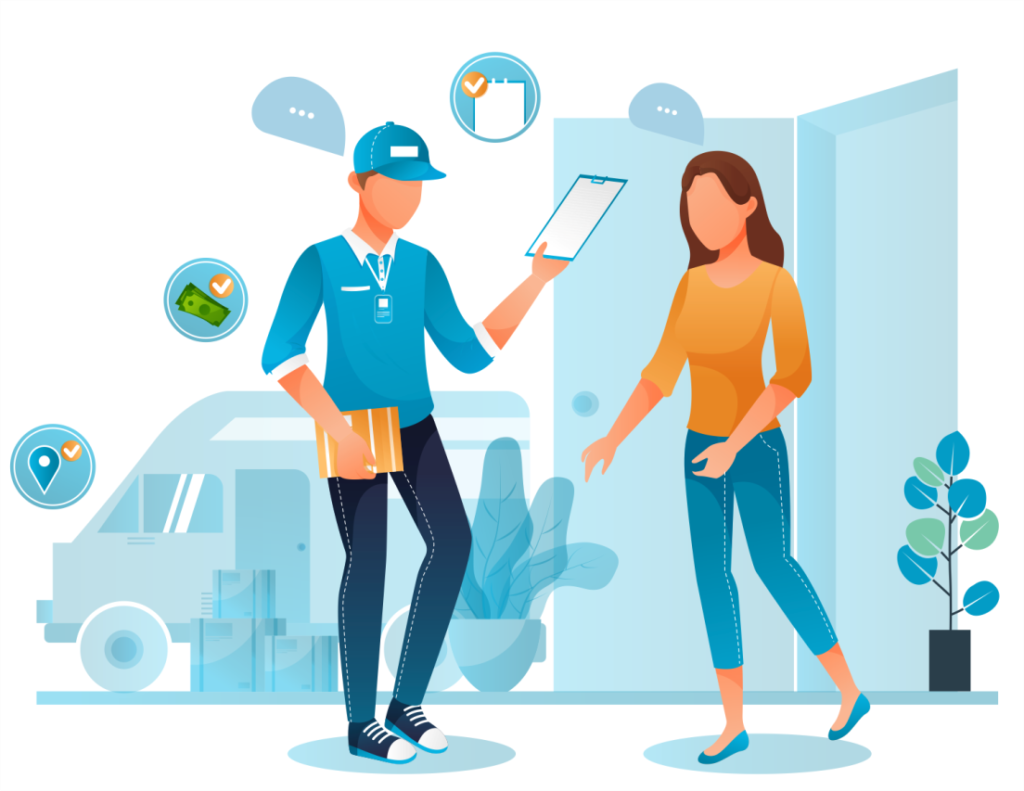 In the present digital world, everyone wants their products as quickly as possible. Amazon Prime users are now accustomed to receiving the product the same day or the next. However, that is not possible for every online store. Every store has its own internal processes working at its own pace.
If your delivery is going to take longer, you need to mention it on the product page and checkout page before customer places their order. This is especially true for manufacturers, such as furniture merchant who manufactures on demand and can have long lead times.
If you clearly inform about delivery window, shoppers will know when to expect their items. This will not only reduce returns, but numerous 'where is my order?' emails. When showing estimated delivery date, also remember to take weekends and Bank Holidays into account in order to avoid unnecessary delays.
Before presenting delivery estimates, coordinate with your shipping partners and know how much average time it will take to deliver the courier. If your courier company takes 2 days to deliver, try packing in a day or less for faster dispatching. If you don't give delivery estimates, you not only miss out an opportunity to reduce returns, but also a great way to improve customer experience.
Returns are inevitable, so make the best possible experience for your customers
Every e-commerce store has to deal with a certain number of returns, but if you take the necessary steps, you can considerably reduce the likelihood of returns. By following the tips or tactics mentioned above, your customers can have a clear picture of what they are buying, which ensure a higher number of them being happy with the purchase.
Also, try to implement liberal return policy. Based on a study, though generous return policies lead to more returns, but they have also proven to increase sales. So, it is up to you to decide whether this trade-off is right for your business. Moreover, offering a longer return window may also decrease the return rate as customers don't feel an urgency to return the product, which may make them sit on an item. Once they start living with something for a while, they may feel happy to keep it for the lifetime.