By the time you finish reading this post, a few people would have already placed their order online. A couple of clicks and they are all set to receive their items in a day or two. Online shopping saves people from leaving the comfort of their space, visit different stores and searching for their desired products. People from all fronts of life have shifted online because of the convenience it offers. Over the past few years, e-commerce has grown significantly and transformed into a billion-dollar industry.
India is the second largest online market around the world with over 560 million users. It is expected that India will have over 600 million internet users by 2021. According to a report published by financial services expert, Morgan Stanley, the e-commerce industry is expected to increase by 1200%, from $15 million in 2016 to a whooping $200 billion by 2026.
Where India Stands Presently?
Presently, the e-commerce market is majorly dominated by Amazon, Flipkart and E-bay. The rise of the e-commerce era is clearly indicated by the rise from 4% of the total population in 2007 to 50% in 2020. This rise is directly proportional to the emergence of e-commerce in India. The market is gradually maturing and expanding its footprint to different regions in the country.
Since India is developing at a rapid pace, the development cannot be estimated without considering the role of e-commerce. As the number of new businesses and brands are coming up every day, and given the rate of development, the physical retailers may want to start an online venture in order to sustain in their respective competitive market.
Growth of Amazon and Flipkart
Since Amazon entered India, it has invested a massive amount of $4 billion for expanding its portfolio, building warehouses, enhancing logistics and more. In 2017, it was demonstrated that Amazon app is the most downloaded shopping application in India, and its loyalty program, Amazon Prime, was adopted much faster in India than any other country. Amazon is also focusing on the Hindi version of its site in order to target areas where English is not greatly used. They are rigorously working hard on improving customer service by tapping on several aspects altogether.
India's domestic e-commerce giant, Flipkart, has also turned as a strong competitor against Amazon. Although it struggled to maintain smooth logistics and warehouses initially, but it gradually secured a prominent place in the market. Flipkart was the first e-commerce company to offer Cash on Delivery facility to the users who were hesitant paying online. It recently got acquired by Walmart for $16 billion, which raised its valuation to $21 billion.
How the Dynamics of eCommerce are Changing: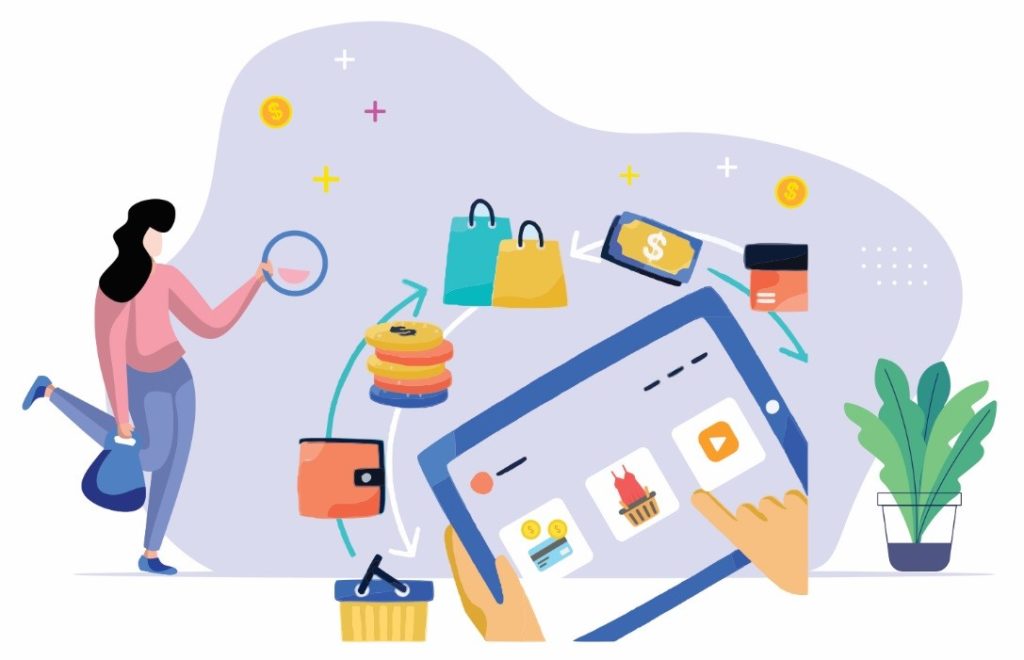 #1 Digital India Initiatives – India has already started with initiatives like 'Digital India' that focuses on increasing internet connectivity in the remote locations. It looks like their efforts have started paying off. By offering smartphones and data packs at throwaway prices, the number of internet users has grown rapidly, and so the number of e-commerce users. This proves that the Digital India campaign is heading in the right direction.
#2 Secure Payment Options – UPI, e-wallets, instant transfers, one-tap payments and so on are some of the latest trends in e-commerce transaction. Entering card details or internet banking id passwords are the things of the past. A number of payment apps have collaborated with banks in order to provide safe and secure ways to make transactions online.
#3 Enhanced Logistics – Indian logistics have improved significantly over the last few years. The courier companies are coming up with smarter and faster ways to deliver goods at the least possible time. Integrating real time GPS tracker now allows customers to keep a track of their parcel, and can know when to expect their items.
#4 Hassle-free Return and Exchange – One of the major concerns for online shoppers was what if the size doesn't fit right. East returns and exchanges have enabled e-commerce businesses to offer better services to their clients. People now can shop with confidence that if anything goes wrong with their order, they will either get an exchange or a full refund at no extra cost.
How Does the Future of eCommerce Looks Like?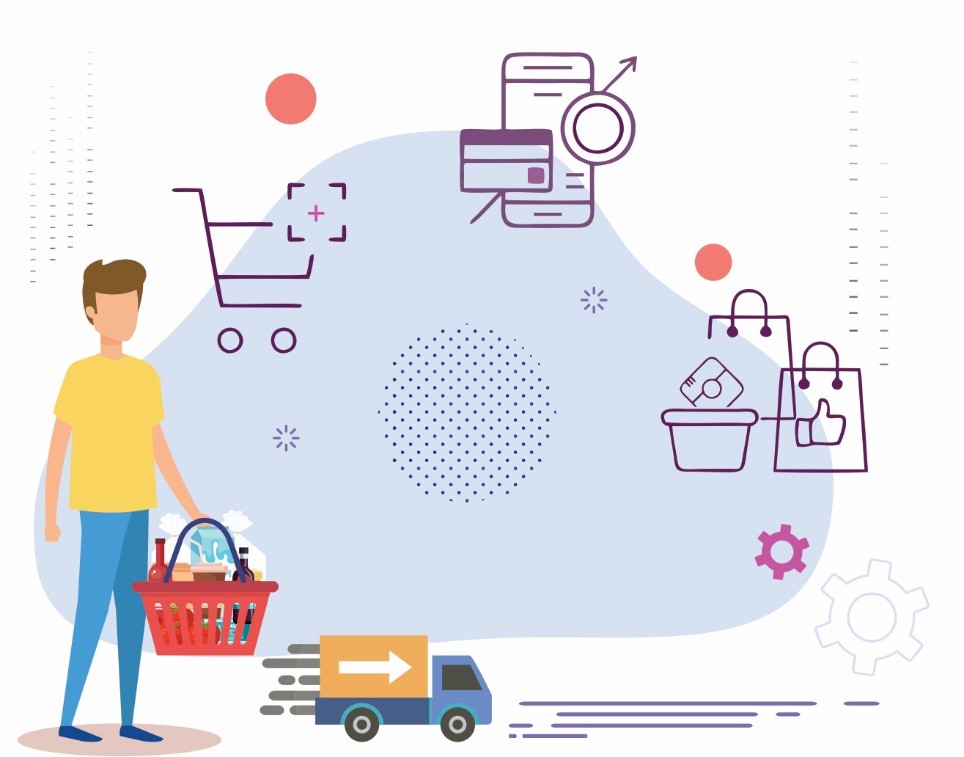 India is the on the road towards digital development. However, with growing e-commerce market, the losses have become a norm. Every day an e-commerce site comes up and they have to invest heavily in order to advertise and sustain in the market. The Indian government is doing the best to boost e-commerce market, yet many people haven't come online. Here are a couple of things that we may observe in the next few years.
#1 Innovation – They key to e-commerce success is innovation. Innovation helps companies improve their services and expand their reach. For instance, users have always disliked ads that seem irrelevant to them. But, the things need to be changed. Ads should be made engaging and worth watching. Sellers can use new ad formats to deliver smooth experiences.
#2 Exceptional Customer Experience – Customer is the heart of any business. Once you master the technique of delivering excellent customer service, you have already won half the battle. Small and medium business should learn from big players like Flipkart and Amazon on how to keep the customers at the forefront.
#3 Artificial Intelligence and Augmented Reality – Artificial Intelligence has revolutionized live chat support. The chatbots have become even smarter and they are designed to resolve customer queries faster. This will help in improving brand image and generate more revenue. Augmented Reality has also taken e-commerce industry by storm. It has successfully bridged the gap between physical and digital worlds by solving customer problems and quickly taking them through the sales funnel.
#4 Logistics – Logistics is the backbone of the e-commerce industry. Hence, the need of a powerful delivery and tracking system has become unavoidable. The sellers and shoppers both want to cut down the shipping cost. The courier company you choose to work with deeply impacts your business. Hence, be cautious while choosing your delivery partner and analyze them based on their shipping time, delivery costs, return pickups, etc.
How You Can Prepare for the Future?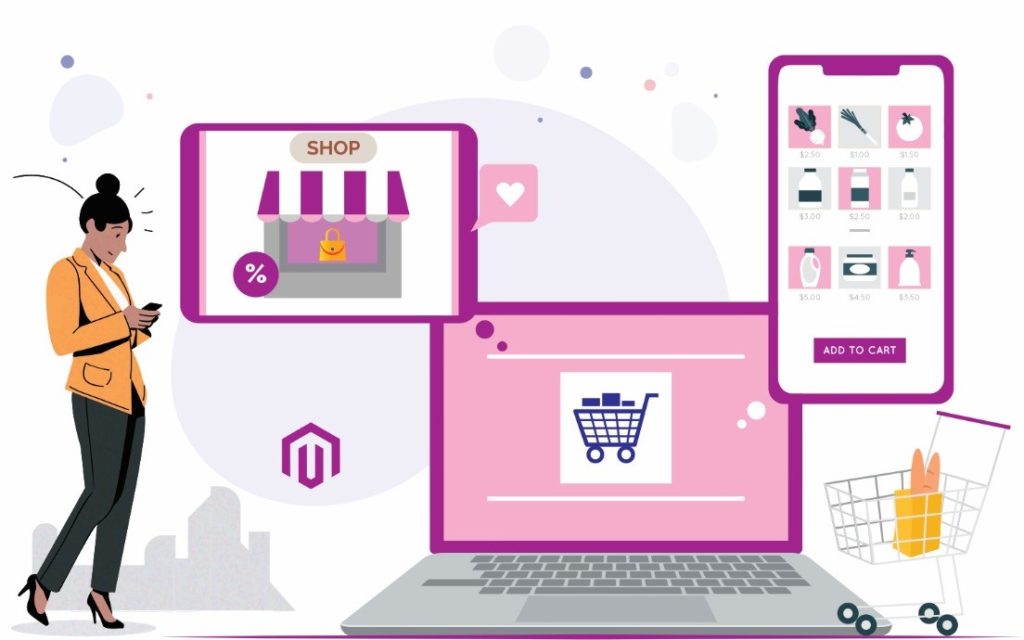 The e-commerce market has already evolved, but many more changes are yet to come. With the rise of e-commerce platforms like Magento and Shopify, paired with personalization tools and extensions, sellers are encouraged to take their business online. Creating a storefront is now easier with intuitive app development frameworks available in the market today. Let's understand what the future holds for e-commerce and how you can prepare your online business for the future.
#1 Leverage Social Media – Social media platforms have emerged as the easiest way to reach a wider audience across the globe. They are no longer just for socializing, but online shoppers are turning from native apps to social media shopping. That is because people now spend more time on social media than any other apps. Social media giants like Facebook, Instagram, Twitter and YouTube have already started providing sellers with plenty of social selling tools that are aimed towards reducing time and efforts.
#2 Embrace Voice Search – Smart voice search assistants have open doors to many more selling opportunities for online sellers. More and more people are using voice search to find the products they are looking for. Smart voice devices like Amazon Echo and Google Home are making it convenient for the users to shop without looking at the screen. The major difference that distinguishes regular searches from voice searches is the use of keywords. Rather than keywords, people use queries, such as "which is the nearest restaurant" when using voice search. SEO for e-commerce will still play a crucial role.
#3 Take Your Business on Mobile Devices – Keeping an eye on the latest trends and staying ahead of the competition is the key to successful e-commerce business. Shoppers today make purchases on the go. Offering a convenient way to shoppers to browse, buy and pay for the products through their mobile phones can be a game changer. Since time and place are no longer an obstacle, leverage this opportunity to deliver seamless and speedy user experience, and boost e-commerce sales.
#4 Personalize Ads – Users have been offered marketing ads by online storefronts for years. However, in the present era, e-commerce owners should put forth more efforts on offering significantly personalized ads that match customer interest and preferences. The ads should be such that users feel comfortable clicking on them and imparting their personal information.
#5 Marketing Automation – Online users often browse around for a while and leave the site without making a purchase. Such visitors can be converted into customers with the help of customized and automated marketing strategies. Remarketing, automated lead generating, email marketing and targeting abandoned cart users can help you bring more conversions.
The Bottom Line
E-commerce market in India is slowly and gradually evolving. There are still many horizontals and verticals to be explored. With use of social media, AI-based chat bots, augmented reality, voice-based assistants, etc. we expect to see e-commerce industry grow and evolve based on the best interest of the shoppers. This will bump up the Indian economy and boosts employment rates in the future.
Further Reading