When measuring the sales performance in e-commerce, it is very easy to get overwhelmed by vanity metrics that don't really pass useful information about how the sales are performing. As Avinash Kaushik, the digital marketing expert at Google says, most businesses are data rich, but information poor. That means all businesses have data, but they don't know how to leverage this data and produce meaningful information that adds value to their business.
New visits, clicks and all those are some shiny Key Performance Indicators (KPIs) that might look great in your report, but they give you zero information about what is actually happening in your system. For instance, you saw 1,000 new visitors in your Analytics, but did they purchase from you? How much did it cost to bring those 1,000 visitors? And how many actually placed the order out of the total number of visitors? KPIs are sometimes misleading and they give you false hopes of success. Often we are caught up in the sheer number of metrics to track and measure, but know that not all metrics are as important as others.
Therefore, identifying and tracking the right metrics can dramatically enhance your online store's performance. With right metrics, you can get actionable insights into how every aspect of your business is performing. Using this data you can bring impactful improvements to your business. But, before we get into top e-commerce KPIs, let's understand what KPIs are?
What are E-commerce KPIs and Why They are Important?
E-commerce KPIs determine how well your business, team or enterprise at large is performing against their sets of objectives and goals. There are certain KPIs that are common across all industries, but each business must identify its unique KPIs to track and measure on a regular basis that can help them improve their product, service and engagement with customers. It helps you see where you are standing at the moment, and what course you must take in order to achieve your targets.
KPIs are as important as setting goals and strategy. Without proper KPIs, it is difficult to measure progress over time. KPIs provide you with adequate information that can help you make informed decisions for your business and customers. In fact, its real value lies in the actions you take after analyzing the data. You will be able to more precisely devise strategies that boost your e-commerce sales, as well as identify loopholes within your business.
Here are top 10 e-commerce KPIs for improving sales, revenue and customer experience
#1 Website Traffic
Website Traffic is one of the most obvious KPIs that every e-commerce owner would want to watch. It refers to the total number of people who visit your e-commerce store. The more traffic your store receives, the better chance you have to turn those visitors into customers. In order to increase website traffic, you must be using numerous advertising and marketing tactics. However, more traffic doesn't necessarily mean more purchases. But, more traffic certainly helps in boosting your brand awareness. Website traffic can further be studied to identify more specific KPIs, such as time spend on the website, page views per visit, bounce rate and returning versus new customers.
#2 Conversion Rate
The Conversion rate is one of the most significant KPIs that refer to the percentage of visitors who buy from your online store. It shows the actual sales based on the number of people viewing your products. This KPI can be compared to page views, average time spent, average order value and traffic sources, which can bring more information about your users' behavior. It also tells you about how well your sales and marketing campaigns are performing.
#3 Cart Abandon Rate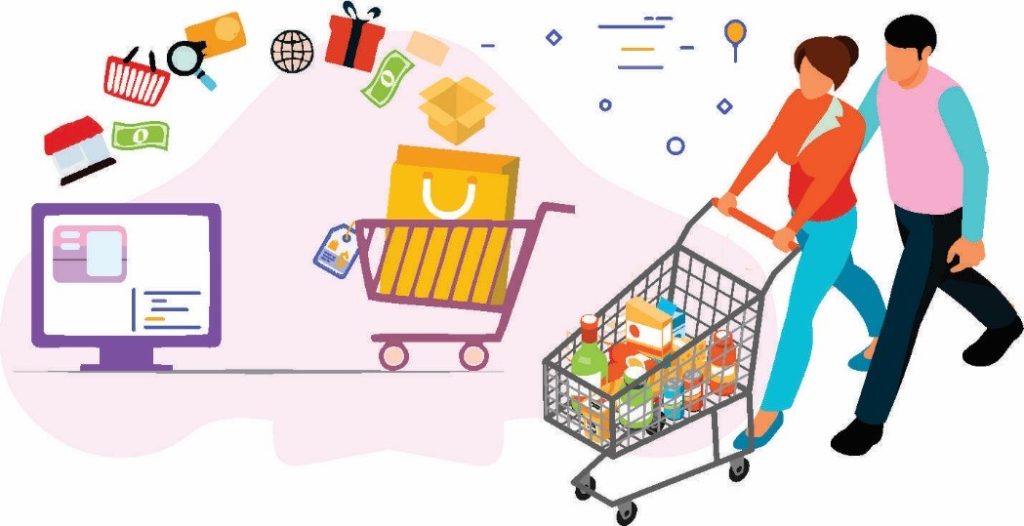 This e-commerce KPI tells you about how many people are adding products to the cart, but leaving your site without placing the order. The lower the number, the better. If your cart abandon rate is high, there must be too much friction in your shopping process. The reasons could be anything, such as insufficient payment options, hidden taxes, high shipping costs or complex checkout process. Compare this metric with other metrics in order to determine particular reasons, and come up with strategies that reduce cart abandonment rate.
#4 Bounce Rate
Bounce Rate refers to the number of visitors who leave your site after viewing only one page, without performing any action. These visitors may be coming from search engines or other referral sites. A high bounce rate indicates that your customers are not able to find what they are looking for, which makes Bounce Rate an important KPI to track in order to come up with strategies to retain more customers. Other factors that might be affecting your bounce rate are inappropriate website layout, poor content, not enough product images, UX issues, navigation delays and so on. Hence, develop and test strategies that help in reducing bounce rates and urge customers to buy your products.
#5 Customer Acquisition Cost (CAC)
Customer Acquisition Cost simply means how much money does it take to buy a customer. This cost includes marketing costs, email campaigns, advertising expenses, discounts offered and every penny that is spent in order to acquire customers. For example, if you spent $500 on advertising and $100 on email campaigns in a month and acquired 20 customers, then your CAC is $30 per customer. CAC should be compared with other metrics, such as average order value, website traffic and customer lifetime value, which can help you determine the cost to gain a customer, so you can allocate the marketing budget appropriately.
#6 Average Order Value (AOV)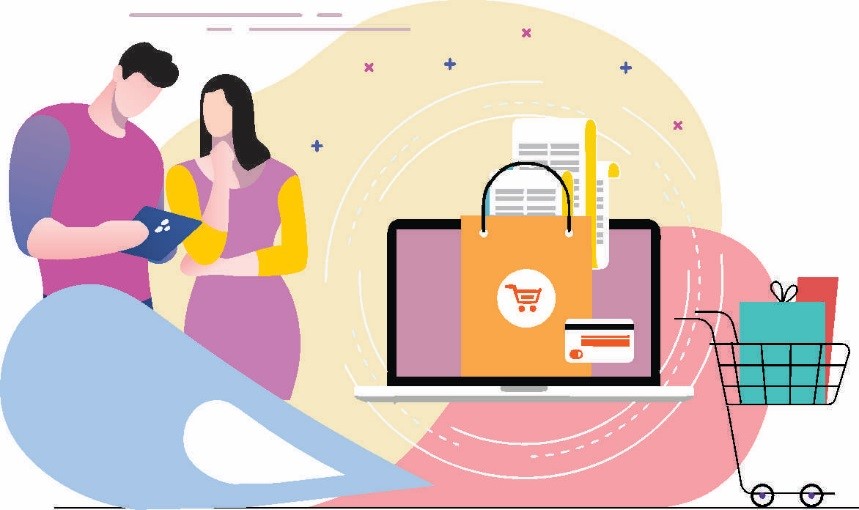 Your average order value is an average amount of money a single customer spends per order. AOV tells you how many people buy from you and in what quantities. Acquiring new customers won't help much unless they increase your average order value. Think of getting 1,000 new orders of $10 each, and 500 new orders of $100 each. The difference in revenue is huge because you are receiving the sum of $10,000 in the first case and $50,000 in the latter case. That means acquiring more customers is not the only way to increase revenue, but you need to work on increasing AOV as well.
#7 Customer Lifetime Value (CLV)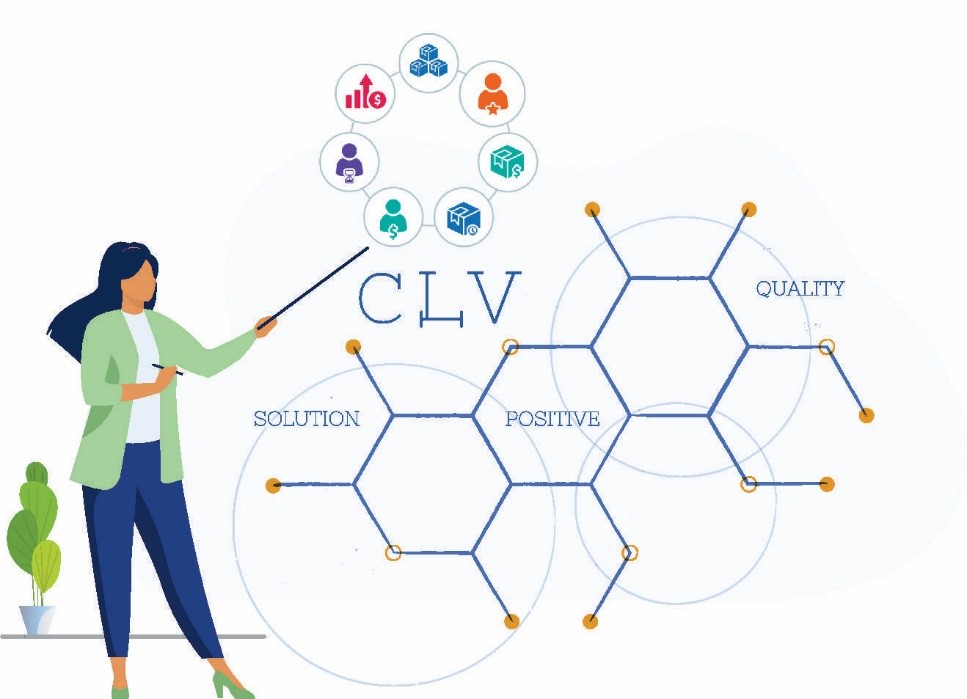 Customer Lifetime Value is an average amount of the net profit you earn from a single customer during a certain period. This metric tells you about how much a consumer is worth to your brand over the duration of their relationship with your business. Think of a customer who makes a single purchase of $200 versus the one who makes 10 purchases of $100 for the next five years. Using this information, you can invest in the right channels that can help you strengthen relationships with your customers. The longer they continue to purchase from you, the higher your earnings. This metric should be greater than the customer acquisition cost in order to generate revenue.
#8 Return on Investment (ROI)
This KPI measures the final profit gain after deducting all the sales and marketing expenses from the gross earnings. The higher the number, the better. If you are able to achieve a positive ROI from your products and services, you can reinvest your profits into more ads, traffic, growth and conversion rate optimization. In order to increase your ROI, keep working on improving your conversion rate and average order value, while reducing the lead costs.
#9 Pageviews Per Session
Pageviews per Session tells the number of pages a user visits during each visit. The amount of time users spend on your site depends on how effective your site content is. More page visits mean more engagement. However, if users are required to pass through many pages in order to find the products they are looking for, you might need to revamp your site design. In order to increase your pageviews in a session, try building internal links, write compelling articles and design intuitive webpages.
#10 Time to Purchase
Another important KPI to track is time to purchase. This metric refers to the amount of time taken by the visitors to convert into actual customers. While some shoppers may place the order in the first visit, others may visit several times before making the purchase. Time to purchase may not be a problem for e-commerce owners if they are selling expensive electronics that require intensive research before purchasing. On the other hand, while selling inexpensive fashion accessories, you may see purchases coming within one or two visits. Knowing an average Time to Purchase can help you make informed decisions about your sales and marketing by sending detailed information to your customers based on the products they are looking for.
Wrapping Up
KPIs can be overwhelming and confusing to implement, but the time and effort you spend in understanding and measuring them will surely pay off. We hope that tracking the above-mentioned KPIs help you in making smart business decisions and achieving your business objectives. Know that knowledge is power, so work on understanding your business data and yield actionable insights that propel your business.
Looking for personalized eCommerce search extension? Contact Wizzy.