The covid-19 pandemic has laid a great impact on the online shopping journey. From how customers interact with online platforms to how businesses extend their offerings to meet new needs, everything is evolving at a fast pace. Customers now demand total control over their purchase decision. Gone are the days when consumers log into a website via desktop or laptop to buy anything. Today, they want to make purchases on the go – from mobile devices, IoT devices, kiosks, wearable, voice-controlled devices and so on.
One trend that seems to offer such agility and flexibility is the headless commerce. Headless commerce is a type of website architecture that online retailers should adapt in order to gain more flexibility in delivering a smooth user shopping experience and boost e-commerce sales. It is the new buzzword in the e-commerce industry, which is most discussed, but least understood. Hence, let's dig into this article to understand what exactly the headless commerce is, its benefits and which types of businesses should care about it.
What is Headless Commerce?
Headless commerce simply means the separation of the front-end presentation layer from the back-end functionality of an e-commerce application. Traditionally, a front-end and back-end coordinates together to produce a great outcome. Meaning, the same platform is used for creating both front-end interface and back-end processes. However, the problem with this setup is that each framework has its own pros and cons. Some frameworks are better in building front-end, while some are better in managing back-end. For example, Shopify is an exceptional platform for order management and payment processing, but its features for UI customization are quite limited. When working on full-stack architecture, there is no way you can choose between different platforms for front-end and back-end.
Since headless approach decouples front-end and back-end, business owners can update user-interface, content, theme, social commerce, etc. individually, without affecting the e-commerce technology stack, business logic, security, management console, etc. Speaking about Shopify example, if you have chosen Shopify for being powerful e-commerce functionalities, you can choose another platform that offers suitable UI customization.
Major e-commerce platforms, such as Magento, BigCommerce and Shopify have already released APIs that enable brands to connect their back-end with a separate front-end solution. This is what the term 'Headless' means. The Head is the front-end of the application, and the headless architecture means you can manage your e-commerce store on the platform's back-end without being tied to its front-end.
Top 6 Reasons to Adopt Headless Commerce
The key idea behind the headless commerce approach is to seamlessly eradicate the need of the head without changing any logic. You can mix and match different front-end and back-end platforms to build a solution that meets your needs. Here are some reasons that would urge you to switch to headless commerce.
#1 Enhance Store Personalization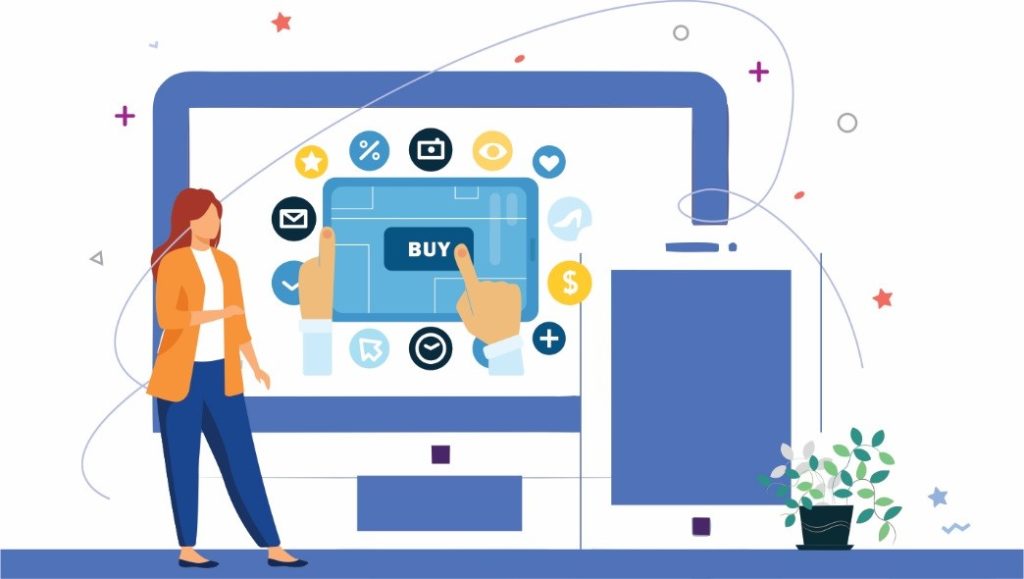 The e-commerce industry consists of over seven million stores, out of which nearly 1.8 million stores are in the US alone. Hence, you will need to have every possible thing that makes your store stand out and grab your customers attention. Traditional frameworks come with predefined experience for both store owners and customers. In simple words, the user experience is controlled by the platform. If you are satisfied with the experience offered by the framework, there could be nothing better than this.
Unlike traditional commerce that restricts you on the front-end, you can deliver a custom shopping experience to your users with headless commerce. It enables you to define the user experience that is right for your store. You can create your brand's own look and feel as well as control user experience much easily rather than finding yourself stuck with limitations.
#2 Fast Time to Market
In traditional commerce, the front-end and back-end share some resources, such as JavaScript files and CSS. Front-end developers working on the traditional commerce encounter a number of challenges throughout the project life cycle. Even a small change would require a great amount of time to update the code, database and the front-end layer.
But, in headless commerce, since front-end and back-end are loosely connected, you have to deal with managing only the front-end. That means you can make changes and release your product in the market much faster. As e-commerce trends continue evolve, you can keep up with their demands and introduce new touch-points pretty quickly without impacting the logic.
#3 Better Flexibility & Scalability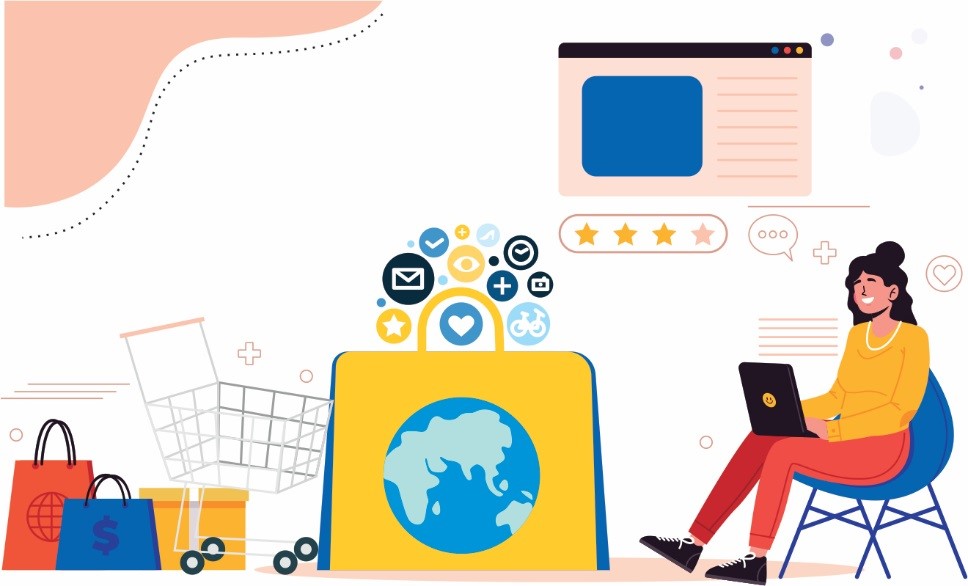 Building intuitive user interfaces with more scalability and flexibility is another big challenge for developers. When front-end and back-end are tightly coupled, it leaves no or little room for flexibility to make desired amendments. To make a single change, the developers have to go through multiple lines of coding between front-end and back-end to achieve the result. The project may seem scalable and flexible in the initial stages, but as you add more features over time, the customization will become difficult due to the limited capabilities of the platform.
Contrarily, headless commerce offers endless possibilities for customization since the front-end and back-end are decoupled. It does not affect the core processes, yet allow you to be flexible and scalable on the front-end. For making any changes in the presentation layer, you just need to consult front-end developer.
#4 Improve Store Efficiency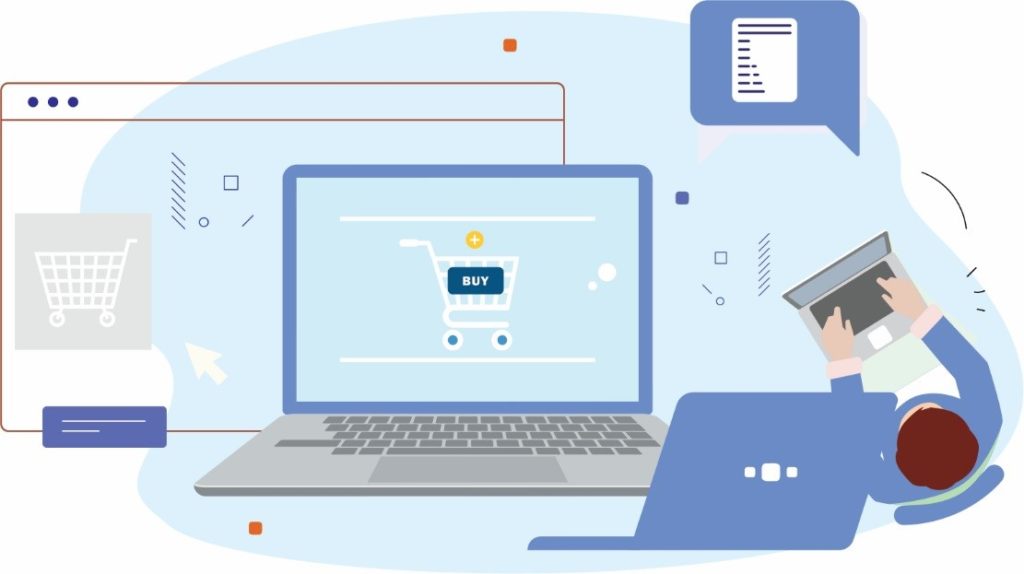 Efficiency is another great factor to consider when talking about headless commerce. Imagine you have multiple online storefronts for different locations and languages. If you are using a full-stack architecture, you may need to manage different back-ends for every site, which may turn out time-consuming. Furthermore, updating all the sites can often lead to data entry errors. The product and price may not stay same across all the sites.
However, with headless commerce, you can manage multiple sites from the same back-end. Since you have to deal with only one back-end, you will save a tremendous amount of time, and make sure your products and pricing details remain consistent throughout all of your channels. You can standardize the user experience and improve your store performance.
#5 Deliver Seamless User Experience
Customer preferences change over time. They don't stick to a specific sales channel to buy products. They may view an ad on Instagram and order on Amazon to opt for in-store pickup. Moreover, smart assistants like Google voice assistant and Amazon Alexa have also contributed considerably in online shopping. This makes necessary for the store owners to ensure customers are able to find what they are looking for with ease.
Headless commerce enables you to deliver a seamless user experience no matter what channel they choose to place the order. It allows you to serve your customers where they are and showcase products they are interested in. Not only you can offer consistent shopping experience, but you can incorporate all new channels that you may wish to add over time. You can do all of this by staying true to the brand's tone and feel, with unlimited capabilities to personalize store without having to worry about degrading the website performance.
#6 Get a Competitive Edge
Headless commerce allows you to roll out rapid updates without making any changes in the back-end to keep your store ahead in the competition. In the traditional commerce, it takes a few days or weeks to bring out a new update. That is because any change in the front-end would require respective change in the back-end. If you fall short in meeting customer expectations, you lose the game and hence, your customers.
With headless commerce, rolling out new updates and user interfaces is much faster. This is possible only because the update is needed on the front-end alone, and not the entire system. For instance, with the rise in the mobile users, you can easily optimize the mobile browsing experience without having to worry about the back-end. All this enables you to stand out and get a competitive edge.
Does Your Business Needs Headless Commerce?
The benefits of headless commerce appear to be clear, but it is important to understand that it is not for everyone. If budget is your main concern, then we suggest that you stick to full-stack system to keep your costs down until you are ready to expand. The ongoing costs of maintaining the headless commerce are much higher than the traditional solution. Moreover, you will have to deal with multiple technologies and vendors having their own ways of installation, configuration and troubleshooting. If you are looking for a generic all-in-one solution where you want everything under one roof or if you want to store and access data on internal servers, then a traditional platform may be the right choice for you.
However, if any of the above reasons belong to your e-commerce strategy list, then moving to headless commerce is right for you. Headless commerce is beneficial for the business that is looking to create unique and effective customer experiences in an omni-channel environment.
Finally, it all comes down to what business and individual requirements are, and what your long-term goals look like in order to switch to headless commerce.