The e-commerce market has become highly competitive, with hundreds and thousands of store owners striving to create their presence online. However, for both small and large e-commerce storefronts, the user experience plays a significant role in deciding the success of their site. User experience is the top priority as the people nowadays prefer convenience over a nifty appearance. As Shopify states, nearly 80% of all users admit that poor site experience can make them leave the store. Speaking of delivering a smooth customer experience, an efficient e-commerce site search solution is one of the crucial things that could win customers' hearts.
If your users are not able to find what they are looking for, they can quickly get frustrated. Even though you stock the exact same product they want, but if they are not able to locate it due to poor search engine or site interface, they are simply going to buy from your competitor. If you don't have what they are looking for, you can still suggest similar products on the no-results found page. Understand this that buyers are never going to make a perfect search. Oftentimes, they don't know the name of the product except a few parameters to look for their desired items. Your search engine and algorithm should be good enough to help them discover their products.
Using filters is the most common and efficient way to do this. E-commerce owners today have gone a step further by including faceted navigation along with a user-friendly interface to make this process even easier for their customers. Before we dig into how faceted navigation can transform the user experience, let's first understand what is faceted navigation?
What is Faceted Search Navigation?
Faceted navigation simply means allowing your customers to narrow down search results to the most relevant ones based on filters of specific attributes. Faceting means offering customers with a logical and relevant interface that allows them to filter and refine the search in order to easily find their desired products. For example, a user looking for a refrigerator can apply faceted navigation by choosing the preferred refrigerator capacity, size, power rating, brand and price that exactly fit into their requirements.
This is in high contrast with the conventional site search. Earlier, users would have to mention their own criteria while making a search. But, with faceted navigation, users are provided with predefined options, so they can filter through results gradually as they like. When you offer multi-facet navigation search to your customers, you are also enforcing purchase decisions and increasing the likelihood of placing the order and boosting your e-commerce sales.
How Faceted Navigation Works?
A faceted navigation system allows users to apply filters in a smart way. Usually, filters are used site-wide to narrow down search results based on color, category or brand. Faceted search can be used to suggest even more relevant filters to users. When you have thousands of items in your catalogue, there must be tens and thousands of individual product attributes associated with them. It could be very unproductive and nearly impossible to use all attributes as filters. But, based on search queries and product attributes, you can help users narrow down the search results by offering relevant facets. This can improve user experience considerably as you get as close to reading their minds as search technology can get today.
Why Faceted Navigation?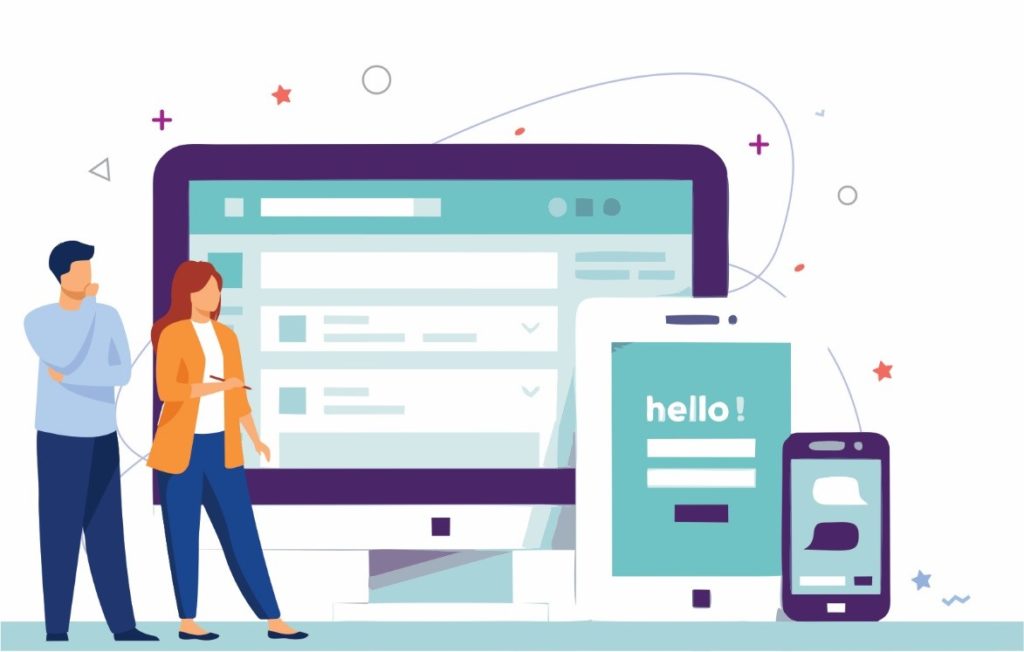 Faceted search navigation is probably the best search tool till date. It is a combination of terms that are logically structured. Users can mix and match facets in order to pin down the search results until they get a short list of relevant products. The whole idea behind faceted navigation is to deliver an enhanced shopping experience. Since with each step users reach close to their products, it gives them a sense of control while simplifying the shopping process. They can swiftly locate the product of their interest without being overwhelmed because of too many options. Furthermore, faceted search system tells users more about the products they are willing to buy.
What are the Benefits of Using Faceted Navigation in Your E-commerce Site?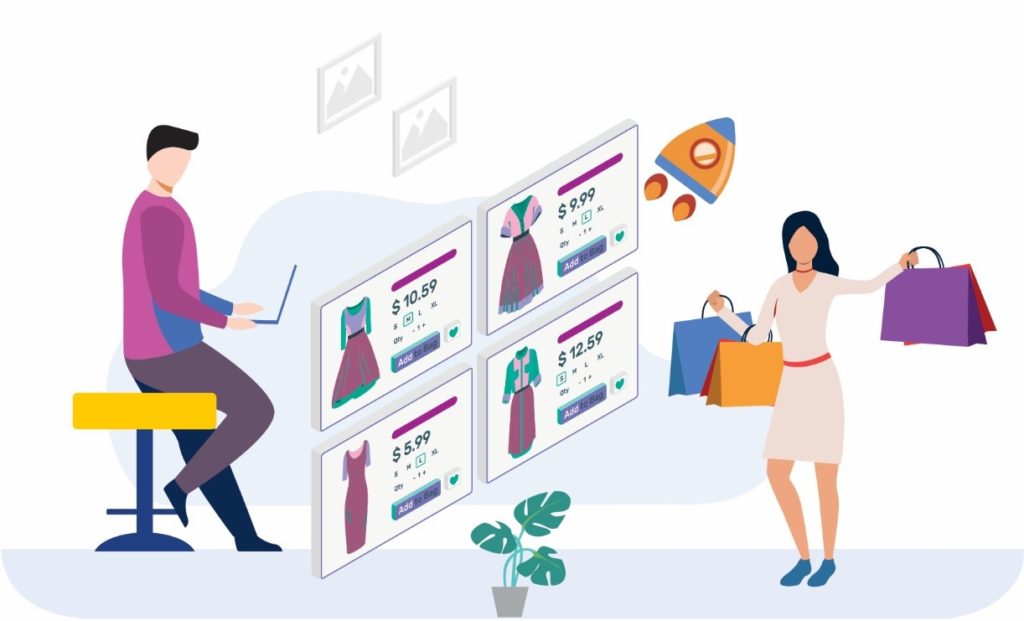 Faceted search system offers a number of benefits to both shoppers as well as e-commerce owner, especially when the store contains thousands of similar products. Here are some key benefits of adopting faceted navigation in your online store.
#1 Improves User Experience
The major benefit of using faceted navigation is that it dramatically improves the user experience. The customer shopping journey directly impacts your e-commerce success. When you offer seamless and simplified ordering process, your visitors are more likely to find what they are looking for. Moreover, faceted search takes shoppers through multiple filter options, so there's no need to do any guesswork. Since filters are relevant to your products, finding them become more efficient and easier. It will reduce the likelihood of shoppers bouncing off from your site due to poor shopping experience.
#2 Makes Exploring Products Intuitive
Findability is critical for e-commerce owners. People cannot buy what they cannot find. Therefore, the key to boost your site conversions is making it easy and convenient for prospects to highlight what they are looking for. It frees users from keyword responsibilities. Even if they are not sure what they are finding, facets outline some of the product attributes they might want to consider and provide suggestions rather than limiting their choices to one item. They won't be limited to the predetermined path, which puts control in their hands and makes their shopping journey a more personalized experience.
#3 Offers More Valuable Data Insights
Data is the key asset to ensure continued e-commerce improvement and optimization. The data you gather from your shoppers utilizing the facet search can be helpful in recognizing patterns and knowing what products they are interested in. The more data you collect, the greater your ability to detect trends in the shopper activities that could be useful in pitching more sales. For instance, if you find out that the majority of your buyers search for large sizes t-shirt instead of small and medium, then you know to stock up more quantity of large sizes. As much as you know about what your users are looking for, you can better invest in the right stock that match their needs.
#4 Reduces No-results Found Instances
The no-results found is such a bad experience for shoppers that they are three times more likely to abandon your site and never return. But, when you apply faceted navigation to your site, you are highly reducing the chances of users facing null-results. Unlike the regular search engine, where buyers are required to input details all by themselves, faceted navigation offers several options that guide them in the right direction. When users are given the ability to configure search results using facets that have their desired results, they will never find themselves in a situation when there are no results available.
#5 Improves SEO
Faceted navigation has proved to be one of the major elements in driving SEO for e-commerce. Search engine's crawling efficiency is largely dependent on how the products in your e-commerce store are organized. For large e-commerce sites having thousands of products and product pages, especially similar versions of the same product, crawling is a critical issue. Faceted navigation makes crawling of your content easy for the search bot. Know that a poorly designed faceted search can negatively impact your SEO, so it is best to choose a reliable e-commerce search solutions provider that can help you get the best results.
#6 Enables Customization
With faceted navigation, e-commerce owners can strategically place relevant filters for any product or category search query. Provide color options, price bar, size grids and so on to extend its effectiveness even further. As a merchant you can experiment with different layouts and see which brings maximum conversions. For instance, putting a price bar above color selection may yield more sales. Ultimately, it all depends on what your shoppers want and how quickly they can find them.
#7 Boosts Sales
That goes without saying, having an efficient faceted search navigation in place will certainly help you in converting more visitors. Faceted navigation takes shoppers directly to the products they are looking for, which puts them in a convenient position to complete the purchase and close the deal.
Wrapping Up
Faceted search navigation is truly an invaluable feature of e-commerce site search that can help in creating a frictionless shopping journey from search to placing the order. Having a simple input field as a search box is the thing of the past. Consumers today hardly know what they are looking for, therefore, even if you offer detailed product descriptions, categories and sub-categories, it won't be adequate to provide a great user experience.
Thus, if you are looking to add value to your customers shopping experience, faceted navigation should be a primary concern for you. Although it requires time and efforts to configure, but it is worth doing, considering the convenience it brings and help your site achieve good rankings in SERPs. Smaller stores may go with out-of-the-box extensions, but medium and large enterprises should go for powerful third-party search extensions like Wizzy, which is an ideal solution when you have hundreds and thousands of products to deal with.