One of the most important decisions all businesses make while starting an e-commerce store is choosing the right platform. You not only choose a framework, but decide the fate of your future business. Deploying the right platform will make your life significantly easier in creating, maintaining and managing the store in the long run. Not only it will improve the management on your end, but it can open doors to vast opportunities to help you boost e-commerce sales. Thus, it is not an exaggeration to mention that choosing the right framework has a vital impact on the success of your business, and hence the decision should be made wisely.
From many e-commerce options available out there, the two popular names that pop up again and again are Magento and Shopify. Both frameworks had gone through a number of changes and came up with many innovations to become one of the most preferred platforms in the market. Although both platforms are widely used by many well-known brands and enterprises, you may still be unsure about which one is a right framework of choice for your business. If you find your mind stuck between these two platforms, do not worry. We will compare both platforms on different aspects you can choose the right platform for your business.
#1 Ease of Use
One of the crucial factors to consider while choosing a framework is how easy it is to set up an online store and start selling. Selecting a platform that is too hard to use could harm your brand image. Setting up Shopify personalization app is quite easier than Magento. Within a couple of minutes of using the Shopify dashboard, store owners can build their shop. Moreover, its easy drag-and-drop website builder enables you to customize your application the way you want.
On the contrary, Magento has a steeper learning curve than Shopify. You will require technical knowledge as well as support from developers to build your Magento store. Magento may not seem like an ideal choice for beginners, but experienced users may love this highly customizable and flexible framework.
#2 Scalability
It goes without saying that you will want your e-commerce store grow and prosper with time, so you wouldn't like to go for a platform that is not scalable. Therefore, if you wish to scale your business in the near future, consider scalability as you select the platform. Shopify, at its core, is a simple tool. It is usually the best option when you are looking to run a small store with less commitments.
On the other hand, Magento is a highly extensible and scalable framework that offers countless customization options. You can add numerous Magento 2 must have extensions and functionalities to enhance its capabilities based on your business requirements. Furthermore, Magento can handle a large volume of traffic. Hence, if you are looking for a website that evolves without any hassle, then Magento is a better choice.
#3 Security
Security should be another great concern for e-commerce players. Hundreds of websites get hacked every day. According to a survey, more than 80% users don't prefer buying from the online store that is not secure. Hence, having all the necessary security patches applied to your store is of the utmost importance. Shopify supports all six layers of PCI standards and offers SSL encryption to protect buyers information. Moreover, it regularly updates the security patches in order to ensure optimum security. However, Shopify being a cloud-based platform, it provides very less room for fixing security loopholes.
Magento, on the other hand, is a self-hosted platform, which plays a significant role in keeping your storefront protected. With Magento, you are required to take a more pragmatic approach to meet PCI standards. Although Magento offers sufficient security patches and updates, but it is up to the development team to implement all those patches to keep your site safe and secure.
#4 Performance
The performance is vital for the success of any website. The users don't like browsing the site that takes too much time to load and you may lose potential sales. They will choose your competitors over you. Since Shopify is a hosted solution, it takes care of the page loading speed and performance. The platform itself improves Shopify search speed without requiring you to make any inputs. You have very little control over the hosting environment.
As a self-hosted platform, Magento allows you to choose your preferred server, and make all the performance tweaks to speed up your website. With new improvements in Magento 2, you can improve Magento search and store performance by minimizing server response time. When considering site search speed, both platforms offer plenty of e-commerce site search solutions that deliver fast and relevant results.
#5 SEO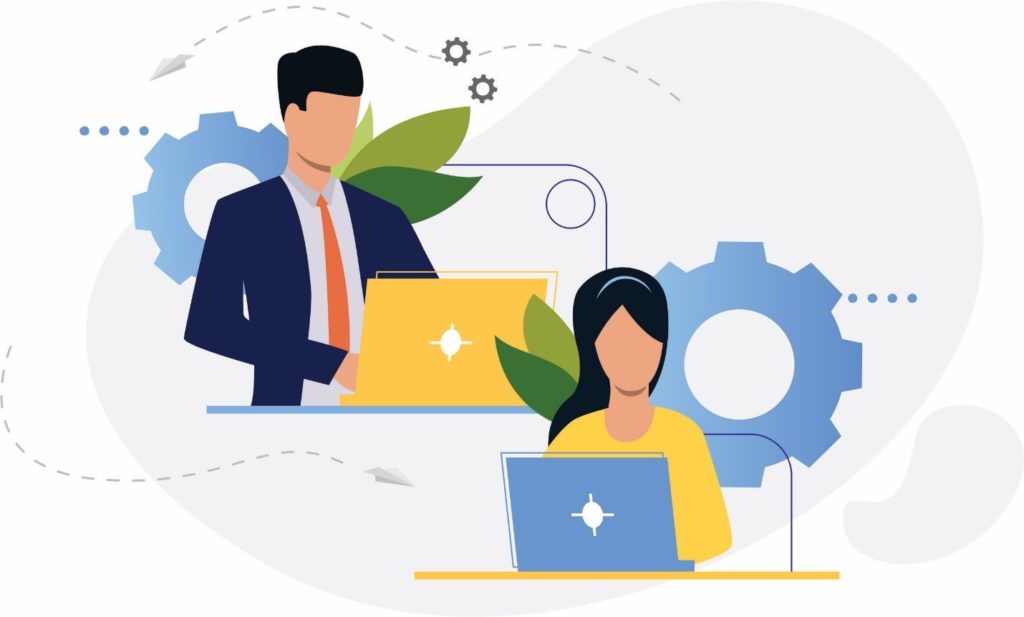 More than 85% of all users search online and 75% of them don't scroll past the first page of results. This makes very important for your online store to be found on leading search engines like Google. Both Shopify and Magento offer great SEO capabilities, particularly when you integrate extensions and plug-ins. Shopify is more dependable on apps for its SEO. You will need to scour the app store in order to find apps to fulfil your SEO needs. However, it is still a better bet from a beginner's perspective.
On the other hand, Magento excels in SEO. Although Magento doesn't come fully optimized out-of-the-box, but it offers plenty of guides to enhance your strategy for maximum results. With Magento, you can manage alt tags, redirects, permalink, URLs and no-follow links. All these techniques make it easier for the search engines to crawl your e-commerce site and determine its structure. However, you may need to hire an SEO expert for Magento to leverage its full capabilities.
#6 Extensions and Apps
Both platforms come with basic e-commerce features out-of-the-box. But, if you feel your store is lacking some features, adding plug-ins become really important to extend the functionality of your site. Shopify offers nearly 3000 apps, both free and premium, for different areas of your site, such as one-step checkout, shipping, email marketing, payment gateway integration, Shopify search app and so on.
While in the Magento marketplace, there are over 5000 extensions and add-ons to choose from. It is not just the large quantity of extensions that make Magento more versatile, but the efficiency of its features. You may need to work with a Magento developer to integrate these extensions. At the same time, the integration process in Shopify is much easier than Magento, which just takes a few clicks to install all must-have Shopify apps and start running.
#7 Themes
Creating a successful online store involves having a responsive theme that encourages trust in your brand. As the theme is what your customers see when they visit your site, it is important that you choose a platform that offers a wide range of theme options. Both Magento and Shopify offer free as well as premium themes. Shopify themes are all mobile-responsive, which means your site will run flawlessly on any mobile device. You can easily customize your desired theme without touching even a single line of code. Although Shopify offers very few free themes, the prices of paid themes don't go above $200.
Magento ready-made themes are not much expensive, but if you choose to go for custom themes, they may go up to $25,000. These custom themes are usually preferred by large enterprises with heavy budgets.Moreover, Magento themes may not be mobile-friendly out-of-the-box, so you may need to hire professional Magento designers to optimize the theme for your site.
#8 Cost
When selecting the right e-commerce framework, one of the most important aspects to consider is how much it is going to cost to build and maintain the store. Shopify is a Software as a Service product, meaning you are supposed to pay a monthly subscription fee to use the Shopify platform. This cost covers the charge for web hosting, maintenance, support, security, bandwidth and other services that you need to start your store. You are not required to pay any additional charges. The basic Shopify package starts from $29 per month and goes up to $299 per month for more advanced plans. There is also a Shopify Plus plan that costs $2000 per month, which is designed for larger enterprises.
Being an open-source, Magento Community Edition is free to use. However, you will need to pay for hosting, design, development, maintenance and security. These costs could quickly add up to $20,000 a year. Magento Enterprise Edition is a licensed version that usually starts from $22,000 per year. So, if you are a looking for a cheaper option with all the necessary features, Shopify is a better bet.
Which E-Commerce Platform is Right for You?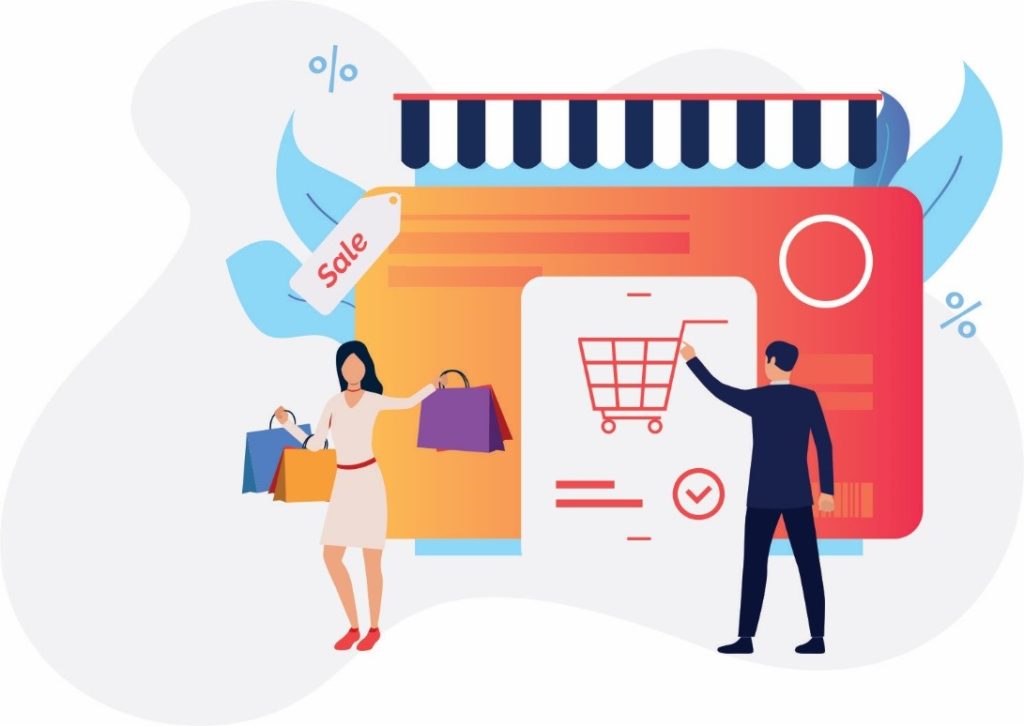 Are you a new to e-commerce and looking to start a store with a few hundred products? Then Shopify is perhaps the right solution for small and medium-sized businesses. But, if you are looking for a solution that offers endless features and handle thousands of products, Magento may be the right choice. Your ultimate decision depends on what is right for you and your business requirements.