For many businesses, site search is just a box in the UX checklist that needs to be ticked. It is often perceived as a small space where visitors type in their searches. With customer expectations growing higher than ever and acquisition getting harder than ever, brands that don't leverage the full of potential of site search may lose the game. In fact, over 30% of all visitors use site search to find their desired items.
Site search can be an invaluable asset to your online business that can drive conversions and positive user experiences. However, this is possible only when you have an intelligent site search installed. A smart site search encompasses related search, smart suggestions, analytics and much more. All these things when combined together can truly transform your e-commerce store and give you detailed insight into your buyers' behavior. Used successfully, this data can be useful in customer retention and give you a competitive advantage.
3 Reasons You Should Have an Efficient Site Search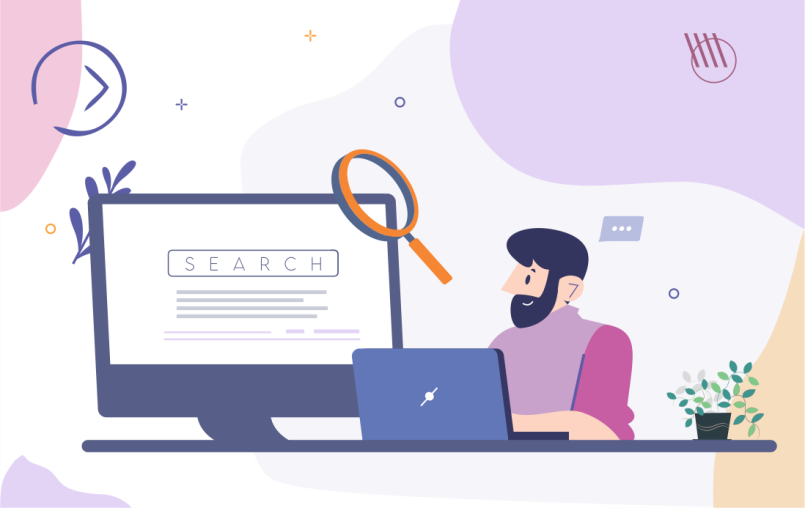 #1 It makes easy for customers to discover products
The truth is customers' needs change. If you don't meet their expectations right away, they will leave your store and head over to your competitor's site. With little time and patience, shoppers expect to receive rapid results, comfort and ease of shopping. Google and Amazon search have conditioned users about what to expect from a search bar. That means if your search box fails to deliver relevant results and great experiences, they will simply go to your competitors who can.
That's when a smart search solution, such as Wizzy, can come to your rescue. Although advanced technology comes with a price, it's worth the investment considering the benefits it reaps. The better the search experience you offer, the more time and money your users will spend in your shop.
#2 People who use search bar are more likely to place an order
People who use search show a clear intent to purchase as they enter product names they wish to discover compared to those who use standard navigation. The consumer has completed information gathering, found the website, and now trying to find something specific. They are probably in the last stage of the buying process, and they just want to ensure other buying motivators, such as price, warranty and shipping charges.
The search tool comes with an expectation of delivering relevant results, which consequently promotes the search box as a preferred option. People expect a frictionless journey to the product detail page. Based on a research, conversion rates through on-site search can go up to 50% higher. This can only work if your site search can deliver relevant results based on customer preferences.

#3 You can make better business decisions with insights about user shopping behavior and needs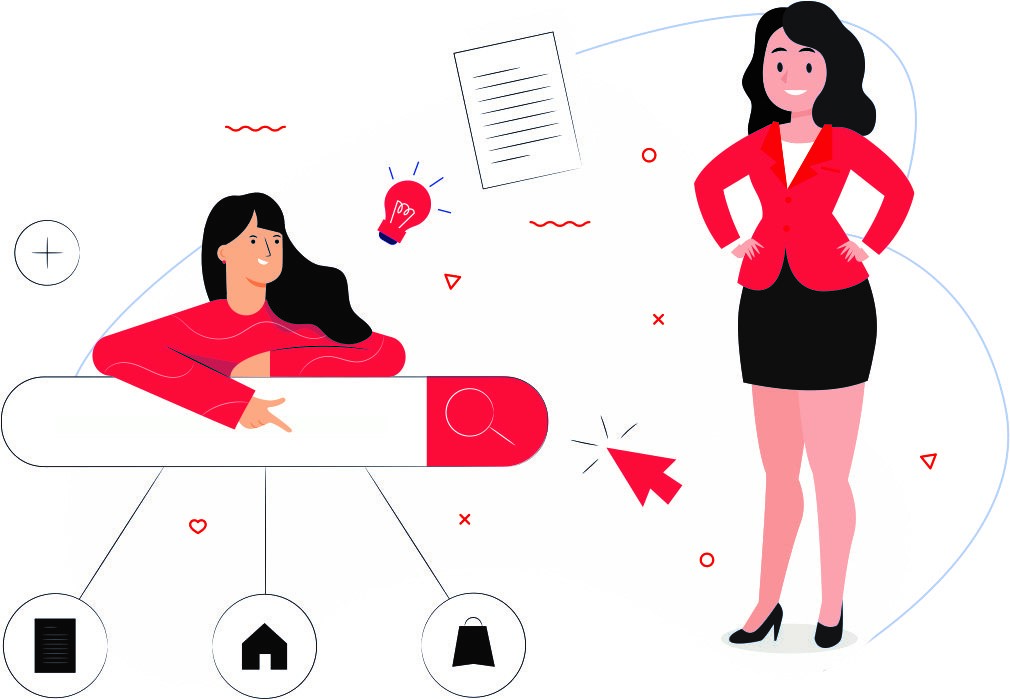 A really good site search can collect invaluable data about what buyers are looking for and how they engage with your site. With this information, you can create analytic reports that provide you with insights about which product are becoming more or less popular, so you can design your marketing plans according. You can also get to know what your buyers wish you could have sold. If you see a rise in search about specific products or brands that you don't stock, you should consider including them in your inventory.
Furthermore, you can gain insight on what terms or language your shoppers use to search for a particular product. This information can be extremely useful for creating effective PPC campaigns. Imagine how accurately you can target customers with this data.
How to Optimize and Improve Site Search to Boost Your Conversion Rate
Just as having a search box isn't enough to gain conversions, these practices will help you transform your online store.
#1 Make your search easily visible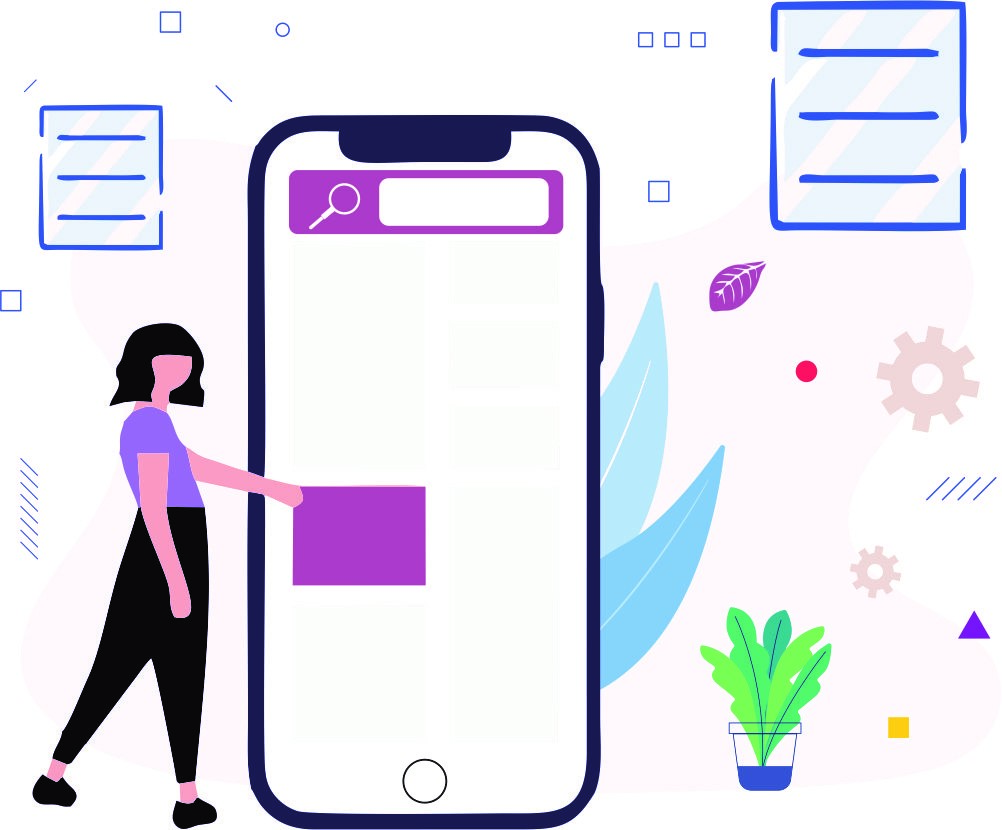 This may sound simple, but it is of the utmost importance. Content-heavy websites must have a clearly identifiable search bar. If the people are not able to see it, you could be losing about 30% potential sales. Search box doesn't need to be big or bold, but should be easy-to-spot as soon as users arrive to your store. An ideal place to keep the search bar is at the center or right side of the page. These are conventional places as users are accustomed to searching there.
Make sure the search has full open text field that gives users a sense of safety knowing that they can also use the search box to navigate to their desired product pages. Another common practice is to use a magnifying glass icon or Go button next to the search box, so users can know where to click after typing the query.

#2 Use site search with autocomplete feature
Autocomplete feature in the search dramatically improves the search experience by guiding customers to relevant products. As the users start typing the query, a drop down of suggestions of popular or related products appear. A good autocomplete solution can deliver positive experiences, such as reducing the amount of work users have to do, guiding them to fine-tune their queries and presenting relevant results faster.
Autocomplete truly boosts search conversion rates if the search tool is responsive and relevant. As the users enter a query, it is as if they are communicating with the search engine that allows the tool to return the most relevant results. In the long run, autocomplete feature not only improves the relevancy of results, but increases the users' time on the site.
#3 Integrate Natural Language Processing for enhanced results
Users enter queries pretty much the same way they would say to a salesman or a friend, and expect to get relevant answers. NLP-enabled search simply means processing the natural language queries, and deliver results based not only on the keywords, but the meaning and sentiment of the phrases. For instance, if a user searches for 'men shoes size 9 under 30 dollars', and he gets exactly the list of results he wanted. This speeds up the buying process and saves plenty of time and efforts of the buyer.
NLP has proven to deliver not only better results and enhanced customer experience, but give you a deep insight on what your users are searching for. Using this data,  you can effectively understand customer behavior and intention, which can be useful in optimizing SEO and marketing campaigns. NLP is already utilized by some of the biggest companies, including Amazon, Facebook and Apple.
#4 Focus on mobile search for better traffic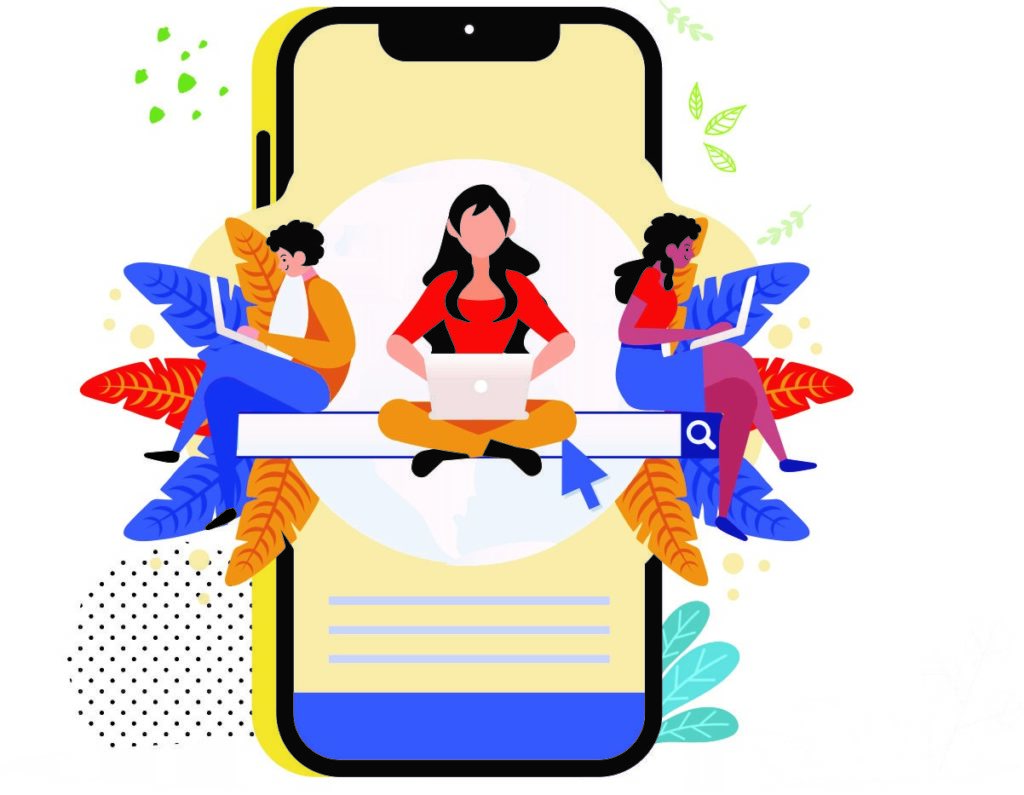 The number of products viewed on mobile screen is limited to 1 or 2, or maximum 3, compared to dozens on the desktop screen. Mobile shopping quickly becomes tedious, and that is how you lose a customer. However, making the search box easily visible on the mobile phone can accelerate the path to purchase and you can receive higher conversions. Therefore, it is good to have a dedicated mobile version of your online store.
Another important element that can increase mobile conversion rates is the faceted search. Compared to hierarchy and pull-down navigation system, faceted search can increase conversions by 20%. A user-friendly interface that offers well-optimized search along with better filters and facets, all contribute in improving conversion rates.
#5 Allow users to filter the results page
The quality of the search results page decides whether the user will proceed using your site or leave it. Not only you want the search experience to be hassle-free and easy, you should also bring up relevant results. With a good site search, you should be able to customize the search results to a great extent by including filters with facets. This is a great way for sites that stock a large range of products to narrow down search results.
For instance, if a user searches for a white shirt, and your search displays all the products that are defined as white shirt. This results page can further be refined by offering relevant filters, such as size, style, length, price and so on. If you provide handy filters, you can deliver more accurate and relevant results to your user. Think of this as a simple helping hand that will bring a great improvement in your sales.
#6 Buy third-party search tool
Companies that don't have large e-commerce development teams or want to use their development teams for their core tasks, should opt for third-party search solution, like Wizzy. Wizzy offers a wide range of solutions for both small as well as large retailers. Small retailers may start using it out-of-the-box with little implementation while large retailers can customize and add features based on their requirements.
Since the primary job of the third-party search provider is to bring an intuitive search solution in the market, they implement industry-standard best practices to ensure they deliver satisfactory results. Third-party search tools continually strive to come up with new features, so e-commerce owners can leverage new opportunities on a regular basis.
The Bottom
Line Most shoppers today have a clear idea about what they are looking for. Your job is to remove all the barriers that could hinder them from discovering it. Encourage them to use the search tool, and make the product discovering journey a seamless experience for them. Integrating the above-mentioned practices may seem overwhelming, but it is worth doing given the benefits it offers. Wizzy is one of the best e-commerce search solutions that is ideal for enterprises of all sizes looking to improve the site search experience and meet their business goals. Thus, if you wish to improve user experience, achieve greater customer retention and boost overall brand loyalty, get Wizzy on-site search tool right away.