Do you know only about 50% of all businesses don't survive for more than five years. Failing to understand their customer behavior and using wrong marketing strategies are the two major reasons why businesses fail. That means entrepreneurs must come up with effective ways that ensure sustainability and growth for a longer duration. One of the surefire ways to guarantee that your business remains profitable regardless of the competition is by conducting customer segmentation.
However, many businesses often overlook the importance of customer segmentation and leave heaps of cash on the table because of not using the customer data. Understand that all the customers have different needs, expectations, characteristics and preferences. Therefore, understanding your customer needs and segmenting them eliminates the guesswork, so you can have a clear idea of what marketing works for them that translates into more money.
But, what exactly is E-commerce Customer Segmentation?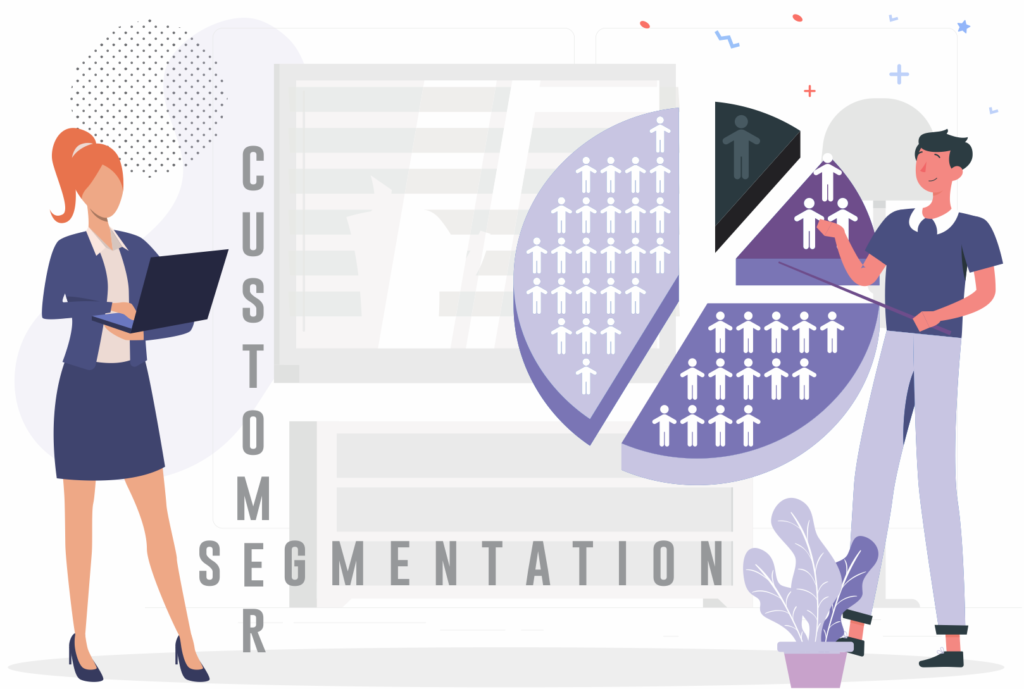 Customer segmentation simply means grouping your customers based on similar characteristics. These characteristics include, age, gender, geographic location, purchase behavior, language and so on that help you in showcasing personalized products, offers and coming up with marketing strategies that resonate with your target customer group.
Earlier, businesses used one-size-fits-all strategy that turned out ineffective and not cost-efficient. It focused on marketing the products to everyone and everywhere, assuming the people who would be interested would inquire or purchase. Moreover, they would send out the same emails to everyone, which would ultimately end up in the spam folder, and hardly any customer would take the action.
What are Different Customer Segments?
Customers are majorly distinguished in four groups:
#1 Demographic Customer Segmentation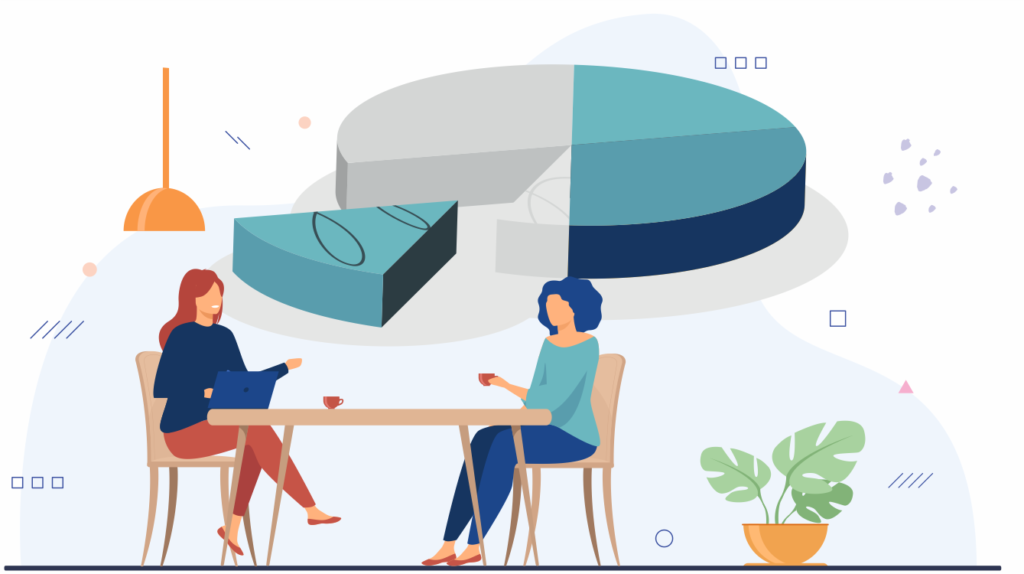 Demographic segmentation considers single characteristics of every customer as an individual. This segmentation is done based on the age, gender, occupation, budget, birthdays, ethnicity, marital status and so on. It is easiest to set up as this segmentation is completely dependent on the available customer data.
#2 Behavioral Customer Segmentation
Behavioral customer segmentation classifies your customers based on their past online shopping behavior with your brand. It creates homogeneous categories of users with similar shopping behavior or intentions, such as high spenders, cart abandoners or discount seekers.
#3 Geographic Customer Segmentation
Geographic segmentation is pretty simple – it means grouping your customers based on their city, state, region, country or neighborhood. It helps in creating promotions and giveaways, so you can target audience in the specific state or country. This also includes climate, currency and language of the region.

#4 Psychographic Customer Segmentation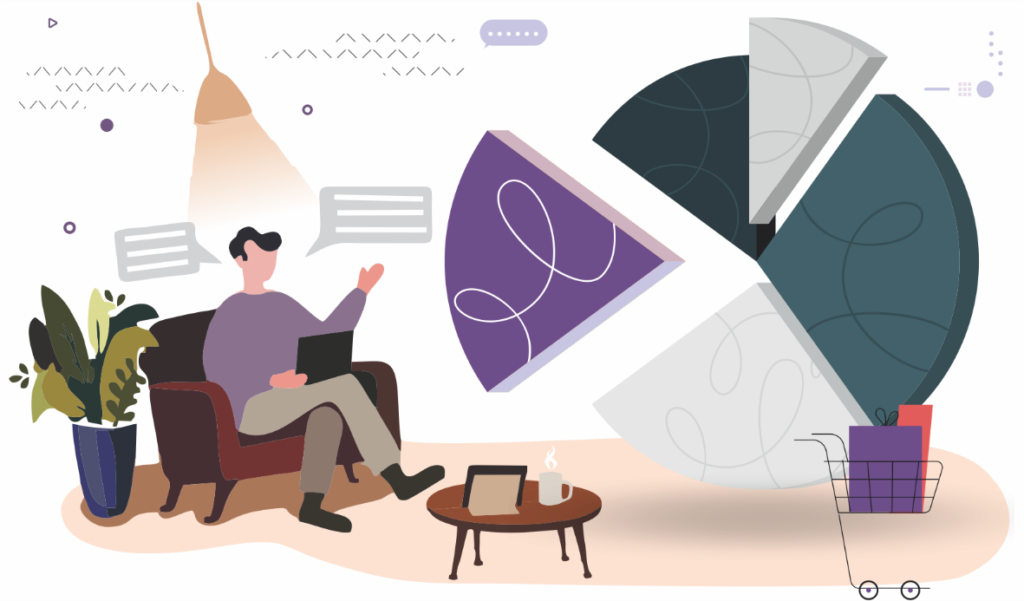 In the present e-commerce world, people gravitate towards a brand that understands their needs, feelings, beliefs, interests and lifestyles. With this type of segmentation, marketers can focus on buyers who are more likely to convert. The selection may be based on related to groups like, environmentally-conscious people, gaming fans, etc.
These primary segments are further categorized into different segments, which can help you present relevant offers to each of them.
#1 One-time customers
One-time customers are the ones who have purchased your products only once. This group can easily identified by firing a query of 'order=1' in your database. Segmenting your one-time customers, you can lure them into making more purchases. This can be done by offering exclusive discounts, pitching cross-sell and upsell products or request to post a review of their first purchase.
#2 Repeat customers
Repeat customers are those who have already purchased from you before, and congratulations, they have come back again. Within this segment, you can know whether the customer has visited within a short period or who haven't been to your website in a while. If your customer has not visited you in a while, then you must know how to re-engage them.
#3 Loyal customers
Loyal customers are also repeat customers, but they buy more often. They make the steady flow of revenue possible by regularly interacting with your campaigns and offers, which is crucial for your brand's growth and sustainability. Therefore, it is essential to retain their interest in your store by creating loyalty rewards program, offering exclusive discount and asking for their opinion in creating a new product line.
#4 Review-dependent buyers
These are the buyers who rely on reviews before making a purchase. In fact, 95% of all customers check customer reviews and nearly 85% check negative customer reviews before making a purchase. Take time to learn about who spend the most time on product review page. If they have been eyeing on a product for a long time, send them emails informing what others are saying about that product. This could boost confidence and urge them to buy from you.
#5 High Spending customers
Every e-commerce store has some buyers who spend thousands of dollars on products compared to other customers. They either shop too often or place large orders. Either way, they are invaluable for your brand as they help you make far more profit than others for the same customer-acquisition cost. Therefore, make their shopping experience as smooth and memorable as possible by giving them early access to new products, free and express shipping, free gift wrap, priority support and value packs.
#6 Indecisive customers
No matter how hard you try, there will be some customers who keep browsing the site, but rarely buy. They might chat a lot with your customer service executives, or abandoning carts all the time. For whatever reason, it is hard for them to make a decision, which could ultimately result in losing a potential sale. Influence their buying decision by offering them with more information, highlighting the key features, adding social proof and clearly mentioning return and refund policy.
#7 Thrifty shoppers
Understanding customer habits can help a lot if you want your marketing campaigns to be effective. Unlike high spenders, thrifty shoppers buy in small quantities, but buy more often. For instance, if they are buying a bottle of shampoo that would last for about a month, it is easy to anticipate when they will come back and shop. Thrifty shoppers are those who buy what they need at the moment.
#8 Goal-oriented shoppers
Goal-oriented shoppers are pretty easy to identify. Their goal is straightforward – find the product using the search bar, narrow down the choices by filtering size, color or material preference, locate the product of their choice, and buy instantly if it suits their needs. In this case, provide them with an intuitive search engine, like Wizzyand provide all the necessary filters and facets that help them locate the most relevant products.
#9 Idle customers
Idle customers are those who require additional attention because they haven't made any purchases in a while. Using recency, frequency and monetary value, these customers are high in recency and monetary value, but low in frequency. For starters, you can bring these customers back by telling them that you miss them. Tell them that you understand their needs and provide incentives for coming back to your store.
#10 Cart abandoners
These are the customers who add products to the cart, but don't complete the order. We all know abandoned carts are one of the largest pain points, and are very difficult to drive customers back to your store. Sending a 'come back' email based on their level of interest and product would certainly work. With this information, you can come up with personalized email for each segment and add relevant products based on their interests.
#11 Coupon lovers
Many people prefer to shop from a particular brand because of the discounts and coupons they offer. This segment of customers buys only when there is a discount available. You can leverage this situation and use this behavior to attract your prospects. Filter the segment based on 'used a coupon', and create discounts based on their browsing history and orders pending in the cart. The goal is to increase the number of orders, and not to devalue your products.
#12 Price-conscious shoppers
Price-conscious shoppers always stick to their specific budget and don't confirm the order right away. To track such prospects, look for who browse your discounted products, who has been back to your shop with a coupon code and who sorts the products from low-to-high price. Once you identify them, offer them a limited time offer, or offer price-match promise if you believe you have the lowest price tag.
#13 Newsletter and e-book subscribers
Offering newsletter and e-book subscription is one of the guaranteed ways to keep your customers engaged with your brand post purchase as well as motivate them to make purchases in the future. If you have spent hundreds and thousands of dollars for content creation and marketing, you would want to know who reads your content. Create a group of users who have subscribed to your newsletter subscription, and regularly send out updates about new products and features. You can also offer insider tips, free consultation and discounts.
#14 Enthusiast browsers
Enthusiast browsers are a bunch of people who have been recently looking at your store, but have no intention to buy the product, at least right now. That means they are interested in your products, but for some reason they are hesitant to shop from you. Hence, you must make efforts in order to encourage them to make their first purchase by giving them a discount on their first order, generating stellar content and suggest relevant products based on the products they have viewed.
The Bottom Line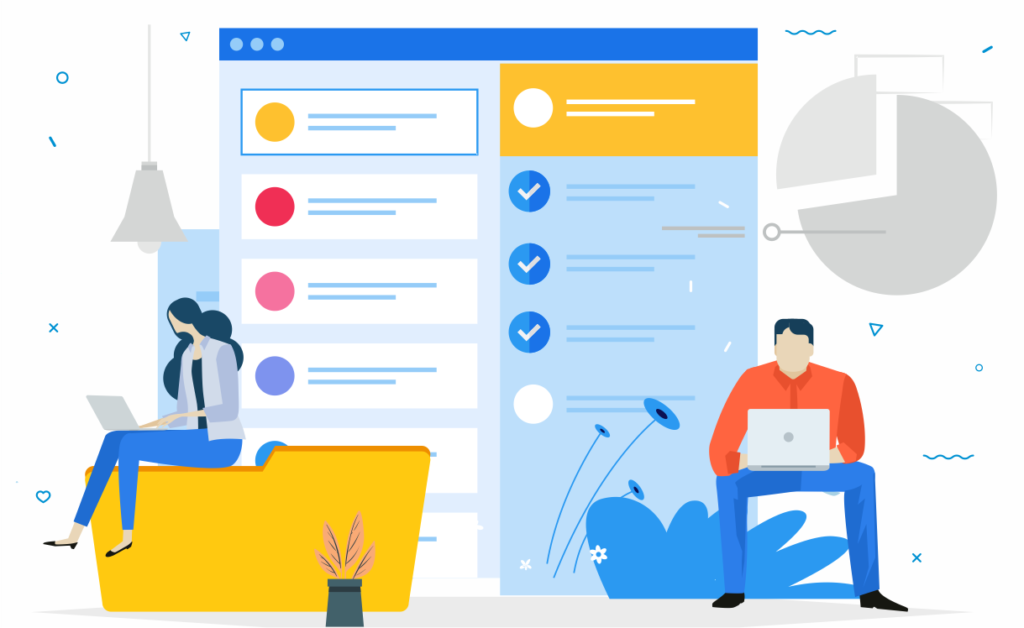 You can segment customers based on the basic levels, but if you want to delight customers, segment them according to their shopping behavior. All the e-commerce segmentation discussed above, the main goal is to make the buying process a breeze. Of course, the customer segmentation strategies may differ based on your brand, products and audience, but the end goal remains the same – to make the buying process convenient and comfortable. During the process, make sure you cautiously store customer data to protect their confidential information. More importantly, ensure you keep the information regularly updated in order to make an informed decision.