We all have been hearing various business models over the last few years, such as B2B, B2C, D2C, C2C and so on. But, what model does our business belong and how it can benefit us is what needs to be understood. One model quickly became the favorite of many independent brands that enabled them to enter the market directly, cutting the middlemen. Yes, we are referring to the D2C business model.
What is the D2C Business Model?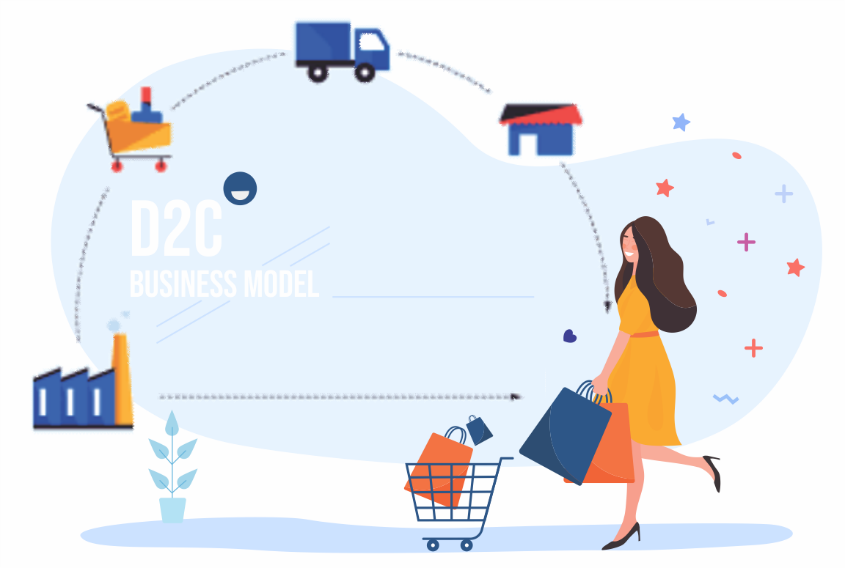 Direct-to-Customer or D2C is fast becoming a popular business model for brands to reach their customer directly. Rather than involving retailers or wholesalers, these brands can sell directly to the end-customer. Such brands may use mediums like the e-commerce storefront, a retail outlet or social media networks. However, the basic idea remains the same – to remove middlemen or resellers and reach consumers directly.
There are many benefits of D2C model, but to name a few, it eradicates the barrier between the manufacturer and consumer, allowing manufacturers to have a better control over their brand. On the other hand, it allows consumers to buy products at a cheaper price, and interact with the brand directly.
Earlier, before the evolution of the internet, it was impossible to imagine a D2C business performing successfully. However, gradually with ease of logistics, plenty of web tools and the emergence of social networks have resulted in a few success stories in this model.
How D2C Model Headed After Being Hit by Covid-19
The global pandemic of covid-19 has put globalization at a critical point and many countries have already started taking measures to protect their local and small business, providing them relief from MNC giants. Although this restricts the access to the foreign markets, but it offered a golden opportunity to accelerate efforts towards D2C model. In other words, retailers may lose business if they don't adopt D2C model or other channels of online selling that address new customer habits.
According to a research conducted by Scalefast on Consumer Behavior, it clearly indicates that D2C model is going to thrive in the future:
Over 60% users would share their information with the brand if they offer an improved shopping experience.
Over 50% users expect to get an exclusive discount within 24 hours of their first interaction with the brand.
For more than 20% customers, same-day delivery option is a crucial purchase decision.
More than 25% customers prefer shopping through a D2C brand because of improved user experience and enhance security on the payment gateway.
Over 50% consumers believe it is vital to receive personalized experience through multiple digital channels.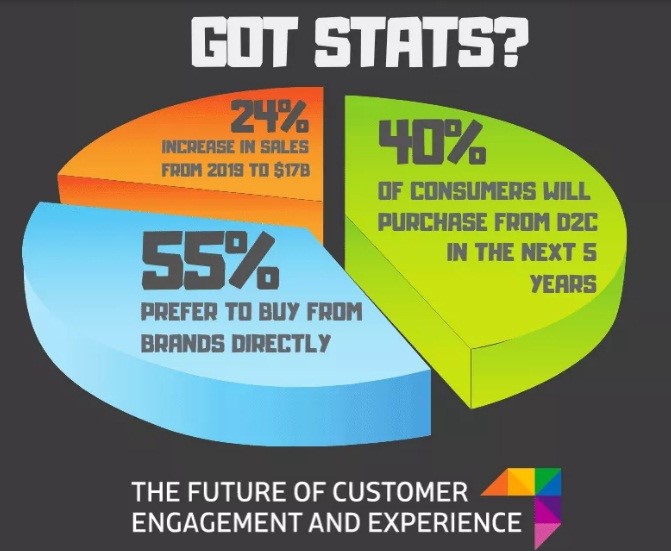 Image source – https://www.the-future-of-commerce.com/2020/09/12/d2c-e-commerce-infographic/
According to The Future of Commerce, about 40% of all customers will buy directly from a D2C brand in the next 5 years. That means brands can expect a rise of about 24% in sales.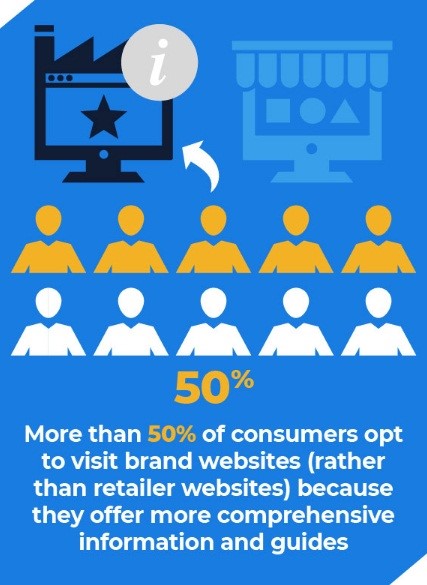 Image source – https://www.invespcro.com/blog/direct-to-consumer-brands/
Another study from Invesp says over 50% customers prefer shopping from D2C brands because of comprehensive guides and information. There are many more studies that clearly explains that customers prefer to purchase from a D2C brand and the industry is growing at a tremendous pace given the benefits it offers. The below points further explains the rise of D2C model.
Improved scope of personalization– The customer-brand relationship can be nurtured by offering an enhanced level of personalization. When you have a total control of different aspects of your brand, such as website design, product customization, personalized recommendation, messages, return policies and payment modes, you can boost customer trust and adds more value to your business.
Increase in profit margins – Since you are selling directly to the end-customer, you cut out all the intermediaries that stand between you and your customers. In other words, you are eliminating the entities that take a cut from your profit.
Total control over the customer data – When you are dependent on distributors or e-commerce marketplaces to sell your products, you miss out a large amount of data that could be priceless to your brand. You only have the data about your retailers, but you would never know who bought your item, belonging to which location and what age group. This data may turn out helpful in expanding your reach and targeting more audience.
How to Get Started with D2C Business?
Now that you know how D2C model can benefit your business, it is time to make your mark in the industry. Here are 8 ways to launch your D2C brand and stand out right from the beginning.
#1 Identify your products and make it affordable
Before you decide to start a D2C business, think about what product you would like to sell and how you can make it affordable for your prospects. Conduct a market research based on the product you are planning to sell and learn about what your competitors are selling. Try to come up with a more affordable solution without compromising on quality.
For instance, if there is a high-street brand that sells a shirt for $30, then try to come up with shirts that cost around $20 and offer the nearly same quality.
#2 Identify your target audience
Identifying your target audience is as important as identifying your products. It helps in understanding whether the product you are planning to sell will fit into their daily lives. Taking the shirt example again, think about whether you want to sell men's shirt, women's shirt or both? Furthermore, take the time to know the consumer pain points and try to resolve them.
It is equally important to know the kind of products that would interest your target audience. Get to know whether they search for similar items, such as pants, t-shirts or other accessories. If they do so, try to add them in your inventory.
#3 Come up with an Omnichannel strategy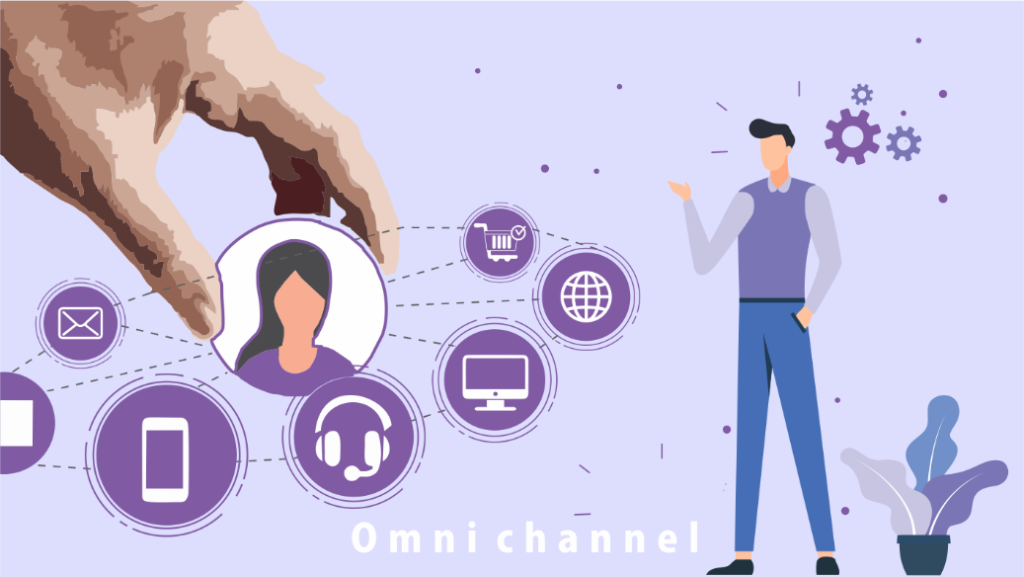 Today's customer demand convenience and consistency from their vendors. They are well-informed about the products you sell, but if you fail to deliver a seamless shopping experience across all the available channels, you may lose a potential sale. Regardless of the device or location, customers wish to experience your brand consistently. That means they want to see the exact same pricing, product details and inventory, no matter what medium they choose to shop.
Imagine a situation where your customer found a shirt that you sell on an Instagram ad, but it shows out of stock as soon as they land on your website to purchase it. Therefore, it is essential to unify your channels in order to deliver a great user experience.
#4 Create a personalized customer experience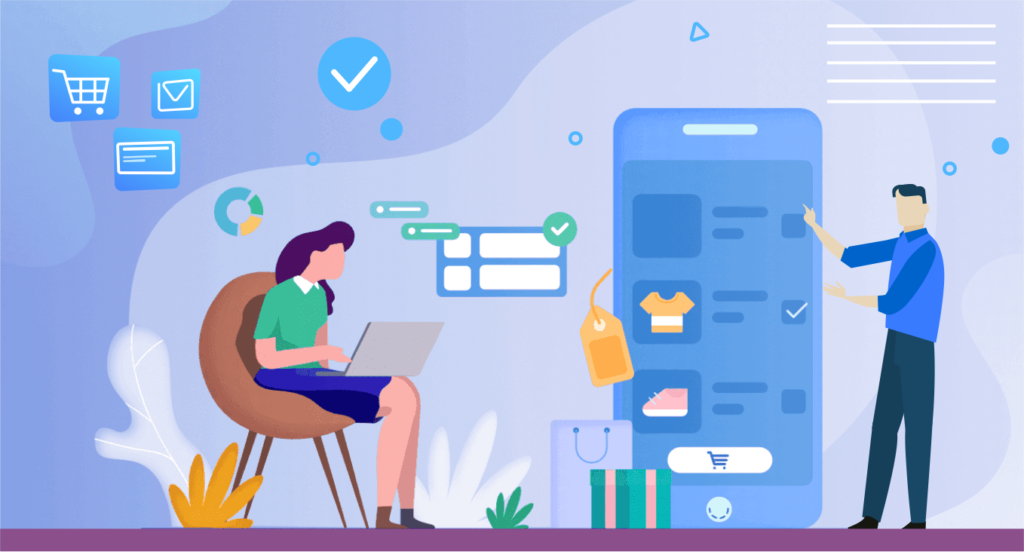 In 2021, consumers expect more than just a personalized email. They wish to receive personalized shopping experiences at every stage of their buying journey. In fact, over 50% customers expect brands to understand their needs and offer relevant suggestions. From offering personalized product recommendations to personalize homepage, discounts and customer support, you can fine-tune every aspect of your business that enhances customer experience.
Based on the shirt your customer has bought, you can recommend a matching watch, belt or sunglasses at a discounted price. Part of this also includes coming up with new ways to engage customers post salesthrough customized experiences. This boosts customer retention rate and build trust that can result in long lasting relationships.
#5 Offer hassle-free returns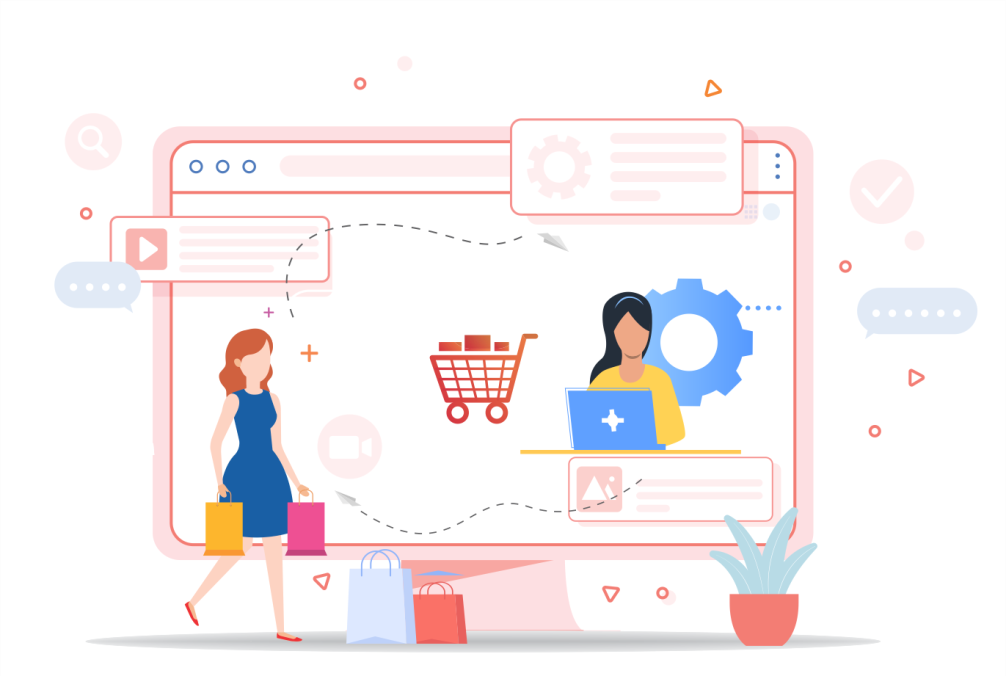 No matter how good your products are, there are going to be customers who want to return. Of course, there are ways to reduce returns, but you should come up with a hassle-free return policy if a customer is facing an issue. Offering hassle-free returns play an important role in boosting confidence in customers to purchase from you. Since the number of online retailers has grown tremendously over the last few years, consumers have turned more skeptical about making a purchase from a retailer they are not familiar with. That's when a good return policy helps.
A generous return policy includes multiple ways to return, adequate time, flexible about tags and receipts, and communicating everything in a crystal clear way.Back to the shirt example, allow your customers to keep the shirt for 7 days or so, and they can return if it doesn't fit well.While choosing an e-commerce platform, look for a platform that offers simple return management functionalities and allows both customer service agents and customers to track return.
#6 Collaborate with influencers
You simply cannot expect your products to be instantly recognizable as soon as you launch your brand. But, you can definitely make use of influencer marketing to help promote your products and exhibit trustworthiness in your offerings. You can collaborate with celebrity or high-profile individuals on Instagram or Twitter who have influence over their audience to market your product.
Working with influencers will dramatically improve your brand awareness, help you get in touch with previously unreachable audiences and it is also one of the go-to sources of information for people looking for product reviews. Contact influencers on social media sites, and you can send them a bunch of shirts for an honest review about the quality, material and fitting.
#7 Encourage your users to spread the word
Customers love to talk about their experience with your brand and your products. They talk about your product quality, pricing, features and their experience using the product. This opens up a possibility of referral marketing. One way to boost referral marketing is to adopt points and rewards strategy. Encourage them to refer your products or invite their friends and family, and in return you offer them reward points.
The reason referrals work so well is because of the trust factor. As Neilson says, over 80% of people trust products that are recommended by their friends. When it comes to building trust, no marketing ad or advertising campaign can beat referrals.
#8 Offer instant and efficient customer support
The success of most D2C brands depends on how strong their relationships are with their customers. In most cases, this can be achieved by offering instant customer support. If you don't have enough budget to set up a team of customer service executives, you can invest in AI chatbots, which is a practical solution to stay connected with your customers and offer constant support.
If the customer queries are addressed and resolved in time, they will certainly speak about good experiences they had with your brand. At the end of the day, delighting your customers is what matters. Moreover, you can save up to 30% on customer service costs by using chatbots.
Final Words
With more people going online to shop for their desired items, launching a D2C brand is a smart move. You may see a number of players entering the game due to its relatively low overhead cost and ease of launch, but many of them shut down as fast as they launch. However, if you follow these 8 above-mentioned tips, you can ensure long-term growth and make your business future-proof for the years to come.
If you are ready to get started with your D2C site, add a Wizzy smart site searchplug-in to your e-commerce store that is a must in order to ensure a smooth shopping experience, and ultimately generate more sales.